Reward Link

s

allow you to to reward fans whilst incentivising social interaction. Analysing how your fans interact with this type of campaign is essential when planning future marketing campaigns.
Understanding Reward Link data
Reward Links allow you to exchange exclusive content for social interactions. Fans can unlock secret messages, links or downloads in exchange for social interactions such as subscribes, shares and streams.
As well as treating eager fans, these campaigns will give you helpful insights into what social platforms your fans are using and how they're accessing your exclusive content.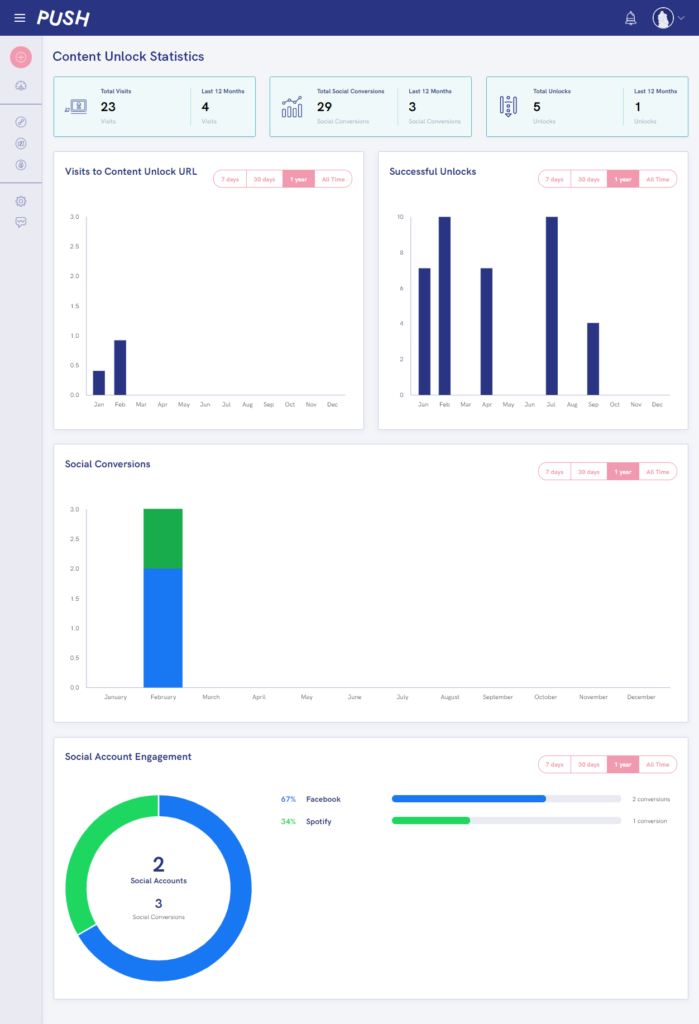 This interface is viewed by going to your Reward Link tab on the left side of your dashboard. From there, click on the ellipsis '⋮' menu of one of your unlocks and click view performance data. This page shows you how your individual campaign has performed, such as visits, actions performed and conversions completed.
---

The top blue bar of this page shows you your campaign's total visits, social conversions and unlocks. Alongside each of these is the value from the last year so you can view long term growth of your campaign.
URL visits & successful unlocks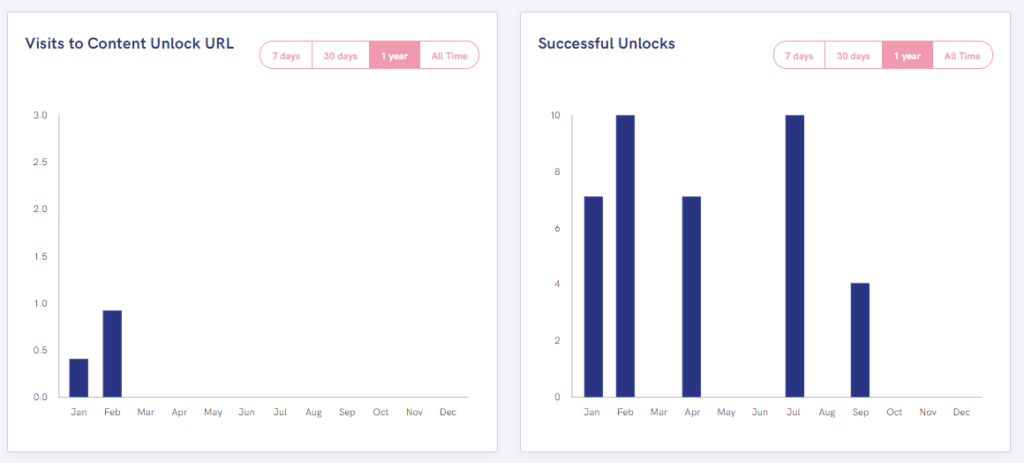 👀 Visits to Reward Link URL – here you can see how many people clicked on your campaign's URL and visited your landing page. You can alter the duration of time you want to view to 7 days, 30 days, 1 year or all time.
Bear in mind this doesn't necessarily mean they completed any social interactions or unlocked any content.
Successful Unlocks – this chart shows you the numbers of fans that unlocked the bounty within. This means they completed all of the required social actions (if any) and unlocked the content you offered.
The more successful unlocks the better; it means you set the number of required actions well, and the content you were offering was enticing enough to tempt your audience in.
Social conversions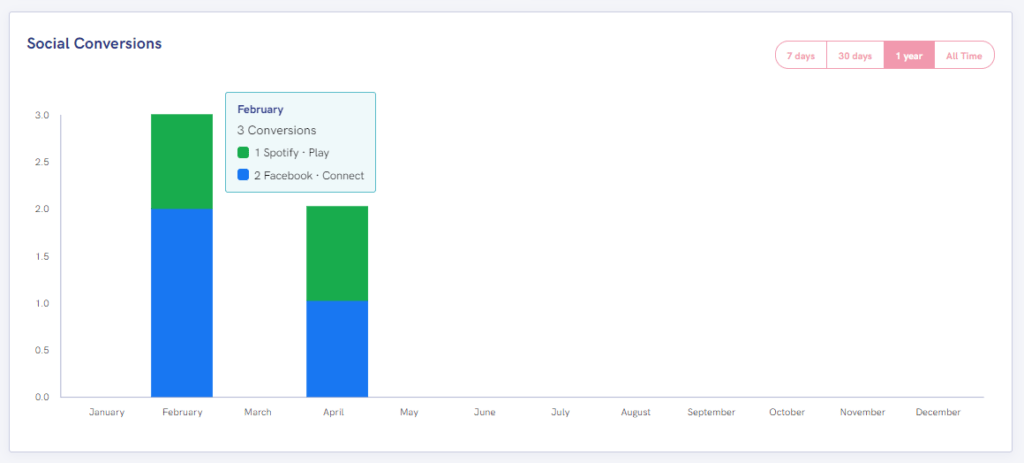 Social Conversions – This chart shows you how many, and which social actions have been completed by your fans. The bars show both the total actions completed, and a breakdown of which platforms and which actions have been undertaken. Toggle the time period to view either short term or long term performance.
This is great to see when your campaign was most successful, and when certain specific social actions might have been more popular.
Social account engagement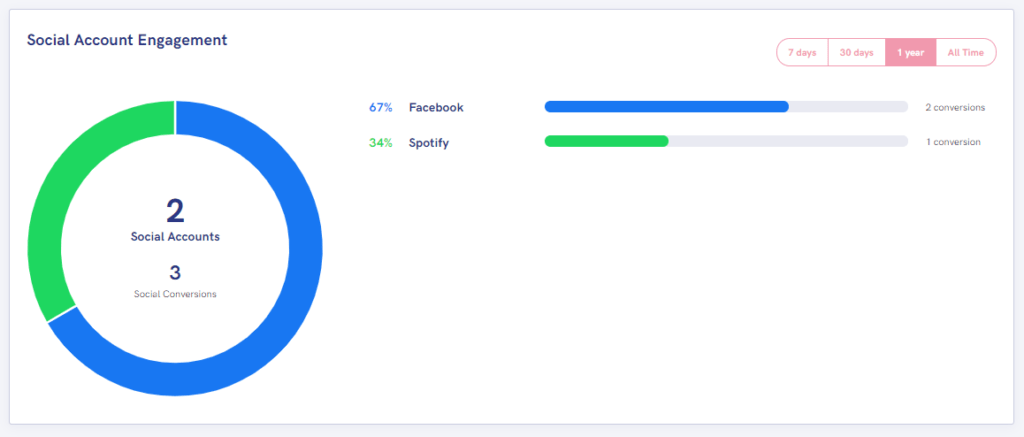 Social Account Engagement – this pie chart gives you an opportunity to see the breakdown of which social actions your fans undertook. Obviously, required social actions will make up a larger portion of this graph compared to un-required options.
These are great at telling you which platforms are most popular among your fans, and which you should potentially be focusing your advertising and promotional efforts at more.
---
Reward Link are available for free as standard to PUSH users; you can unlimited links with up to 1GB storage. If you're eager to try them out for yourself you can check out how they work or how to make your first Reward Link.