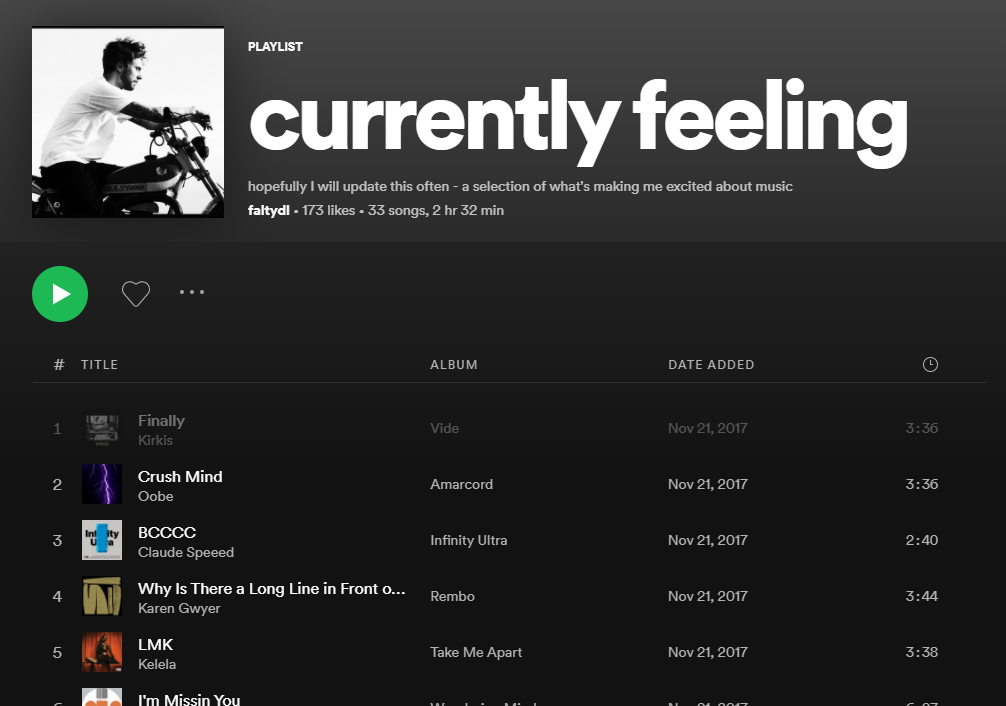 Spotify for Artists has given independent artists the ability to personalise their pages to their followers. One useful feature is their 'artist playlist'; a way of adding a collection of songs you're vibing with as an artist.

What is an artist playlist?
An artist playlist is a playlist of songs that you can put together and add to your Spotify for Artists profile, where your listeners and fans can access it easily.

Why should I create an artist playlist?
Artist Playlists are perfect for showing your followers what you're vibing to as an artist. They offer an insight into your musical inspirations and a behind-the-scenes look at the sort of music you listen to when you're not making it. They're also great as a promotional tool; by including a handful of your own songs in the playlist, you can increase your streams and exposure too.

How do I create an artist playlist?
Before completing any steps, you'll need to verify your artist profile and gain access to your Spotify for Artists account in order to add an artist playlist to your profile. If you haven't done this yet, check out our how to.
Log into your personal Spotify account (the one linked to your Spotify for Artists account), create a new playlist and choose a name for this artist playlist. It can be whatever you want, although the most logical would be

____'s Top

Tracks

or Artist's Pick by ____.
Unfortunately, Spotify doesn't allow you to create playlists using your artist profile.

Pick and choose which tracks you want to include in your playlist, and remember to include some of your own if they fit in with the overall vibe.

Add an image and description to your playlist – tell your fans why you made the playlist, what mood it is, or maybe a brief description about why you chose the songs you did.

Once you're happy with your playlist, open Spotify for Artists (either mobile or web) and log into your account.

Head over to your profile and scroll down to the section titled 'Artist Playlists'.

Click on the plus symbol and search for the playlist you just created. You may need to copy and paste the URL of your playlist if it's proving difficult to find.

Once you've selected your playlist, click save. There you go! You've now got your first Artist Playlist.

Artist name not appearing in 'created by'
You might find that the playlist shows up as Created by: Your Real Name rather than your artist name. As we mentioned earlier, this is because Spotify doesn't allow independent artists to make playlists on their artist profile.

The best workaround to this is to:
Change the name of your personal user account on Spotify to your artist name.
Update your public picture to an artist image.

To find out what other things you can do with Spotify for Artists, check out our other article.