Previously when it came to music on Canva, there were limited options. You wouldn't find anything you knew of, it would all be backing tracks and unique sounds. Now, Canva have added a music library of commercial songs.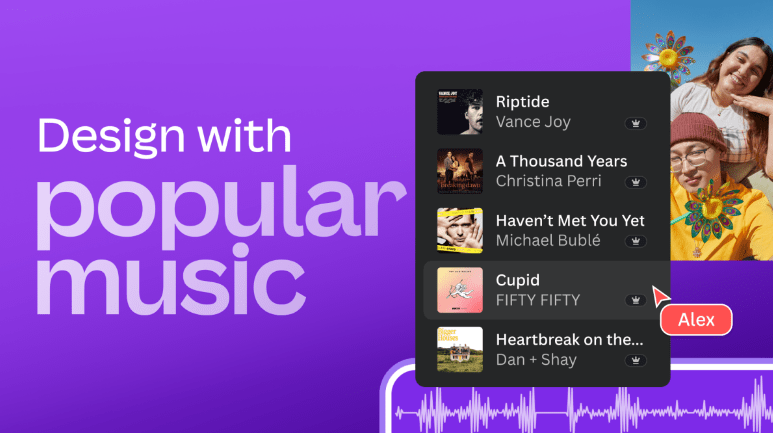 Canva, the popular design tool have launched its very own commercial library. Previously, as mentioned, the music choices were extremely limited. However, now, it seems, they've stepped up a gear and creatives will be able to access more choices.
Partnering with Warner Music Group, Canva have made the announcement that more tan 500k tracks will soon be available. No more creating Reels with no sound and exporting them to a social platform to add the latest music.
Trending sounds will soon be able to be part of your video creations from the very start. Anyone who currently uses Canva Pro or Canva Education will be able to access the new commercial music library. Those with a free account cannot.
Free users can browse the music choices, but they won't be able to add them to their work. It could encourage more upgrades as their Pro version has just become more valuable. The music used however does have a catch.
It can only be used for personal content. Businesses and brands cannot use the music library for commercial reasons. They will need a sync licence to use any tracks. The new update will benefit 16 million Pro users and 50 million Education users.
More and more creators will be able to make something that will stand out from the norm. Accessing an advanced library will enhance their videos. Meaning they're far more likely to reach new audiences. Staying on trend is hugely important.
Are you a Canva user? Or do you prefer a different creative website? Canva absolutely has its perks, it's easy to use and has a lot of variety. By adding a music library of commercial songs, it just got even better.