Spotify have revealed their results from Q2. It seems the streaming platform are continuing with their growth claiming they have beat their predictions.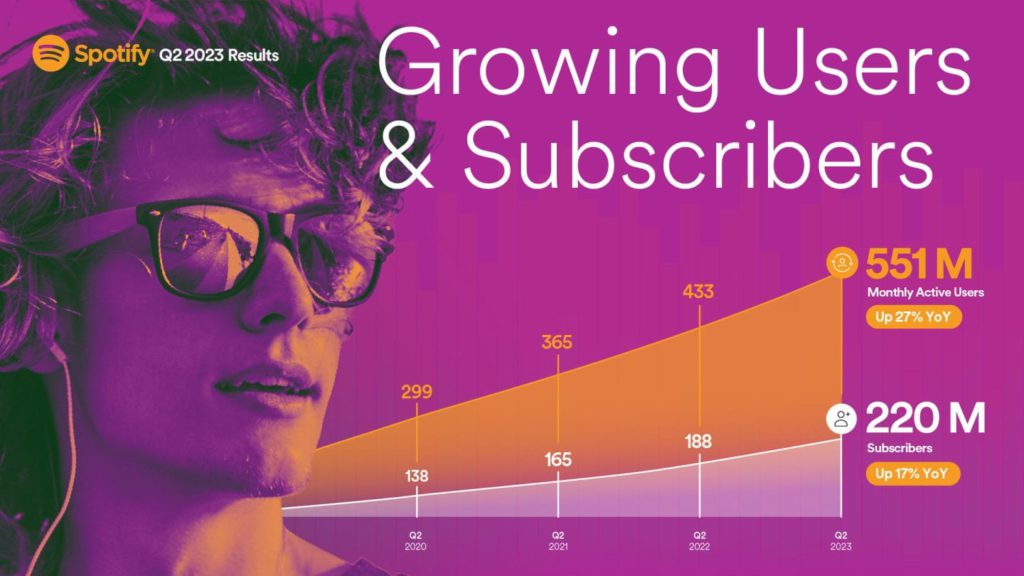 Recently, Spotify have revealed their second quarter earnings and financial performance. It shows they have had a strong second part to 2023, and it's likely this will continue on an upwards path as the year continues. More users have signed up to their platform, and they have grown in subscribers more than they had anticipated too.
Markets across the world are continuing to grow. With Spotify adding new features often, while also updating current ones, it's no surprise the company are performing well. Along with subscriber increase, the music platform has also seen a growth in total revenue. With them now increasing their subscription costs too, we'd imagine this will continue to grow.
Spotify have said "As we previewed on the Q1 earnings call, we expected to incur charges in the second quarter related to our ongoing efforts to become a more efficient and stronger business." Despite Spotify's growth in various areas, as a whole they aren't making a huge profit due to putting their earnings back into the platform.
Spotify Q2 statistics
Monthly Active Users surged 27% to 551 million. Net additions of 36 million were 21 million ahead of guidance and represent an all-time high for the company.
Subscribers grew 17% Y/Y to 220 million. Net additions of 10 million were 3 million ahead of guidance and represent the highest Q2 in company history.
Total Revenue grew 11% Y/Y to €3.2 billion, in-line with guidance.
Adjusted Gross Margin** finished in-line with guidance at 25.5% excluding charges related to our actions in the quarter to streamline operations and reduce costs.
Adjusted Operating Loss** of (€112) million was better than guidance, excluding charges related to our actions in the quarter to streamline operations and reduce costs.
Data above copied directly from Spotify For the Record.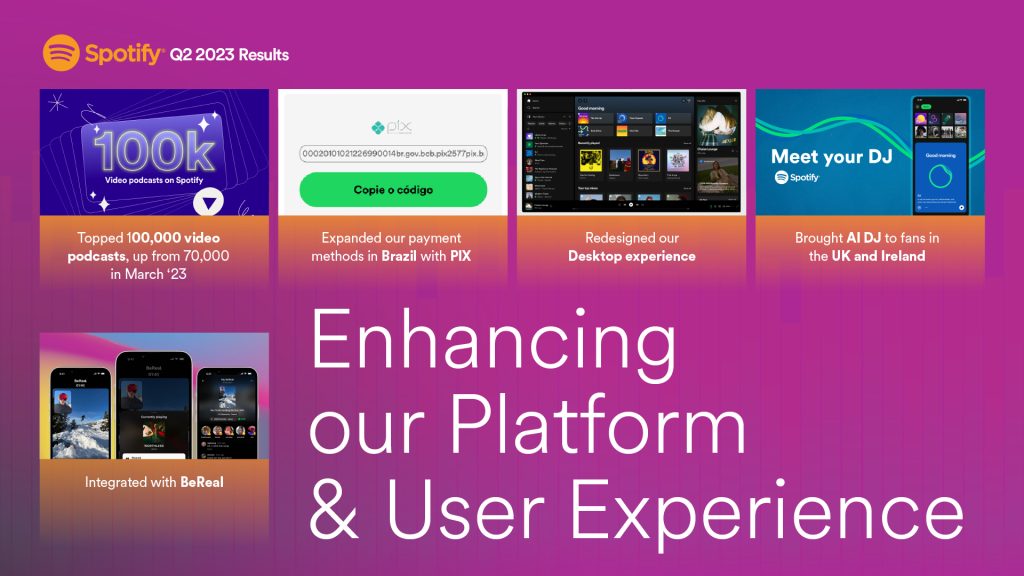 In the image above provided by Spotify, you can see just a few of the ways they have adapted their platform to offer more for users. Now is arguably the best time to subscribe to Spotify. As they continue to expand and return their profits – users will continue to get more out of the music store. Hopefully, artists will too.