Spotify have made upgrading to Premium even easier by adding the payment method PIX. It's the most used payment service within Brazil, so by adding this, their Premium numbers may increase.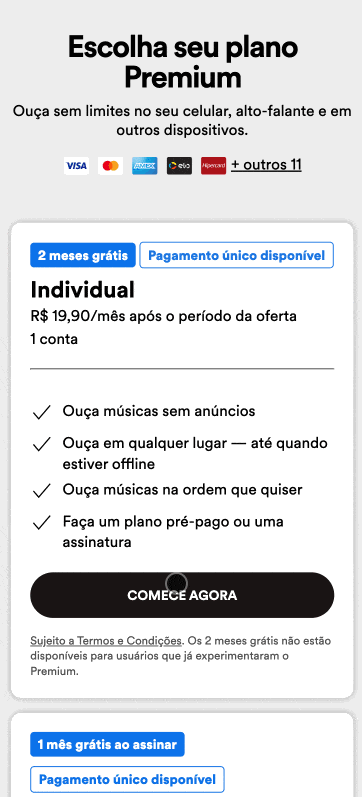 Music streaming service Spotify have now added PIX as a payment method for those in Brazil. Since PIX is the most used payment service within the country, Spotify have decided to add it as an option when upgrading. Now, those looking to turn their free account into a Premium one will have the choice when upgrading.
Those who are looking for ad-free offline streaming will now be able to upgrade easily. Adding this payment method for those within Brazil will likely see Spotify's Premium users grow. Users selecting this payment option will be able to pay once, and then recharge whenever suits them. They won't have an automatic renewal.
Mia Nygren who is the General Manager for Spotify in Latin America has said "PIX has transformed the way Brazilians make digital transactions". She then went on to say that adding the option "aligns with Spotify's goal to give access to the best audio streaming experience regardless of your need."
How to use PIX as a Spotify payment option
This information was copied from Spotify's For the Record web page.
Select the pre-paid one-time payment format.
Choose your Premium plan—Individual, Duo, Family or Student.
Define how many months of subscription you want to purchase, whether one, three, six, or twelve months.
Hit play and start enjoying!
Spotify users in Brazil are still able to upgrade to Premium by using credit or debit cards. This has not change. They're also able to use gift cards, or boleto bancário. They've simply added an extra option which will make Premium more achievable for many Brazilian Spotify users. Making it a win-win for both Spotify and their users.