The clue is in the name of the website – TikTok hashtags. It is an online platform allowing content creators to generator the best possible outcome for their videos. Push your videos to the next level by changing up your overused hashtags.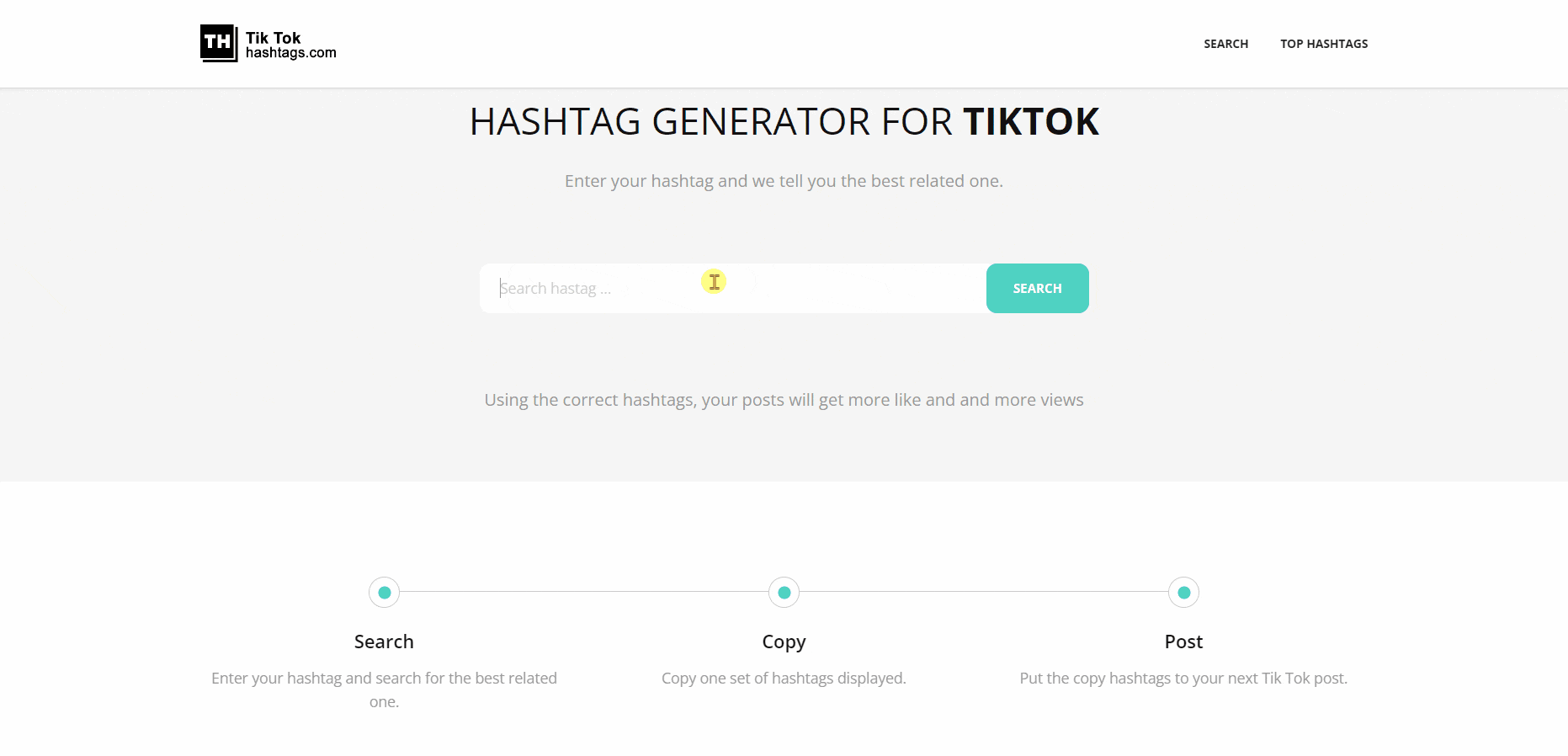 When it comes to uploading TikTok videos, we all know just how important hashtags are. They're vital across any social platform, TikTok is no different. However, how do you find the right ones? There's often two methods people follow – saying what you see, e.g. #cat #sitting #sun #window or trying to use the hashtags that might be trending, e.g. #catsoftiktok #pettok #petsoftiktok #cats etc.
Which method is best? Are either the right path? After all, who really is going to be searching for #window? But, equally, hashtags like #cat or #catsoftiktok are probably so oversaturated that while your videos might be featured on a popular page, will they even be seen if these hashtags are constantly being overloaded? As others upload using those hashtags, your videos are getting pushed further and further down the list.

Surely, there has to be a happy middle ground? Where you're not lying about what's in your video, you are describing what you see, but you're also using hashtags that could be seen by viewers. This is where hashtag generators are fantastic, because they give you the statistics behind the hashtags. You can then use this data to work out which hashtags are right for you. They give you multiple ideas based upon your topic.
TikTok hashtags
There is a whole website dedicated to TikTok hashtags. Just like the name of the platform suggests, it compares hashtags across the video platform as a whole and breaks down the best options for you. All you need to do is give it a starting point. For example, if you're looking for hashtags about cats, you would type this into their search bar.
From here, the platform will bring up multiple hashtags that are popular to do with your starting point. You can copy the top choices and paste them directly into your TikTok video caption. Or, you can even post them as the first comment on your video. You can pick and choose which hashtags to use as there will be so many suggested to you.
Scrolling to the bottom of the page, you will see a chart showing various hashtags relating to your topic. You can see them all ranked in order. They'll have the number of times they've been used displayed, how many searches they've appeared in, and how many views those videos have got. You can then decide if you feel your account can compete with each ranking.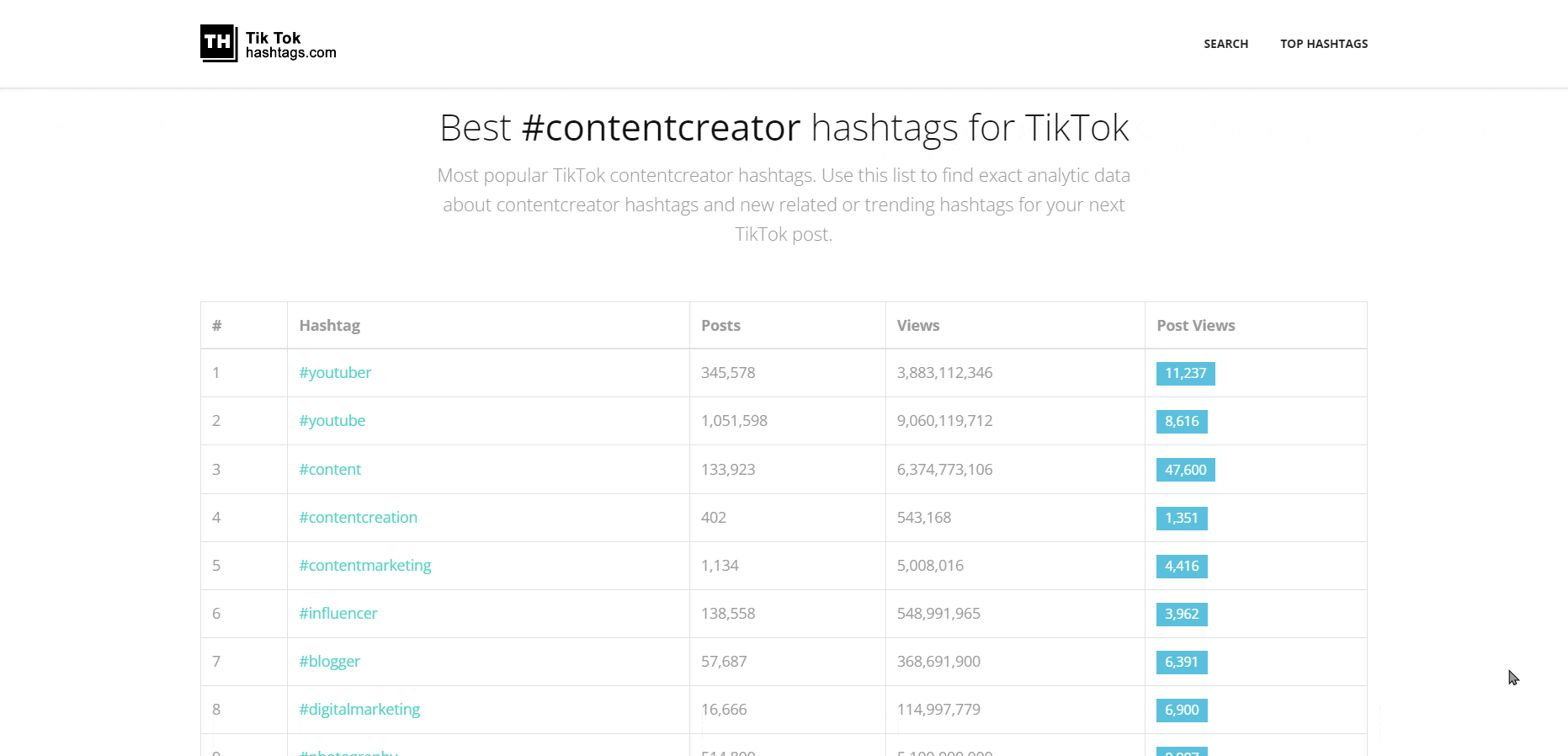 TikTok hashtags website is completely free. You aren't required to sign up and make an account. There's no catch behind it. It's simply a free and easy to use online tool that could change up the way you plan your hashtags. After all, you should plan ahead before posting, because otherwise you might not be getting the most out of your video content. You want it to go as far as it possibly can.