Instagram CEO Adam Mosseri has announced the latest Instagram feature will be coming to Europe and Japan. This comes after the rest of the world saw it appear in December. Add a note above your profile photo; include text and emojis.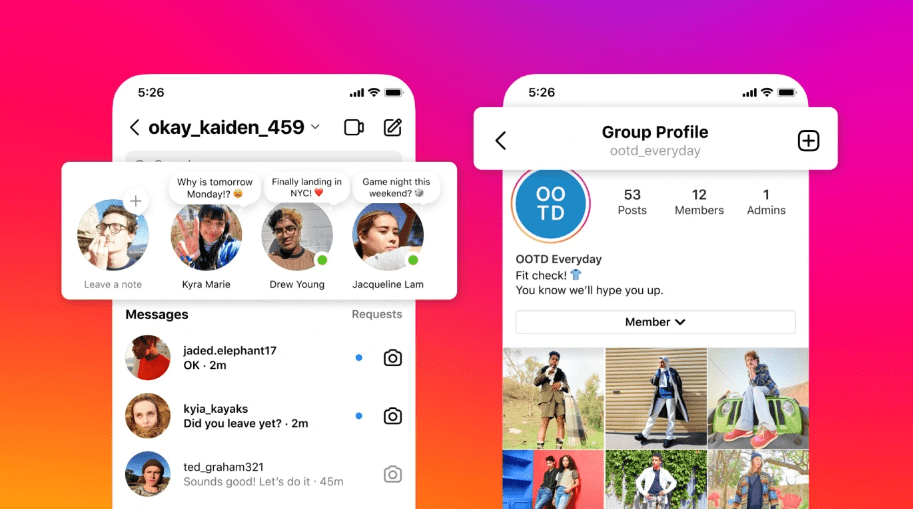 Instagram released a new feature in December called Notes. However, Europe and Japan are the only regions yet to have seen it. The new feature will allow users to post a 60 character long note including emojis and text. This note will be added above their profile photo and last for 24 hours. You're able to post a note through the top of your inbox.
You can either choose to have your note visible by your followers that you also follow back, or those within your Close Friends list. Type out your note, and when you post it, your friends will be able to see it at the top of their inbox for the next 24 hours. People can even reply to the notes you post.
If you get a reply, it will appear in the same way as a story response or a normal DM. According to Mosseri, head of Instagram – this feature wasn't introduced to Japan and Europe when everyone else saw it due to local regulations. The company needed to ensure they weren't breaking any rules by bringing in this feature.
Although this feature has now been introduced, it will take a few days to be visible across all platforms and devices. It seems from tests the company ran, people enjoy having simple conversation starters that are light-hearted. They can easily reach out and connect with others. It could make Instagram an easier place to connect with others.