Your artwork is arguably as important as your album. It's potentially what draws people in to listen. After all, if they've never heard your content before, what will make them pay attention? Captivating artwork that they can't ignore!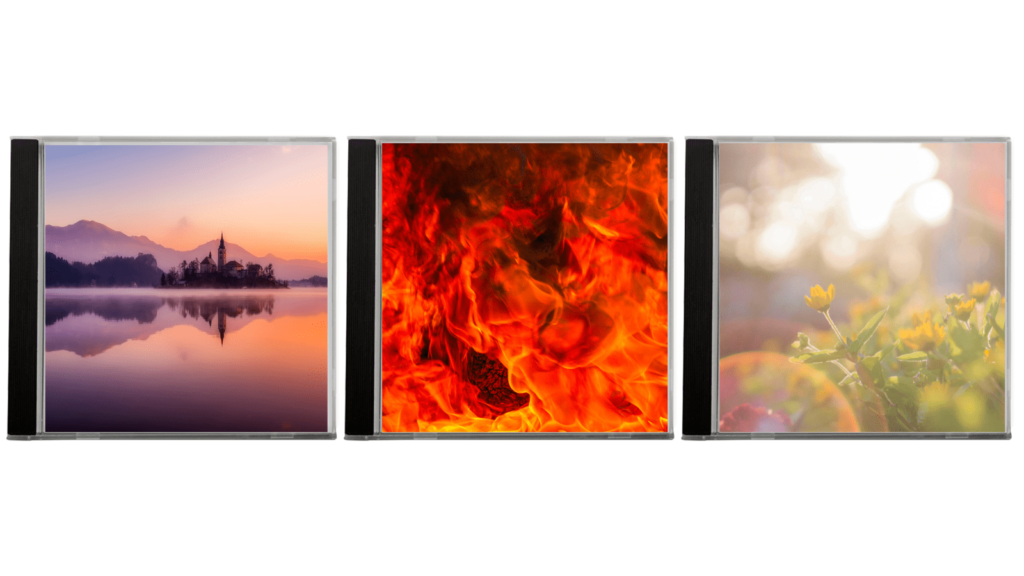 Album cover art is a really important tool. It speaks for your music. Whether your music requires a soft, gentle image, or a moody and harsh image will completely depend on your music style. It's a visual aid to help sell your music. Also, it acts as an association to your album. Your artwork is what people will think of when they hear your album name.
Your album artwork acts as an insight into your music, and therefore it's the first thing that could potentially grab a listener's attention. In a world where you need listeners to succeed, you need to do everything you can to make your content stand out. Without anyone listening, how can you do this? By making them want to listen – album artwork!
It's a promotional tool. You carry it across all social platforms and promotional material. If you go on tour, it's likely your album artwork will be placed on any merchandise, or flyers. It should reflect you just as much as your music does. After all, it's a representation of your artistic style.
What requirements should your album artwork follow?
Your artwork needs to stick to certain requirements. Each distributor will have their own rules, so it's important you check with them first before spending hours designing your artwork. You don't want to create it and then realise it's the wrong size and needs editing again. This could completely change the format of the image.
However, there are requirements that most streaming stores stick to. Therefore, it's a good idea to get these in your head as many distributors will reject any artwork that doesn't fit into these rules. That's because they aren't able to send album art to stores that can't be accepted. It's best to get into good habits and practise from the very start.
Below are the guidelines:
A square image, minimum size 3000 x 3000
Resolution must be at least 72dpi
JPEG files
RGB colour for the highest quality, other formats may distort colours
Image must not be blurry or pixelated unless clearly intentional
Quality must be high
Text may only include the album and artist name
No dates such as sale starts, or words such as new release
Don't add logos or any reference to brands, record labels or websites
No social media accounts, tags, URLs or personal information similar
Do not include pricing, e.g. Available for $10.99
Cover art cannot contain anything that could be offensive
Any pornography, inappropriate images or bad language cannot be included
UPCs and barcodes won't be accepted
Artwork cannot be misleading, including any artist who does not appear on the album
Cover artwork habits to adopt
You need to ensure your image is completely unique to you. Of course, you can take inspiration from other art you see, but the image shouldn't be a replica of anyone else's work. Not only is that illegally using copyrighted images, but also, it doesn't speak for you as an artist. Any images you do use, if they don't belong to you, they must be authorised images.
There are many copyright free images out there which you can take and edit or manipulate to work for your album. However, you need to ensure they are exactly that, copyright free. Otherwise, you're stealing someone else's work, and it could land you in a lot of trouble. Any images you choose need to be cleared for commercial use, even if you're purchasing them.
Colour schemes are key
Try to focus on a colour scheme for your brand. This doesn't mean you can only use a set amount of colours, but, if your branding is dark and moody, and you add bright, colourful images to your artwork, it doesn't match. You need to secure a strong brand identity. One easy way to do this is through your album artwork.
If you're adding a font, make sure it's easy to read. You might want something abstract to fit your branding which is fine. However, if your audience can't read it, how will they know what the album is called? You'll also need to consider what colour the text is written in. Anything too similar to the background colours will make it harder to read.
How to start creating album artwork
There are a few ways you can get started. Try to consider what your music means to you. What message are you trying to get across? How do you want your music to make listeners feel? Even consider the lyrics. What were the thoughts behind them when you wrote them down? All of these should factor into how you create your album artwork.
Think about colour schemes and what you want your image to say. Do you want text? If so, where are you going to put it? You can't have too much of a heavy background if you need text within the image. Do you have artist branding that you want included in your work? Where will this feature? If you need copyright free images, there are a few places you can look.
Free stock photos
Check out websites such as Pexels, Unsplash or Pixabay. All of these sites have thousands of images that you can use which are copyright free. You aren't required to share the artist's name within your work, and you can download a high quality copy free of charge. This will allow you to edit and manipulate images, adding text and any other features to make it your own artwork.
Photo editors
Once you've got the image you want to use, you can start editing it to make it your own. There are several websites you can use to edit your artwork. Sites such as Canva, GIMP, and Colorcinch are some popular ones which you can access for free. This is really useful for artists who create all their work independently because often they don't have the budget for the expensive photo editing platforms.