Being an independent musician means you have to do everything yourself. Including the marketing. It can be difficult to know where to start, but that's where we're here to help. PUSH.fm offer free marketing tools that could benefit all independent musicians.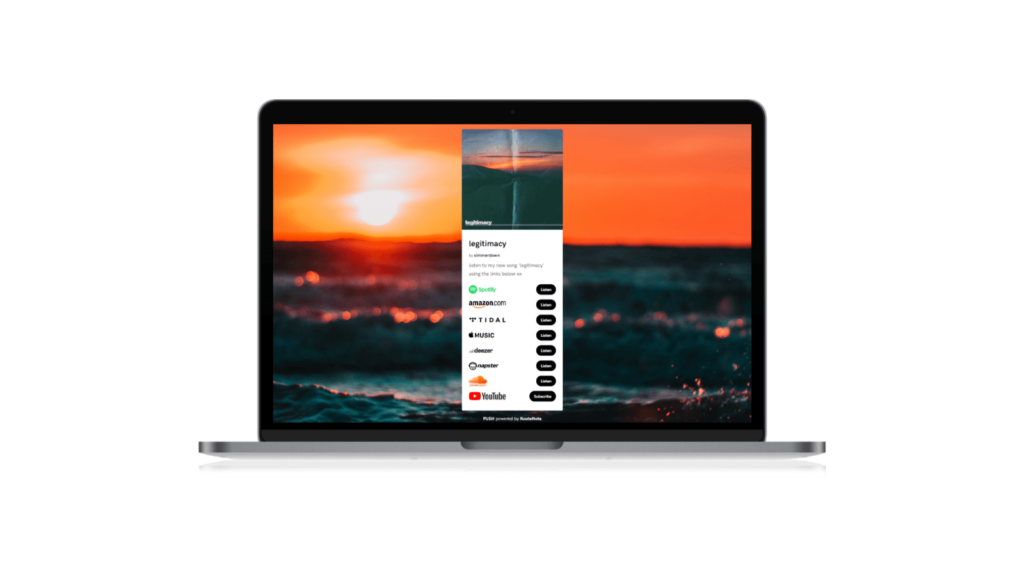 Going solo or starting out on your own doesn't have to be an impossible mission. Here at PUSH we want to see all independent musicians succeed. That's why we've made our marketing tools completely free, so anyone who needs them can access them. With so many marketing tools offering to make you go "viral" for the right price, which can you trust? We aren't here to make any false promises or plant hidden catches where you must pay us for our products. We're made by musicians, for musicians!

Pre-saves
A Pre-save is a digital link which allows your fans to save your music ahead of its release date. Choosing from Spotify, Apple Music or Deezer, they're able to save your content so when it drops, it's automatically placed within their music library. This means on release day they don't have to search for your tracks, they can just start listening. Pre-saves increase your chance of getting featured on Spotify playlists because Spotify see your content being saved and it makes your tracks stand out from others.
With PUSH.fm, Pre-saves are free, so you don't have to worry about budgets while creating your tracks. We understand independent musicians have enough expenses, so we don't pressure any artist to spend money with us. Promote your release ahead of its launch. That way, you can drive your audience to your music before it's even out. Spend time promoting your track so that when it drops, you already have people waiting to listen. You can personalise your Pre-saves with custom images, logos, text and more!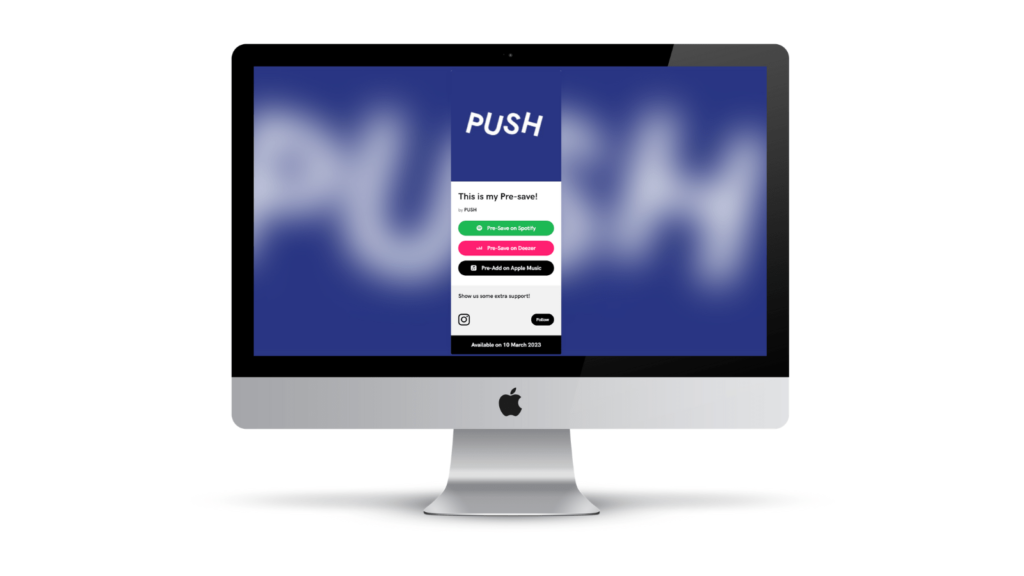 Fan Links
Fan Links are a digital housing system for your streaming links. You can add all streaming store links, along with your social media accounts under one landing page. This page can be customised to represent you as an independent musician. Your fans are able to access your landing page for free and from there be directed to any of the platforms they choose. It's a great way of being able to share all links under one URL, rather than having to promote each one separately.
Creating a Fan Link is a must-have marketing tool for any independent musician. You can add them into your bio and from there fans can easily access any of your URLs. With PUSH.fm you can create Fan Links for free. This means you can make as many as you need without having to worry about restrictions. Adding your social media accounts into your Fan Link allows your audience to follow you throughout your journey. This is important for all musicians but especially those who are independent.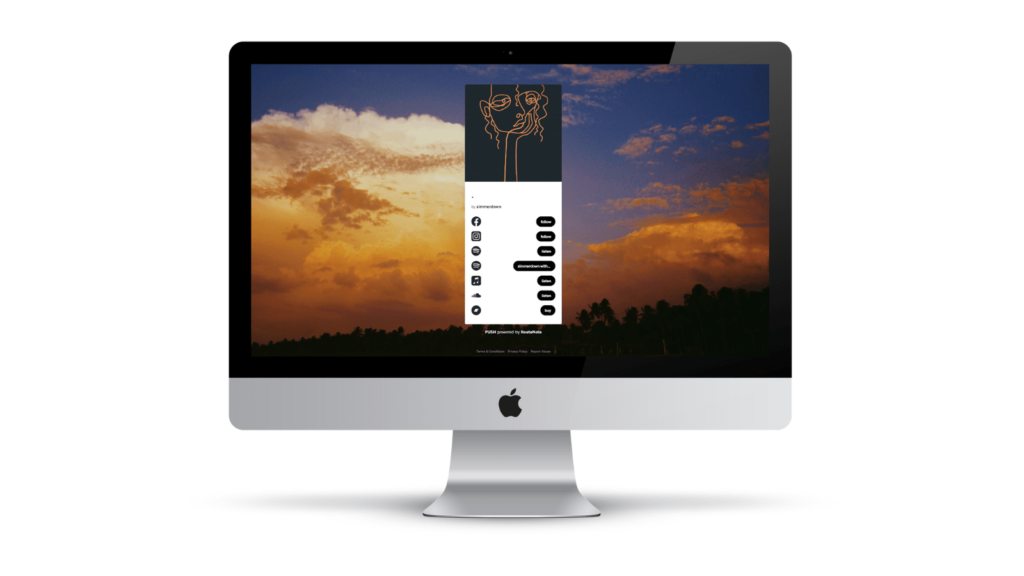 Reward Links
Finally, another free marketing tool we offer for independent musicians is our Reward Links. These allow you to give your audiences a digital reward for interacting with you and your content. There are multiple ways you can do this. The first being in the form of a digital download. Perhaps you want to give your audience a free track they can keep, or maybe you want them to have access to a behind the scene video from your tour or the making of your album. There are so many ways you could take it.
Another option is for your fans to access a hidden URL, this could be a link to anything you wish to share with them secretly. Or, even send them a hidden message. Maybe the message will contain a discount code to your website, so they can get their hands on some of your merchandise and everyone's a winner! Whatever you decide to share, they'll have to work for by completing tasks you set them. These could be to follow your social accounts or subscribe to your streaming profiles. They complete these, and they'll instantly be able to access the reward.