Canva have added a new AI feature which will make creating unique, exciting content even easier to create. With minimal effort you can create engaging content unlike anywhere else. Canva have made it even easier to let your imagination run wild.
A pink elephant in a field of candyfloss? A rabbit with a helicopter? Content creators on Instagram? Or a dog in a lavender field? Anything you can imagine, you can create thanks to Canva. Your imagination can run wild with their new feature. If you can think it, you can create it. There are multiple ways you can display these ideas too. How about in the form of a painting, drawing, or 3D art? Or perhaps as a photo or pattern?
There are so many options. In fact, you could argue the options are endless. After all, you're the creator here, Canva just does the work. It's not quite perfect yet, however it is a new feature, so you've got to give it some time. There is definitely room for improvement, but that will come as Canva continue to work on this feature. You might find there are certain ideas you have that are a little too wild for now, and therefore you don't get the results you want.
Text to image – what is it?
It's as simple as it sounds, it's text that becomes an image. This is becoming more and more popular with various companies adding it to their tools. Why? Well, it saves time and also opens doors for those who aren't as creative as others. Perhaps you have something specific in mind you want to create, but you're not artistic. Well, Canva can help with this. All you need to do is tell them what to create.
It only takes minutes to create your masterpieces. You start with some text. For example, you might want a picture of a sheep on a rainbow. Random yes, but that's the fun of it. The more random the ideas, the better. Think to yourself, who else would have marketed their products with these whacky designs. You'll probably find no one has. That's why text to image is so fun because you can come up with a bunch of random words and compile them together.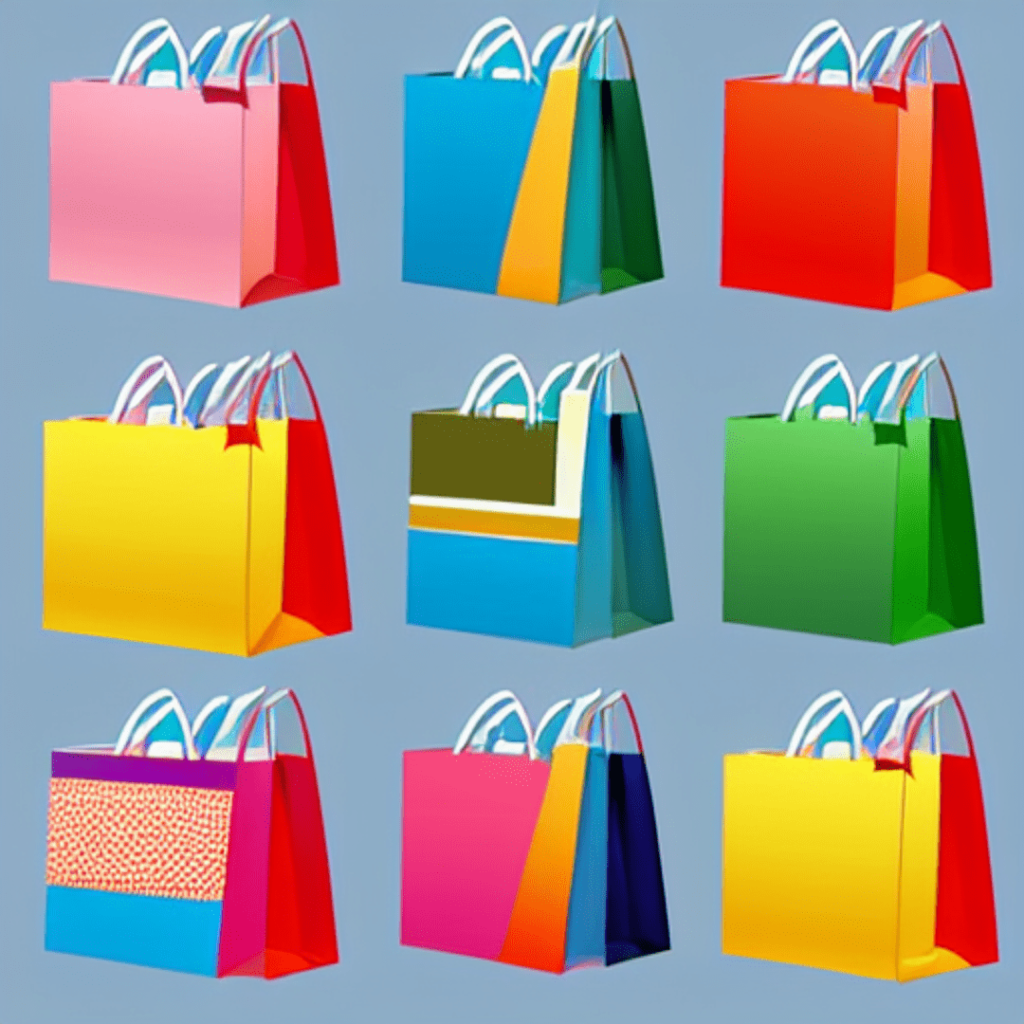 You simply input the words you're looking for and Canva's system will create multiple options for you to choose from. As mentioned before, some ideas might not form. For example, we tried a quokka on a unicycle. The results that were pulled up were just of a quokka. But, that's understandable since it's such a new feature. Let's be honest, does anyone really need such wild creations? No, but it would be funny to see…
There are choices of the output too. So, you can decide how you want your image to appear. You might decide you want a painting or drawing. Perhaps you want a photo or 3D image. Whatever you decide will change your design completely. But, don't worry, if it's not what you were looking for you can easily go back and change the output without having to start again. This will be such a powerful tool for all content creators, brands and businesses.
If your business or brand is in need of some new content, look no further. No matter what your niche is, you'll be able to create unique content through Canva. It takes away the pressure and frees up time for you to focus on other areas of the business. You can create multiple Instagram, Twitter, Facebook posts in a matter of minutes. All which will look just as professional as you spending hours on them yourself.
How to use Canva's text to image feature
The great news is, along with many other Canva features, their AI option is free to use. To access it, all you need to do is head to the side panel within your Canva document. You can create images in all sizes. They have the correct dimensions set for each social media platform, so you don't have to input any specifications yourself. Simply choose what site you're designing for, and you're good to go.
You'll be presented with a blank document that you can go ahead and start adding things to. On the left-hand side you'll see a panel allowing you to add things such as text, images etc. Head over there and scroll down to the section called Apps. There you'll see many other options to use within your work. You'll see the option for Text To Image. Choose this, and from there you'll be able to input your information. Add any words you'd like and then select an output.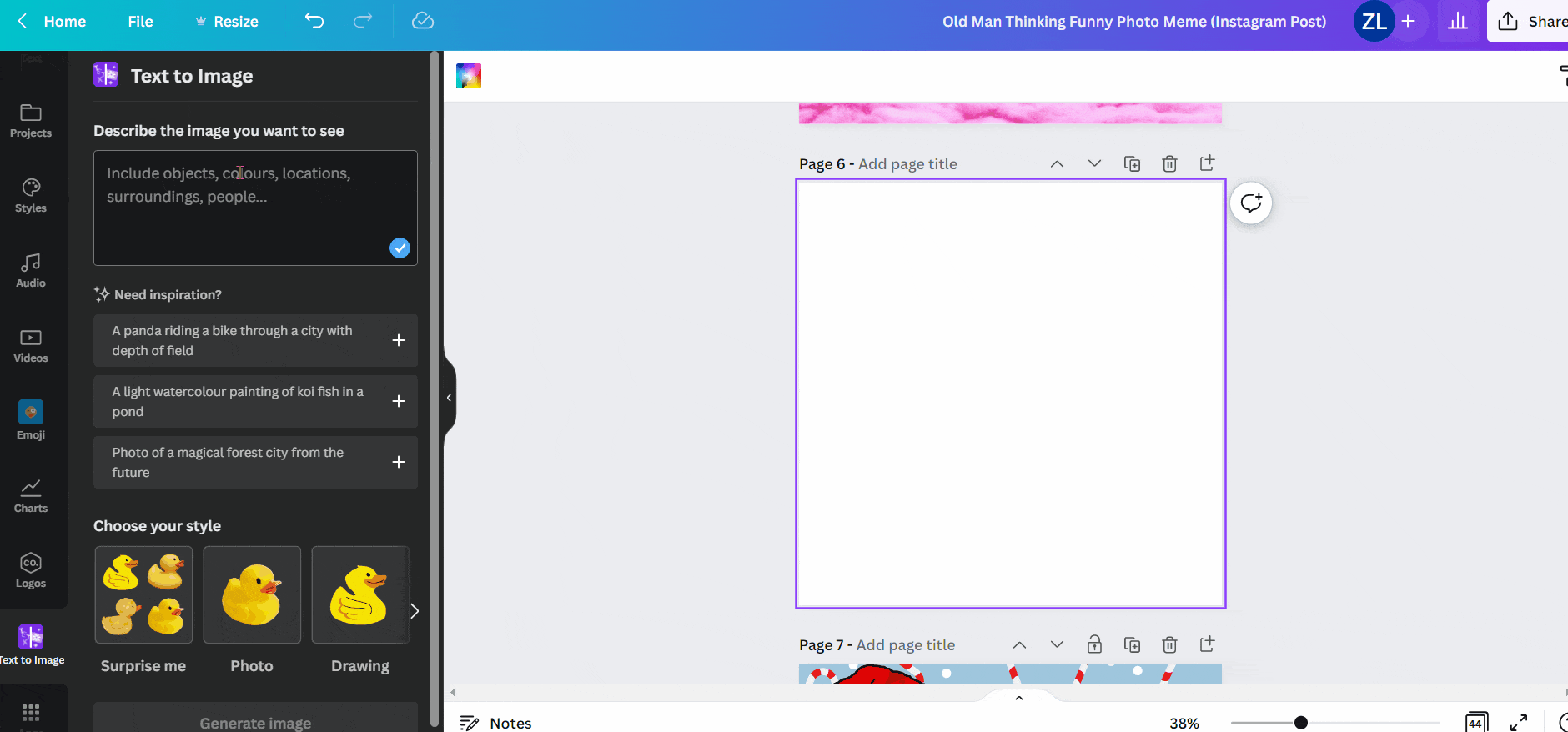 You'll be presented with four options. Depending on how difficult your request might depend on how accurate the image choices are. Some you'll find have multiple relevant choices. However, you'll also see that some only have one of the elements asked for. As the AI is so new, it's likely it will continue to be developed. While you might not be able to get perfect results each time, overall it's a brilliant feature.
With it being a free addition to Canva, you can't complain. After all, it takes huge amounts of pressure off content creators. Not having to pay for a platform means anyone can access it despite their financial situation. It could even be used for artists looking to create a new album cover. Since you can input any words you like, there's no real limitations. Having multiple outputs allows you to see what your work would look like in different formats. Meaning you really can choose the best option for your business.