Each year throws some curveballs within the music industry. With genres constantly expanding and new artists coming to the scene, there's so much potential. Who will make a breakthrough next year? What changes will we see, and what will remain the same? Here are some predictions we've come across!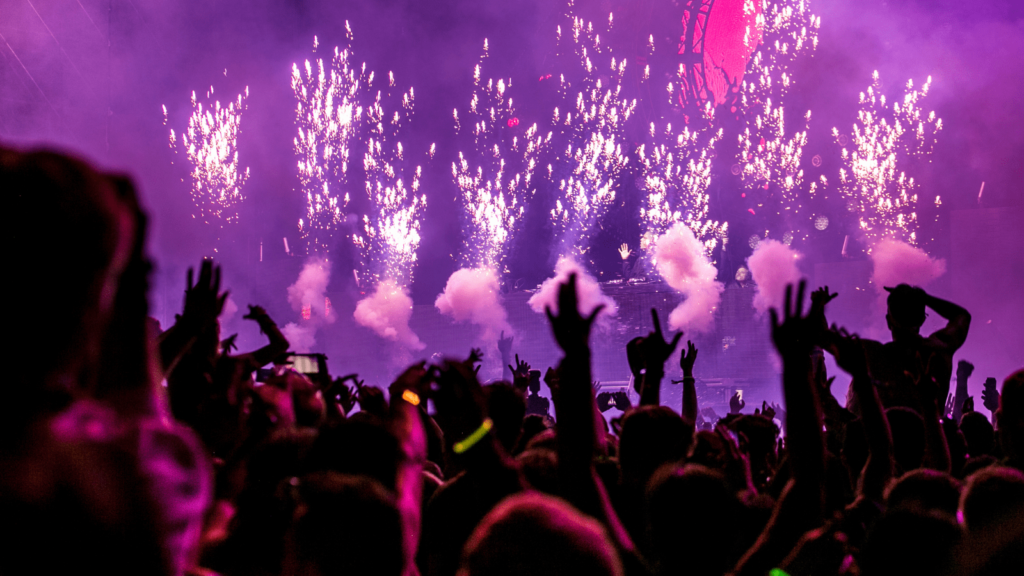 So, what can we expect to see in 2023? Where will the music scene head? Will new artists take over, or will current artists remain in top spot? Can music even be predicted? Often things change so quickly it can be hard to tell. However, we have searched high and low for some of the best predictions for 2023, and we're compiling them into this one article. So, get comfy and let us know if you agree or disagree with these claims!
Nominees for Song of the Year at the Grammys
Adele – "Easy on Me"
Beyoncé – "Break My Soul"
Brandi Carlile – "You and Me On the Rock"
Carolina Gaitán, Mauro Castillo, Adassa, Rhenzy Feliz, Diane Guerrero, Stephanie Beatriz and cast of Encanto – "We Don't Talk About Bruno"
Harry Styles – "As It Was"
Kendrick Lamar – "The Heart Pt. 5"
Lady Gaga – "Hold My Hand"
Steve Lacy – "Bad Habit"
Taylor Swift – "All Too Well (10 Minute Version) (Taylor's Version) (From the Vault)"
Zach Bryan – "Something in the Orange"
These predictions were taken from Forbes
The Grammy top songs list is an interesting one. There are multiple songs listed that have been chart toppers month after month. There are also some in there that are wild cards. For example We Don't Talk About Bruno. While this is a song that has blown statistics and continued rising in popularity, it's interesting as it originally came from the Disney film Encanto.
Typically, people expect Disney songs to be listened to by children and younger audiences. However, these chart numbers haven't just come from young children. In fact, people of all ages have been enjoying singing along to this hit. Hence, why it has performed so well. It will be interesting if it does make it to the Grammys as it's not one that would have first been expected.
It's no surprise Beyoncé or Harry Styles have been added to the predictions. After all, Harry Styles has never had a dull year. Since going solo he's continued to grow. There's no way he wouldn't be on the list. Especially with another year of touring. He's on the radar and there aren't many who don't enjoy his music and energy. Beyoncé too, she's Queen B after all. Since releasing her new single recently, we'd expect nothing less than her appearing on the Grammys.
Chart topper predictions and popular genres
We did some digging to find out what people all over the internet are thinking about the future of music. We wanted to know what predictions are being spread for 2023. So, we came across an article which allowed people to voice their bold opinions and thoughts about where the music world would head in the New Year.
All of these opinions were found here. Please note, they are just opinions.
Taylor Swift having two more #1 chart toppers has been suggested. This isn't exactly a bold prediction, but it is largely based upon facts and statistics which we're here for. It's largely possible Taylor Swift will see this come true. However, a bold statement is that Ed Sheeran will drop an album that won't perform well. So far every album he's released seems to have done quite well. Many of his songs being found in the charts.
It's suggested Doja Cat will take over during the Summer period and then later in the year release an album. This could be possible since she has been on the rise for a few years now. Within 2022 she has been particularly popular. Drake could be releasing two albums. That's quite an achievement for one year. While he is a top artist and has been for quite some time, will he want to release two albums or possibly one and tour? Who knows!
Mixed opinions
There are mixed opinions over Rihanna. Some believe she will release an album and make a major comeback. These individuals believe she will have chart topping singles. However, on the other side are those who believe she will perform at the Super Bowl but then return to the shadows within the music world. Many think she is now more focused on the beauty industry than she is music. Which is possible since she hasn't really been releasing music for quite some time.
What are your thoughts? Do you agree with any of the suggestions made? Have you checked out the linked articles to read more opinions? Do you have any bold predictions for the music world in 2023? We'd love to hear yours. You can always let us know over on our social media accounts. You'll see our details linked below in our very own Bio Link. Whichever route the music scene takes, we're ready for it!