We all have Google at hands reach. We're never far from the most popular search engine. After all, it can tell us any information we need. But, what topics come up the most? What terms and questions are searched for more than others? We're going to take a look into the US Google search history of 2022.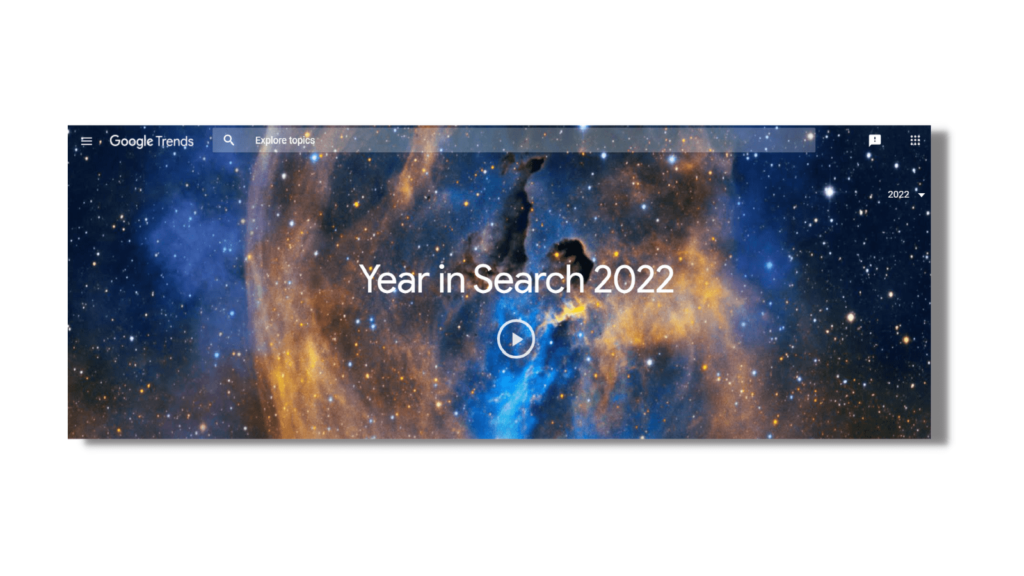 2022 has been anything but a quiet year. There have been wild trends, huge business deals and news that can't be ignored. But, what have people cared about the most? What have they chosen to learn about or read into? There have been certain topics that have appeared across Google's search history far more than others. Let's take a look!
Top searches
1) Wordle
2) Election results
3) Betty White
4) Queen Elizabeth
5) Bob Saget
6) Ukraine
7) Mega Millions
8) Powerball numbers
9) Anne Heche
10) Jeffrey Dahmer
It seems Wordle really did take over the whole world. These results are taken from the US searches. However, plenty of countries have spent a lot of time this year searching for the word game. It even beat the election results which came in at the second spot. Statistics like this are really interesting. Despite the election being extremely popular, a word game still came out on top.
Even news from across the pond took over the US. The tragic passing of Queen Elizabeth saw the rise in Google searches. People wanting to learn more about the royals, and it really showed a world coming together within an emotional time. The US seem to also search often for lottery numbers. Both the Mega Millions and Powerball numbers came within the top 10.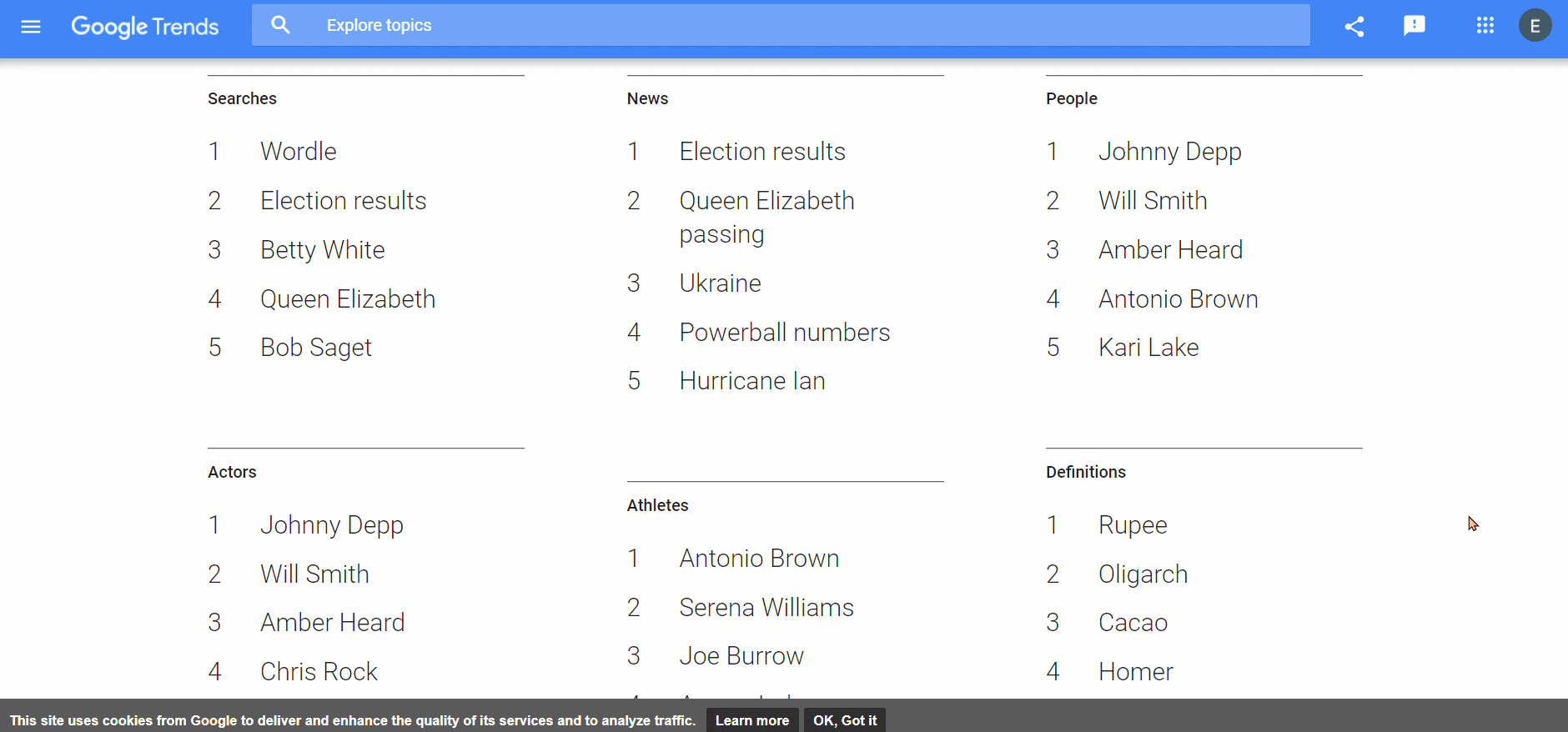 Above you can see other topics that have proved to be extremely popular throughout 2022. Encanto the very popular Disney film has not only been popular for its soundtrack, but also people are wanting to get the pronunciation correct too. It seems there are a few words that have stumped people. Many flocking to Google to see how Qatar is pronounced ahead of the World Cup.
Google has the answer for everything. As mentioned before, we all rely on it to resolve our questions or queries. But, it's interesting to know that everything we type into the search engine is collected for data. A question you might overlook could be the same question several other people also have. Maybe you've got the answer to your query and moved on, but it all gets added to Google's search data.
How many of these topics have you searched for?