Music is a brilliant way of expressing yourself. Through the lyrics, beat, the message it sends out to the world. It's powerful and strong. However, it's not always easy to release the music you enjoy creating. We've got some tips on how to make this easier for you.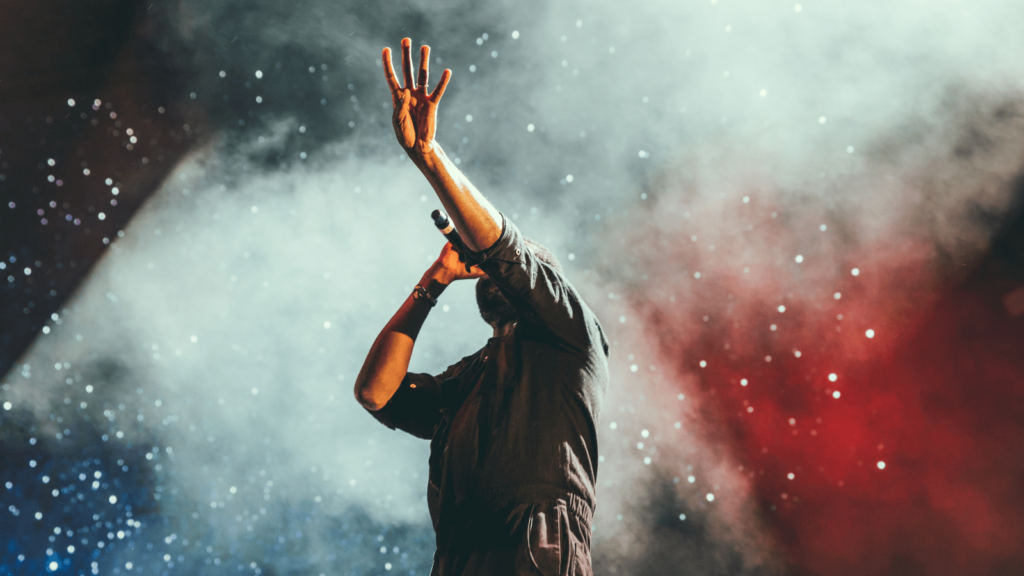 There are multiple ways you can go about releasing your own music. You need to decide what you want from it. Do you want to make some music for family, and friends to enjoy? Or, are you looking to make money from your tracks? If so, what kind of money?
If you're someone looking to make it big, you may need to consider being signed with a label of some kind. This might ensure you earn more from your music, as they're able to reach contacts and connections you simply won't have yet.
However, if you're looking to earn while sharing your music across well known platforms, there are other options you can look into. You don't need a label. In fact, you can go ahead and make impressive money while being an independent artist.
Consider your timing
Before getting started, consider if you have the time. This might sound silly, but, if you get started and then later realise you can't commit enough hours to it, your music will suffer. You need to ensure you have the free time.
Being an independent artist is tough. You have to do your own marketing, promotion, all while creating the music itself. It's the job of five, ten or even more people combined into one. This is why it's crucial you are able to give enough time to your work.
Think about how much free time you have when you get started, and what you're aiming for. If you're looking to spend a year or more on one track, then you can take things a bit slower and allow yourself breaks.
However, if you're wanting to get your track out by a certain date, you'll need to ensure everything lines up to make this happen. Including sending it to a distribution company ahead of schedule. It's important to send it to them early in case any changes need to be made.
Don't be afraid to ask for help
The worst thing you can do as an independent artist is muddle through without asking for advice. People have been there and done the same thing before you. They have made mistakes that they've had to learn from.
Use their experiences as lessons for yourself. If you get stuck, ask someone for some advice. There's always people you can turn to. Other creatives, artists, people within the same industry. Or, even those within a different one.
Sometimes bouncing ideas and problems off each other can really prove beneficial. It can create inspiration or a spark you wouldn't have otherwise had. Try reaching out to someone. Be ready to return the favour too further down the line.

Find a good distributor
A good distributor is key to any independent artist. It's not that they're doing the work for you, but they do really help. They'll advise you on what can and can't be submitted to streaming platforms. Meaning nothing can be uploaded unless it's just right.
The worst thing you could do is send something to stores that isn't up to their quality. Or, perhaps sending something that is unintentionally offensive or harmful. Distributors will check your content thoroughly to ensure your content matches store rules.
Our partners at RouteNote can offer you free distribution. This is something that many independent artists will opt for. It allows you to not pay a penny until you start earning. Even then, they only take a small cut. Meaning, you can keep your earnings which is important for small artists.
Secure your marketing plan
Fail to prepare, prepare to fail. It's an older saying, but it's an accurate one. If you don't get ahead with the planning and preparation then you're likely to not succeed as well as you'd hoped. Or you'll even find yourself not being able to achieve what you set out to.
Come up with an idea of the why's and how's. This will help you decide what exactly you need to do. There's so much to consider being an independent artist, especially if you're new to the industry. Structuring a plan of action will help you in the long run.
Figure out the days you're able to set time aside to work on your music. Decide when you'll work on your marketing and promotion. Once you start to get into a routine things will become easier. Just because you're an independent artist, it doesn't mean you can't match the bigger artists.
Free marketing through PUSH.fm
Independent artists may not have the funds to pay high prises for their marketing. With PUSH.fm we offer completely free tools to promote yourself. Meaning, you can have the same level of marketing as those further ahead in their careers.
Creating yourself links such as; Pre-saves, Fan Links, Reward Links and even Competitions could draw in a completely new audience. The more you promote, the more you'll succeed. Right from the moment your release has been approved by your distributor you can get started.
Sign up with us and try out our free plan. There's no time limit, and no catch. Instead, you're guaranteed great quality products at no cost. Instead of having to worry about sharing multiple store links across various platforms – you can just share one landing page containing everything!
At PUSH, we believe every creator deserves the same start. Being an independent artist shouldn't mean you miss out on the very best. Try signing up today and see for yourself. If you want to read more about what we can offer, head on over to our blog!