Instagram has always had an age restriction. Across most countries the youngest age that can join the platform is 13. However, like every site, Instagram do have users pretending to be old enough to sign up. They're now trying a new verification process to confirm individuals signing up are doing so without breaking any rules.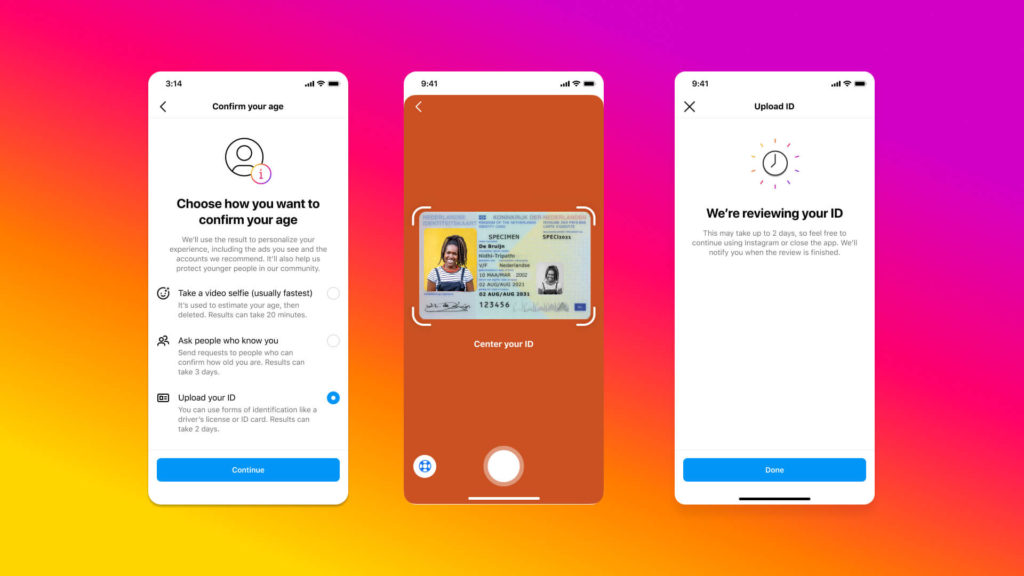 Instagram age verification
Beginning in the US, Instagram are adding a new feature that confirms the age of users when they sign up. As the age in most countries is 13 before you're allowed to set up an account, Instagram are finding ways they can ensure no one breaks these rules. Anyone creating an account will have to verify their age. There are three ways you can do this. An easy one for anyone over 18 is to provide identification. Of course, those younger can also do this if they happen to have a passport or other photo identification.
Yoti facial recognition
However, for those who don't have a licence, passport or other form of eligible ID, there will be other ways to verify yourself. Any method you choose won't be stored permanently. So, you don't have to worry about Instagram holding onto your ID. All media will automatically be deleted after a 30-day period. Instagram is now working with Yoti. A platform which specialises in age verification. Their aim is to keep privacy as their main focus. Meaning, anyone using this service to verify themselves, will be reassured no information or data will be leaked or stored.
Instagram will share an image from a selfie you capture, and that image will be viewed by Yoti. Their job is to estimate the user's age based upon facial features. They then share this information with Instagram. After this process has been completed, Yoti and Instagram will both delete your image. Yoti cannot recognise identities. Its job is just to estimate their age. If this option isn't something you're interested in, there is a third option. You can get mutual followers to confirm you are who you say you are. These followers must be 18 and not be verifying anyone else at the same time.
To be verified by other users, you can select up to three people. However, these people must respond within three days for your account to be approved. Instagram has confirmed any information provided to them will not be visible on their profile. Nor will their actual age. This information is only to prevent young children from being able to access the platform. While content is often monitored and sensitive content will be marked as such. You still can't guarantee younger users won't see it. This is just one of the reasons age limits are so important.