We've all heard the metaverse is expanding. Eventually we'll all be on there, diving in and out of the normal world and essentially the fictional world. It will be a confusing day when the lines become blurred, and we are expected to understand everything there is to know about the metaverse. Get ahead now, and understand exactly how you can use it for your benefit.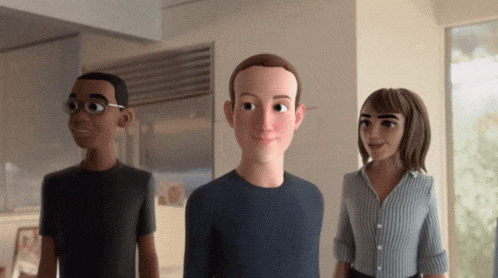 The metaverse isn't something you should ignore. Just because it isn't happening all around just yet, doesn't mean it won't. As a creator, you have to get ahead in order to stand out, right? This is no different. Being a creator means sharing videos, photos, audio content for an audience. Your aim is to create and sell. Perhaps to earn through partnering with brands or running adverts. When the metaverse becomes popular, you might have an audience who want creations of digital artwork or clothing.
Not something they can download and print like you currently offer. Instead, your consumers might want avatar skins or clothing. Things they can use within the metaverse. They might want to express themselves virtually. This is where you should plan ahead. If people want to set themselves up within the metaverse, they're going to want the tools as soon as they get started. They'll want their avatar clothing as soon as the avatar is created. Don't wait around until your competition starts creating these things. Get started straight away.
Start learning now how to create objects within the virtual world. You might be a great artist but if you've never created in the digital world, you might not know where to start. Get yourself ahead of the game by learning before your audience is demanding. Don't get left behind. If you wait until everyone is creating avatars, you'll suddenly have a whole heap of competition. Be one of the very first, and that way, your company can grow rapidly. It's another way to earn money. So, why wouldn't you want to add it to your list?