Reward Links have had a small makeover. Here at PUSH, we're constantly trying to improve our service. This is why we welcome feedback and ensure it is all taken on board. We are proud to offer a completely free platform that helps all creatives, brands and businesses succeed with the relevant tools they need.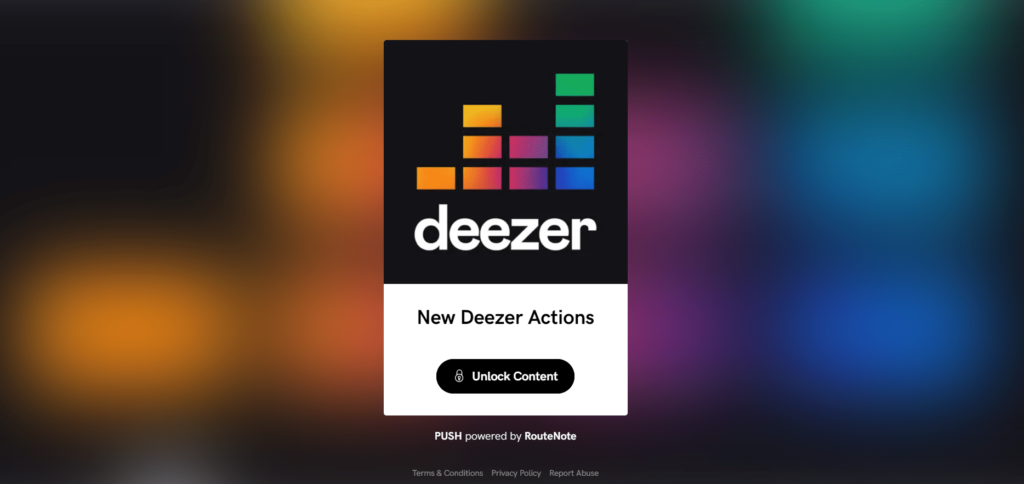 People create Reward Links for all sorts of reasons. They're a system which rewards both you and your fans. They complete set actions, and they'll receive something for it. Often, you'll request they follow you on various social media platforms. Or, you might ask them to follow one of your artist profiles on a streaming platform of their choice. You can choose how many tasks they need to complete.
If you want to request they complete many, you can. However, be careful as some people will only do so much before they feel the task is no longer worth it. You can prioritise which tasks are completed. If there's something you really want to grow within, make this task compulsory. For the rest, you can give them a choice between different options. The point of Reward Links are that you'll gain by your fans completing tasks. This will boost either your following, listeners etc depending on what you set.
On the other hand, your fans will benefit as once the tasks have been completed, they will be able to access a secret file. This might be a digital download, or a store link. Perhaps you even want to include a discount code. It really depends on what your service offers to what you will reward your fans with. The choice is yours, so make them personal to you. Think about what you'd like to unlock if you were in your fan's shoes.
New Deezer updates
So, what's new? Well, now you'll have options specific to Deezer. Don't worry, you'll still be able to set your Reward Link up in the same way as before. Nothing has changed in this respect. However, you now have some more options. If you're an artist, and you want to get people to listen to your music within Deezer, you can now request this with their shiny logo. You have the options to add like a song, like an artist and like a playlist within Deezer. So, if this is your preferred store, this is likely something you'll want to add.
Your fans will head to your Reward Link, click on the option that suits and then be directed to Deezer. From here, they'll need to log in to complete the steps. Once they've completed it, they'll be able to access your hidden content. Everyone's then a winner!