Have you ever used a Reward Link for your content? If not, why? Trust us, they're like gold dust. They can help you grow any social media or streaming platform of your choice. Best of all, both you and your fans get rewarded for interacting with them.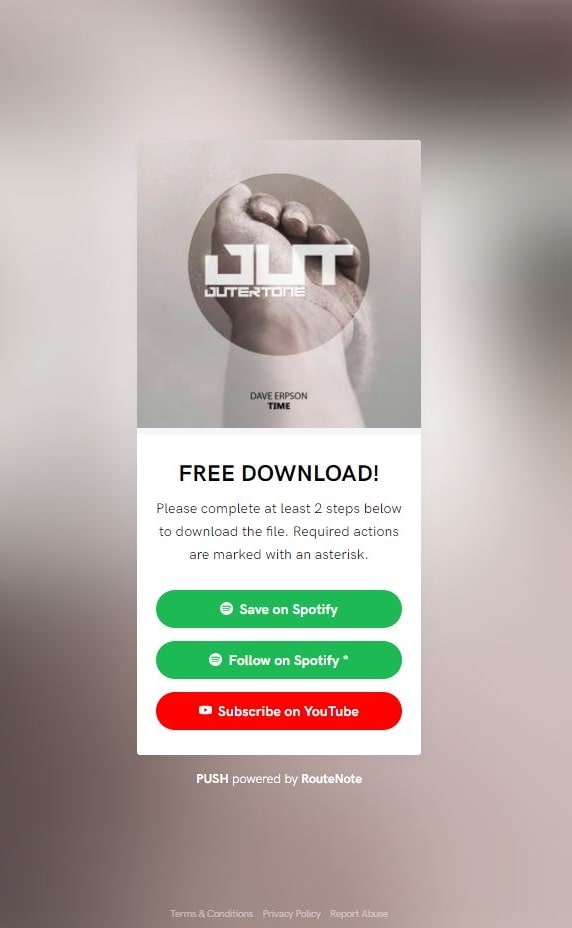 What is a Reward Link?
A Reward Link, formerly known as a Content Unlock, is a reward system for both you and your fans. The concept is you set the rules and your fanbase have to complete certain tasks to reap the rewards. What tasks you set are completely up to you. You can choose as many or as few as you like. If you're trying to grow one channel in particular, you may decide to make this task mandatory. However, you can allow people to pick and choose between which tasks suit them best.
For example, you may decide you want your fans to subscribe to your YouTube channel. If that's the case, this one could be compulsory. However, you may then also add in that they must complete at least one more task to continue. This is where you can set options such as following you on Instagram or Twitter. It may be that your fans don't have certain social media accounts, so allowing them to pick one option from a list of choices means no one has to miss out. They can simply follow you on the platforms they do have.
Once your set tasks have been completed, a reward will be revealed. This again is your decision on what reward you offer. You might decide to include a downloadable file, this could be an unreleased track if you're an artist. Perhaps you want to try and sell your merchandise, so you may include a link to a discount code so that your fans can buy pieces at reduced prices. Maybe you want to put a video within your Reward Link that your fans can download. The choice is yours. You get to make the rules, and you get to decide the content shared.
How much does a Reward Link cost?
With PUSH.fm we offer Reward Links for free. There's no catch, we simply just want all artists and creatives to be able to access great promotional tools which they can use to grow. Create as many Reward Links as you like. You could create one per project. It doesn't matter what industry you're from, anyone can share a Reward Link with their followers or fans. Perhaps you're a small brand, and you want more followers on your social media accounts. Get people to share your Reward Link across their social media platforms. Ask people to follow you and specify which platforms matter most to you.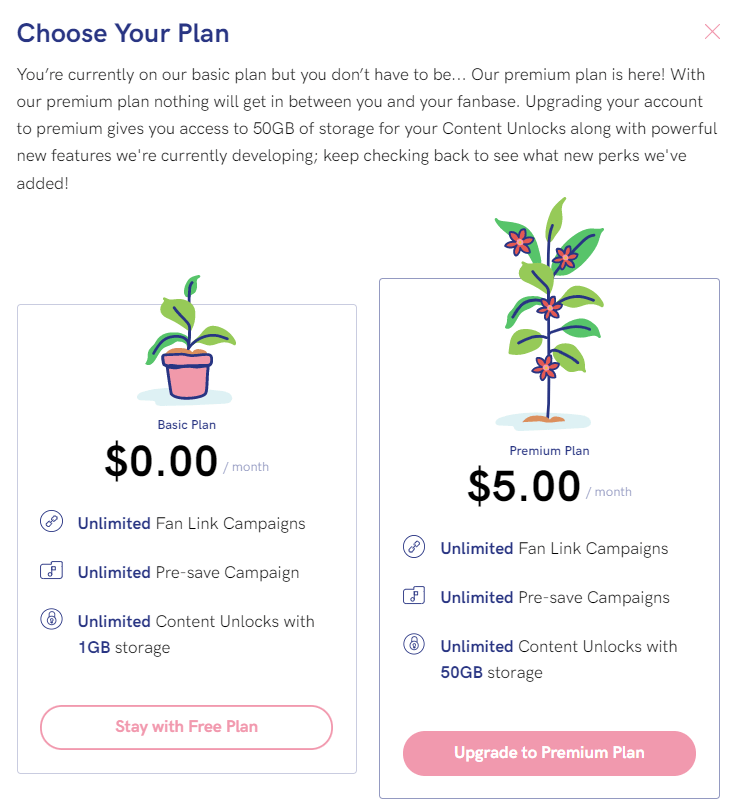 PUSH Tip: Above you can see our pricing and exactly what is offered through both of our plans.
Why not try it for yourself? There's nothing to lose, but it's likely you have a lot to gain from creating a Reward Link. If you decide it's not for you, then you can easily delete it, or archive it for a later date. However, we're pretty sure you'll find our completely free, no catch Reward Links to be really useful. Who doesn't like free tools that could help them grow their name or business?