If you're someone who streams, you want people to come and watch. How else are you going to earn money if people aren't coming to watch your content? While you're promoting your streaming link, you might also want to promote your previous content, or your social media accounts. Why not put all of these links in one place?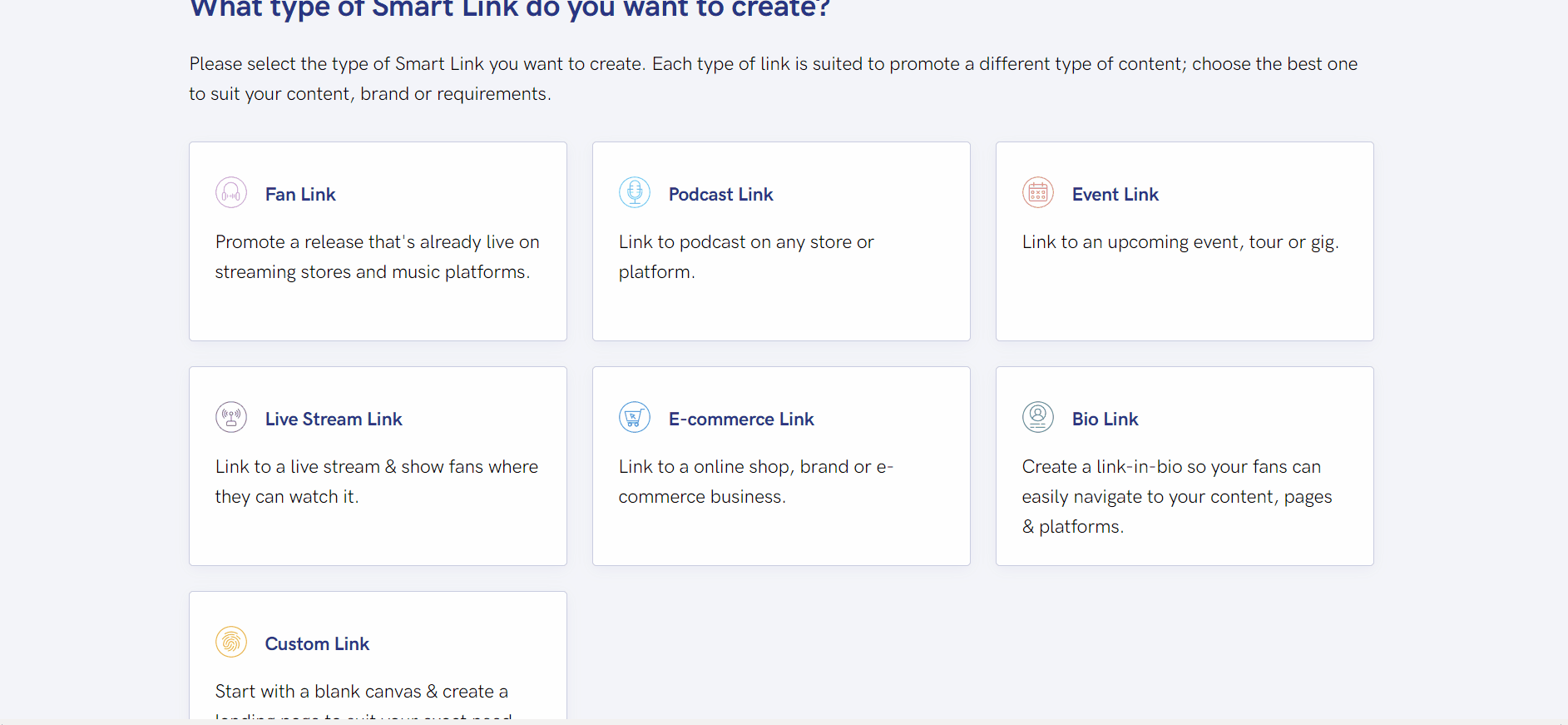 There's no point live-streaming if no one is going to watch, right? You want as many people as you can joining in. That's why it's important you promote your links ahead of time. The more people who know about it, the more hype you can create. You're far more likely to get a good turn out if you spend time promoting yourself. If people don't know what your live streams consist of, you might want to let them know what to expect. Why not share your previous streams for them to go back and watch? Include your social media accounts, so they can have a little look into your life. Creating a Live Stream Link through PUSH.fm means you can put all of these URLs into one. Anyone heading to your link can find out all about you through one customised link.
How do you create a Live Stream Link through PUSH.fm?
If you haven't already signed up to PUSH, you'll need to create yourself an account. Once you have it ready to go, you can start creating Smart Links. Head to the pink plus icon on the toolbar and select the option for Smart Link. It will take you to the page shown above. This holds all of our templates that you can choose from. Simply select the option for Live Stream Link and you can start customising.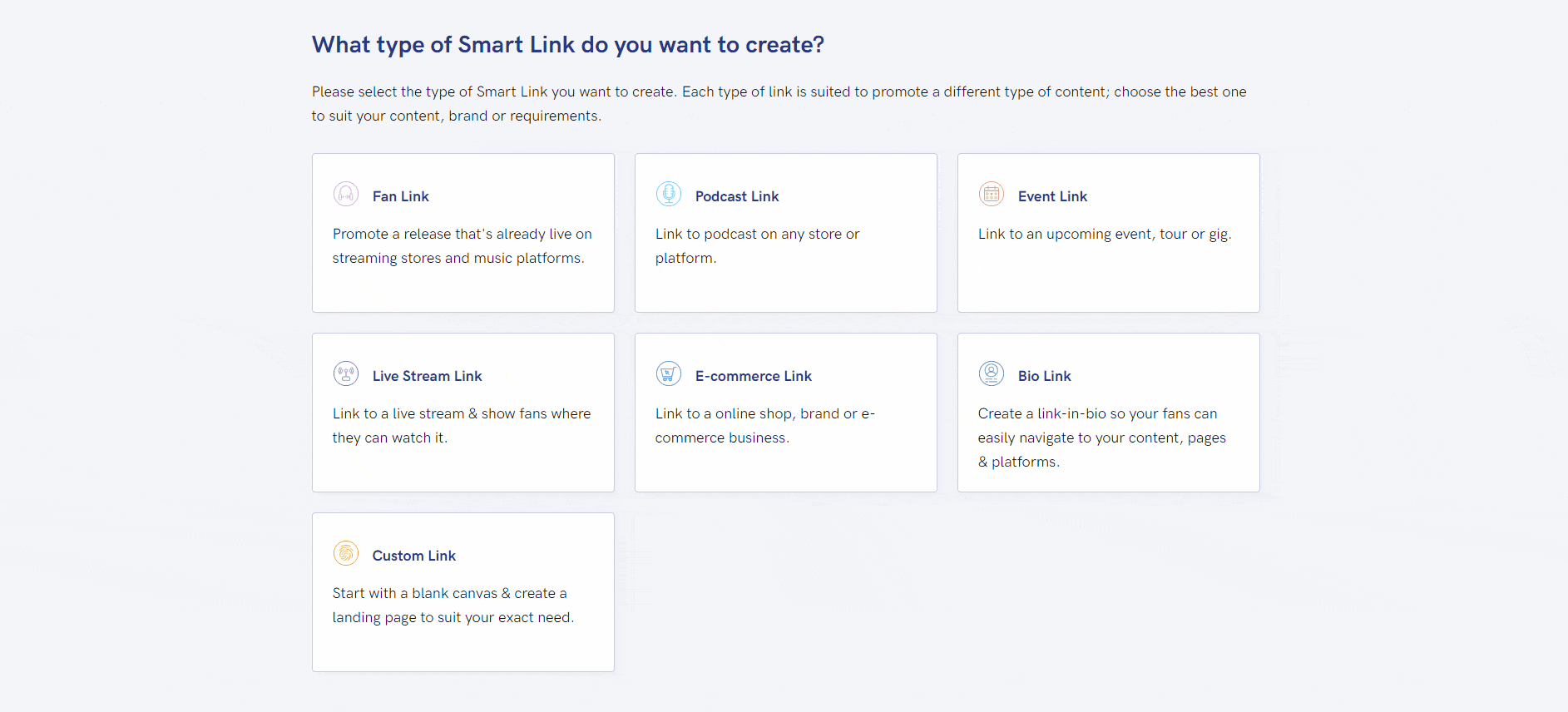 Add your information
First you'll need to add your stream title, and you can decide if you want to add any creators. This part is optional, however it will help people remember your name if you put it onto your link. Also, they'll know they've come to the right place because they'll see you're named as the creator. Within this first page you can also add a description. This is where you talk about your link or the idea behind your live stream. It's optional again, however we do recommend using this section. It adds character and personality to your link. You may decide you don't want anything there because you may find it distracts from your links. However, it can be a brilliant place to showcase why people should tune in to your streams.
Make sure you add an image, you won't be able to proceed without one. This could be a photo from a previous stream you've done, or an image that represents you as a creative. You can decide what your image is. Remember, which ever image you decide on will also play a part of how your background looks. Your background for every Smart Link is a blurred version of your artwork. So, make sure you choose something that will look great as a small image and also a background photo. Finally, make sure you customise your URL to make it personal to you.
Check out the GIF below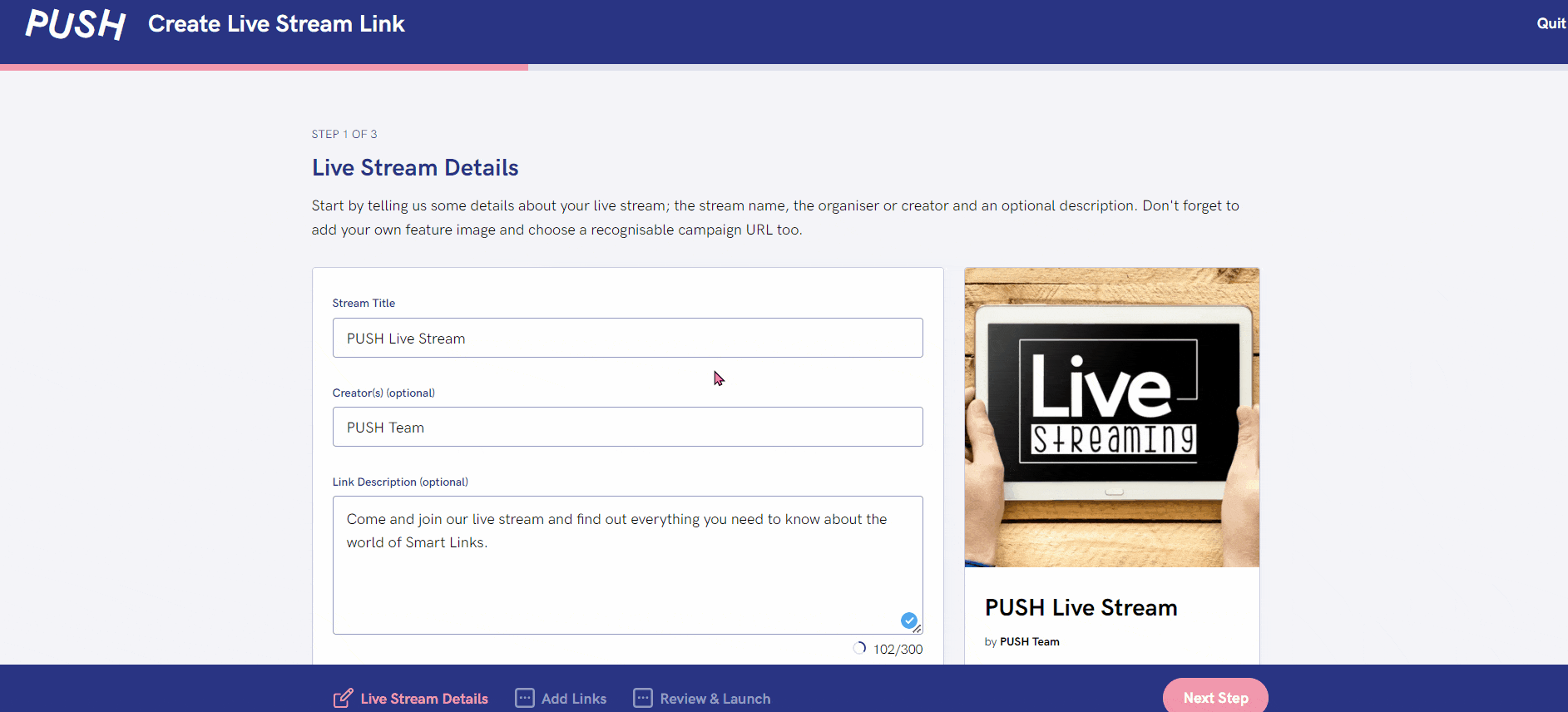 Add your links
If you're happy with how your link looks, it's time to add your streaming URLs. You can add as many or as few as you like. Make sure you swipe the disabled toggle to enabled to ensure your links will appear. You can even add your own links via the last option. This might be to a website, or your social media accounts. Simply add in the URL of your choice and select the store. If it isn't one on our list, you will be asked to place a logo for the site that will appear on your Live Stream Link. You can edit any of your logos, however. There is no need to stick with the ones we have on our site. These are simply the store's generic logos.
See the process below
If you've added all of your links and checked it through multiple times to make sure it's perfect, you can head to the final page. There you'll be asked to set a link title. This title is only for your own reference and won't interfere with the title you set for your fans on the first page. If you are creating multiple link styles for the same project, you might want to title your link something specific, so you will know exactly which one it is. Your links will all be tagged however for easy reference. For example, if you create a Live Stream Link, it will have a tag next to your Smart Link stating it belongs to this category. Once you're done, simply publish it!
See the final result here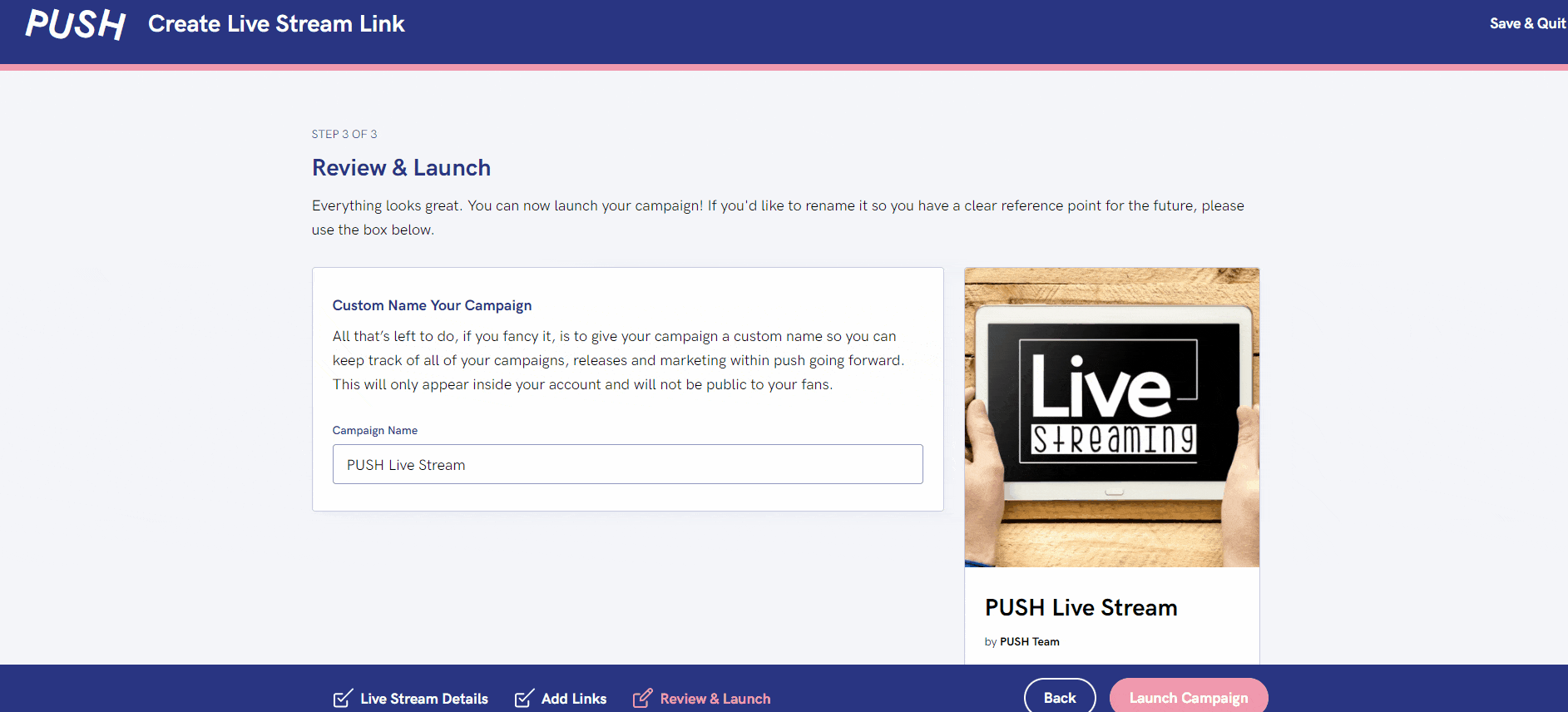 Free Live Stream Links
PUSH.fm offer unlimited Live Stream Links for free. You can access them through our free and premium versions. With our free version you have access to unlimited links. However, you will have 1GB of storage for these links. When you run out, you do have the option to delete old links you no longer need. Or, you can upgrade to our premium version for just $5 per month. You have no limits on which links you can use. If you want to create a link of each of our templates, you can do that.
Often if you're going to promote a live stream, you'll place a link within your bio. Why not use a Smart Link to put within your bio instead? That way, instead of having just one link to access, your followers can see a whole list of your profiles. It might gain you more followers on other social platforms, or you could gain views on your previous videos.