Our aim at PUSH.fm is to provide features that help all artists and creatives promote themselves easily. We love seeing the success of every user who creates links through our website. This is why we have started our user interviews, so we can share the success of our users with all of our readers.
We love hearing that the features PUSH offers work for our users. PUSH are constantly striving to expand and adapt our tools, so they meet the needs of every business, brand or creative. Having comments like the one above makes us determined to continue to develop and grow for all of our clients. We have so many talented individuals working with us that we want to show their work. That's why we have headed down the route of user interviews, so anyone reading can be inspired by the hard work they've put into their careers. Please contact us via social media, or email [email protected] if you want to be featured.
This week we've been chatting to the artist AUGUSTKID about their music. They created a Pre-save through PUSH.fm. We wanted to know how they found the process, and about their journey as a musician. Part of their journey involves their music label, so let's first look into who they are!
Soave Records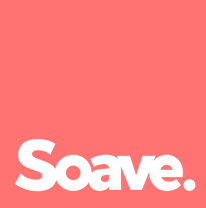 AUGUSTKID is an artist who is part of the label Soave Records. To give you some background into who Soave are; they're a really fun and exciting label who aim to bring good vibes into the music world. This is why they aim to sign talented artists who you perhaps don't currently know about. Sharing undiscovered talent is a huge plus for us here at PUSH.fm as we love hearing content from upcoming artists.
Soave create their own playlists on Spotify & Deezer where they'll share content from their talented artists. So, if you like what you hear, you should definitely head over and check out their playlists to see who else is on their radar. Based in the Netherlands where they were first formed in 2017, Soave have gone from strength to strength. They have connections across the world which is why they're able to bring you such a variety of talent.
AUGUSTKID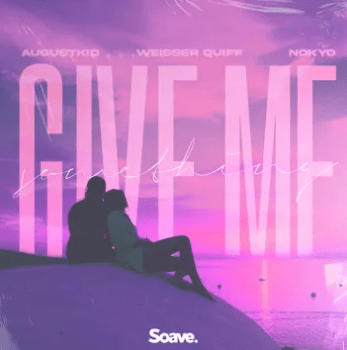 How would you describe what you do in one sentence?
I simply make music, that's my only goal because making music makes me feel better in every moment.
What's been your most exciting project to date?
For now, "don't cry" is the best song I've ever made because it has a beautiful background behind it.
What would you say is the biggest struggle you face as an independent creator?
Well I think having contacts with big label, it was a real struggle as I spent two years making good music but with no possibility to place it to the world.
How has PUSH helped you as an independent creator?
It is a pretty cool platform, I had never heard about it, but I had the possibility to talk about myself and my music, and it is a great feature.
A massive thank you on behalf of the entire PUSH team for answering these questions for us! We always think it's really useful for new creatives and artists to learn from someone already within the industry. We'll be waiting patiently for your new release(s) to appear, and we will continue to follow you as you grow in your career. Hopefully we will see you use PUSH features again in the future! To discover more about AUGUSTKID, check out their social media platforms.