You may have seen your favourite artists asking their fans to Pre-save their latest track ahead of release day. Have you ever wondered why they're asking this? You may think it's not important, and you can just come back to it on release day. However, Pre-saves are actually more valuable than you'd think. Keep reading to find out why!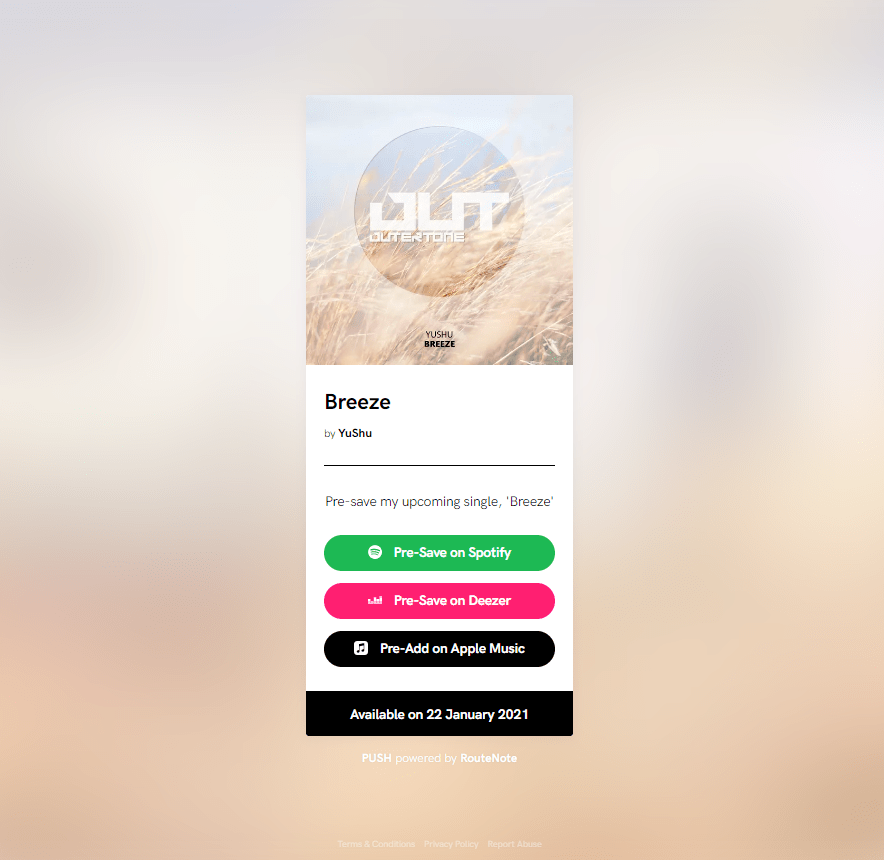 When an artist has sent their music to be distributed they will be able to access the links ahead of time. They can contact their distributor to get hold of the links to the various stores where their music will appear. These can then be placed into a Pre-save link and their fans can then save the music ready for when it becomes available.
The store choices are Deezer, Spotify and Apple Music. So, as a fan you can save the release ahead of time to one of these 3 stores. When it goes live it will automatically be placed into your library. This means you don't have to search for it on release day. Instead, you head straight to your music library, and you will find it there.
For an upcoming or new artist, running a Pre-save campaign is a brilliant way of them reaching new listeners. Spotify in particular will consider new releases for editorial playlists if the artist has used Spotify for Artists and also if it has received a large amount of Pre-saves. This is one way it can massively boost the artist's name. If they gain enough Pre-saves to make it onto Spotify's editorial playlist, they're likely to gain even more listeners.
So, not only does it boost an artists potential, but it also makes life easier for their fans. They don't have to search for the music on release day. Instead, it's there ready to go and all they need to do is hit play. Most artists will try to promote their Pre-saves everywhere they can in advance so they can guarantee to have listeners on release day. It's a fantastic way of supporting any artist. Make sure you're using all artists Pre-saves if you can!