TikTok has become a powerful outlet for everyone. Whether you're a creative trying to show your content through short but sweet videos, or perhaps you just enjoy making fun clips dancing along to the latest trends. Even if you don't create TikTok videos, you probably still watch them. (You can pretend you don't, we won't tell anyone)…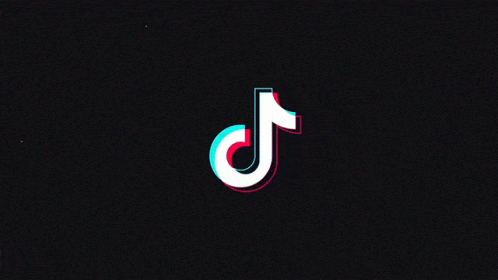 With more and more apps being developed, competition continues to rise. It doesn't matter how long a company has been around, if someone else comes in with a bigger and better idea, people will move on. There is so much choice, so competition has to be fierce. Just because the likes of Facebook have been around for years, doesn't mean its popularity will continue to grow. If you ask younger generations, perhaps many of them won't even have a Facebook account, but it's likely they'll have TikTok.
People have a lot of choices for how they want to spend their time, and apps like TikTok are growing very quickly

Mark Zuckerberg, CEO of Meta
It seems the CEO of Facebook (Meta) has spoken up about the growing popularity of TikTok. From this comment alone, it suggests there is the idea of threat as the once biggest social media platform has some serious competition. When it comes to addressing these things, typically social media sites tend to try and find a solution. Often this involves taking inspiration from each other and adding features to mimic what is currently popular. Nothing has been suggested yet, so it is too early to say if they will add any TikTok style features to Facebook. However, the fact that Meta have spoken out about TikTok's success suggests it won't be long.
Facebook aren't the only platform that are concerned. Snapchat is also finding themselves overwhelmed by TikTok's success. It seems they have been acting on adding features to compete with TikTok, however. They brought in full screen videos which are made by Spotlight creators. It allows Snapchat users to see reoccurring videos and shows from various creatives. These videos tend to be about different topics, from people within all sorts of communities.
It's certainly not the same vibe as TikTok, which could be a positive thing. Yes, TikTok may be their competition right now, but following the exact same ideas that have already been achieved from one company won't do Snapchat any favours. They need to find their own niche. When Snapchat first came onto the scene, it was never imagined that they'd have short, factual videos for users to explore. It was simply a way of sending a picture to a friend that would only be viewable once.
Both Snapchat and Facebook hoped their features would take off and popularity would soar throughout the pandemic. With people being shut inside, it became harder for people to stay in touch. Being able to upload a story to Snapchat or Facebook was an easy way of showing people what projects you're working on, or what you're getting up to while the world stands still. However, instead, people turned to TikTok more often than not. TikTok grew in popularity drastically, and before we knew it, everyone was on it. It became a fun way to pass the time because you didn't need to be a creative to join in. You could simply copy a trending dance instead.