Are you struggling to grow your YouTube channel? It can be tricky. You want to grow it organically to avoid any claims or complaints. However, it can be hard knowing where to promote your account and how to grow subscribers.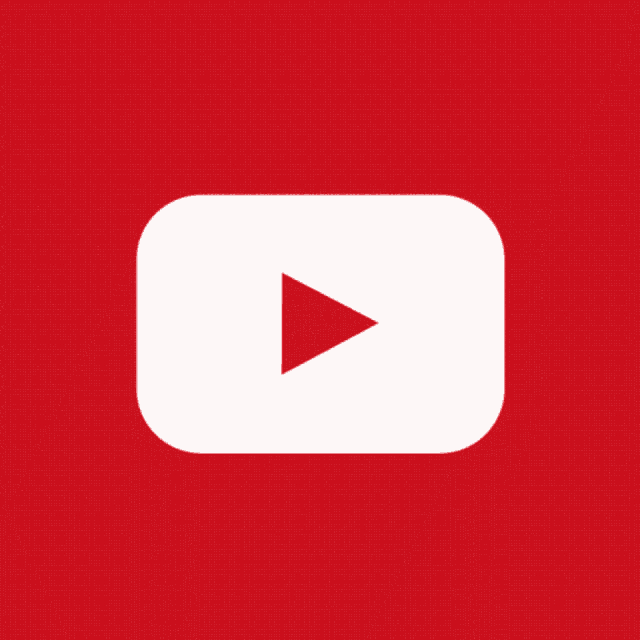 Creative thumbnails
Visually you know what looks appealing and what doesn't. You must have seen several videos on YouTube where you just aren't interested because the thumbnails look bleak and boring. Avoid letting your videos slip through the cracks by having boring looking thumbnails. First impressions count everywhere and YouTube is no different. If you want to draw people in and make them choose your video over someone else's then you need to attract them quickly. If they're not pulled in instantly, they probably won't bother watching your content. Think about what you'd like to see. Check out some great thumbnails and some that aren't so impressive and use these both as inspiration.
Make sure your resolution is good. Avoid any bold fonts with flashy colours because this can look fairly amateur. Your photo really should be able to speak for itself. If you do require writing, think about the font you're going to use and where you're going to place it. If you can, stick to black or white for your font colour to make it look more professional. The photo quality is really important. Having a blurry, pixelated or unfocused image will also drive people away because it doesn't show your interest in quality. You don't need the best equipment on the market to achieve this. After all, your thumbnail is only a small, sneak peek.
If you do add in text, keep it informative. For example "Top 5 apps for musicians" rather than "Multiple apps that musicians will find useful". Try and keep things short and to the point because that will make people click on your video. They want to know exactly what they're going to see within the video. No one wants to try out several videos to get the information they're after. They'll pick the one that is descriptive but not too wordy. Image is key and this might be one of the most important things you need to focus on.
Stay Google friendly
Everyone uses Google, well almost everyone. It's the largest and most popular search engine. With this being said, you have to be Google friendly if you want a chance of appearing in search results. Trust us, appearing on Google's first page does wonders to your channel. It's important to strive to reach that level. The way to do this is by considering the words you use. Research into SEO and what it means for your channel. People don't head straight to YouTube every time. Quite often they'll Google the information they're looking for and if a video gets suggested that looks informative, they might be tempted to follow that link.
There is no golden rule when it comes to Google, unfortunately. Just as everyone starts to learn the rules, Google seem to have a shake up and change how things work. It seems slightly fair because then everyone has a chance of placing highly because there is no set rule book to follow. However, it certainly is frustrating when all you want to do is play by Google's rules. Use tools like Keyword Planner which will help you decide which words to use and which to avoid. Also, give googling your content ideas a go and see what is already present on the platform. Be prepared to move your titles around and swap out words for others. You might think it sounds great as it is, but who knows, other words might sell better.
Use informative video titles
First, we aren't suggesting you clickbait everyone. In fact, that's a brilliant way of scaring people off. They'll soon catch on that what you put in your title isn't true, and they'll lose their trust in you and warn others off. This isn't going to grow your channel, instead you'll start losing viewers. However, you do want it to be engaging so focusing on one point in your video is a good way to go. For example, you're a vlogger and nothing particularly interesting has happened, but you need content. Maybe you've had your hair done recent;y, why not pop into the title something about a new style or new look. It's true but also intriguing and capturing because it's not as obvious as saying I had my hair cut.
Your title needs to be short but sweet. The most popular titles tend to be the shortest because they are throwing too much information at you before you've even clicked on the link. They sum up the video or the main thing happening within the content without giving a life story. Remember you want people to watch your content, so that needs to be where most of the information lies. Think about your keywords and if you're not sure what these are, go back to our previous section. Use those at the start of your title because they're the words people are looking for.
Update your personal information
Don't go giving out your number and address. We're certain you wouldn't but just in case, that's not what we mean by personal information. Instead, we're talking about your About section. That's where people will head if they want to learn a little about you before watching your videos. It's important it's updated. For example, you don't want it saying you're an 18-year-old student whose self-taught if you've then gone on to get a qualification in the content you're sharing.
Keeping your hobbies and interests sections updated is important too. If you put in there that you're attending university or the equivalent then people will understand if your content has declined in quantity. However, if it comes across you do nothing with your day, people will mistake you for not being interested. Potential views want to know how often you'll be posting to your YouTube account. If you have a set schedule, make sure you pop this into your information, so people will know when to expect new content from you. Also don't forget your contact information. You never know who could want to reach out to you.
Pack your description
Gather all the information you have shared and concise it ready for your description. Let people read what they can expect to see or hear in your video. This isn't a place to put all the facts or wow factors, but instead wrap things up. People will either head to your description before the video to see what they can expect from it, or they'll go at the end to look for information you've mentioned. Going back to the idea of a video for musicians, you might talk about different apps within your video and then pop a link to where they can download or find them within your description. It's about making things easier for your viewers. It really makes an impact if you're willing to share your findings rather than making them search for it themselves.
Ensure your keywords make the cut, and they're present at the start of your description and if you can, all the way through. Within your YouTube description, keep to maximum of 5000 characters. However, for most videos this will be a little too heavy. If people wanted to read the information, they probably wouldn't have come to YouTube in the first place. Around 100-150 words will appear before the show more button. That's where you need to put the important parts that will encourage people to open and view the rest of your description. Add in some hashtags and a small message to your views thanking them for watching. Remind them to engage by liking, subscribing and commenting. Even if they don't read that far, it won't hurt your YouTube channel.