Hackers are all over the internet and not having a powerful password will play right into their hands. If you don't want to risk your private information getting out, you need to be alert and protect your accounts. Make sure your passwords are strong across every single website you use. The same goes for your device passwords.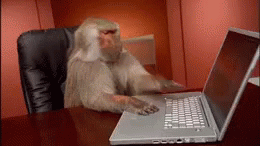 Some pretty poor examples…
If you have any of these, please go ahead and change them right now. We've had a look into some of the most common passwords. Some of them are really quite tragic. It's no surprised accounts get hacked. It's too easy at times. No one should be able to guess your password. That's the entire point. Who ever thought password would make a suitable password…
So, these are the most common ones out there however they have a huge list on their website. If you look at the photo, you'll see there's a section that shows just how long it takes for a hacker to guess it. Also, you can see how many people have been reported to be using the password on the right-hand side. It shows such a large quantity which is why it's so important to never use something so generic.
Other weak passwords are things like your name or date of birth. They'll be the first thing anyone guesses when trying to access your account. The same goes for bank cards, this is why you're always advised not to use your birthday when you're looking for 4 digits. Another big no-no is where you grew up or where you went to school. This type of information is really easy to find out. All it takes is a quick scroll of your social media accounts or browsing through your friends lists, and they'll be able to crack the code.
Better ways to choose a password
Stick to calling your dog's name in the park, not when it comes to setting a password. Instead, there are so many ways you can come up with an original password. If you're worried about forgetting it, you can rely on multiple different software options to help with this. Avoid having passwords stored on your phone and as tempting as it is, don't write them down and keep them in your purse. All it takes is the wrong person to get their hands on this and it's game over.
Our first piece of advice is to not have every password the same. Yes this might sound like the easiest way to remember your login details but also, one data breach and suddenly your passwords have been leaked for every site. Below are some ways you can set yourself a strong password:
3 random words – think of 3 completely random words and combine them
Allow password prompts – different browsers will provide their own suggestions of something unique
Mix up some words – take a few different words and mash them together
Two-factor authentication
Also known for short as 2FA, this is an option within most browsers. Some banks will use this as a second security option. Once you've logged in, you'll be prompted for it. It adds a layer of extra protection. This stops hackers at the next step. Even if they guess your password correctly, they still won't be able to get into your account. The likelihood is you'll be required to receive a one time password (OTP) which will be sent to you via phone or email. You won't be able to continue to your account without entering this.
Simply ensure you choose a password that can't be easily guessed. Try and make it so obscure that even you wouldn't be able to figure it out. Avoid anything that can link easily to you because these will be the things hackers check for first. If you want something completely unique, allow your browser to handle it for you. Not only will it be a strong password, but also your browser will store it for you so you don't have to worry as much about forgetting it. If you think it's easy to remember, then it might very well be easy to guess too.