It looks like Apple Music have found a new way to drive people over to their streaming service. They're introducing a $5 plan which sounds too good to be true. Like all things that sound that way, there is a catch. You'll need to let Siri be involved with the whole process.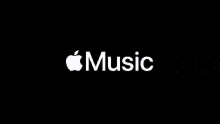 Apple Music are introducing Voice Plan which is only $5 a month. Sounds like a great deal, but you do have to rely on Siri. They're giving users access to their entire catalogue for this small fee, however Siri has full control. It's aimed towards HomePod and AirPod users rather than your mobile users. Both of these users are more likely to use voice control to skip songs which is why it could be perfect for them. However, if you're wanting to have one account across multiple devices, you might want to think twice.
The trial is coming in Autumn this year, and will be available in 17 countries. The best part? Guess how you start the trial? You need to ask Siri to start your Apple Music Voice trial. Apple Music offer discounted rates to different types of users, but typically it's student or minority groups of people as they clearly don't want to offer such cheap prices to everyone. With offering cheaper deals to students, they're likely to have customers for a long time. They pay less while in their studies and then have created all their playlists that they're unlikely to cancel once they stop studying.
Another catch, you need Apple products for this feature. If you're team Android, you're unfortunately going to have to pay the full subscription price. This offer is exclusively to those who use Siri and for that you'll need Apple products. It's also been suggested that it might not be the best product for those who listen to really niche genres. Apparently the more popular categories will work best when asking Siri for music.
So does it sound like a plus to you or just too much hard work? If you're someone who uses multiple streaming platforms, maybe it could be for you. Perhaps you want it on just your HomePod, and you'll stick to other platforms for different devices. Or maybe you listen to music in a certain way and Siri really won't get in the way of this? There are definitely a lot of perks, the price being the main one. However, it doesn't look like it will be something everyone will rush to.