Linktree, one of the largest smart link providers, offers users free landing pages. However there are plenty of other alternatives offering better customisation options and more competitive paid plans.
In this article, we'll be reviewing Linktree and PUSH.fm's offerings. Both companies offer smart links that independent brands, businesses and content creators can use, however there are large differences between their customisation capabilities, analytics access and paid subscription options.
Free smart links
Smart links are sharable landing pages that contain all of your URLs in one link, cutting down clicks, time and effort needed to access your content. They're most often shared on social media in posts or bios, replacing the need to copy and paste countless URLs.
Whenever fans interact with a smart link, the link creator gets insights and statistic into this engagement, which they can use to evaluate success and plan future marketing campaigns.
PUSH.fm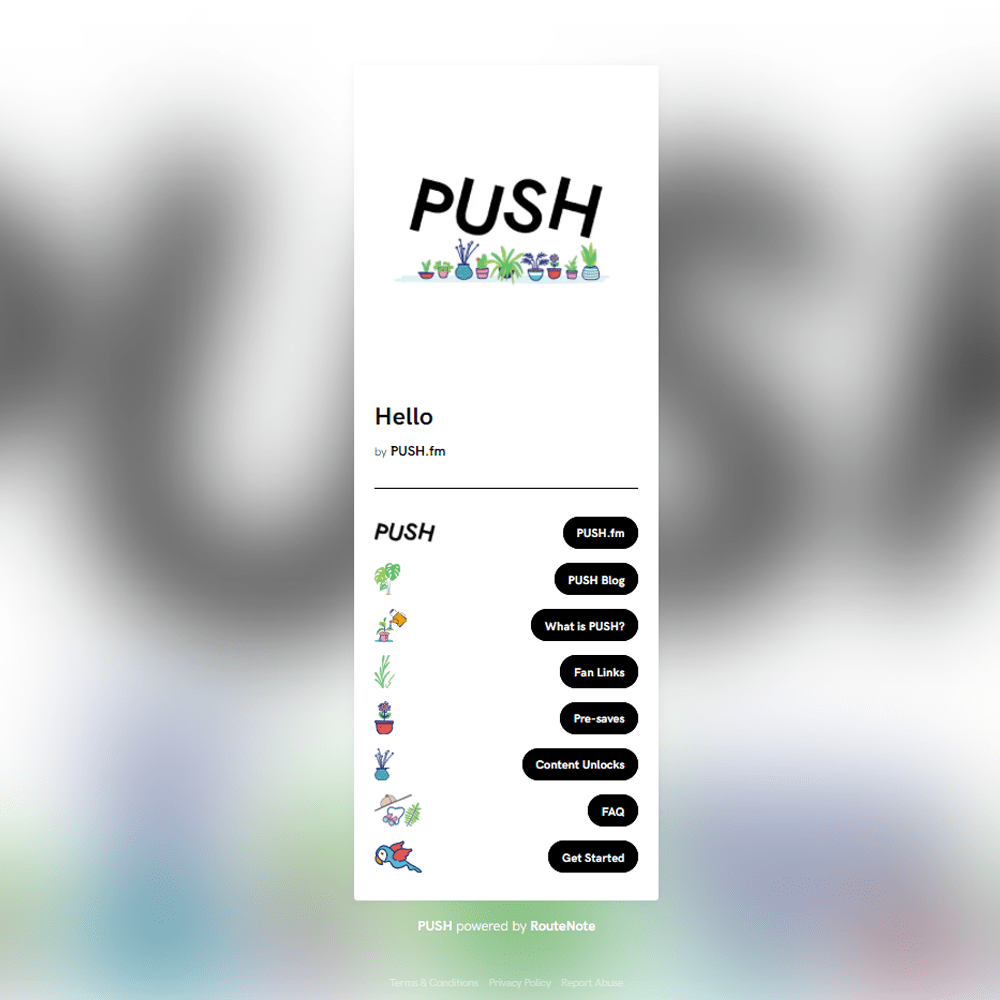 PUSH offer smart links that they call Fan Links. Fan Links consist of a main image, a background (based off the main image), a description, icons and buttons that link to your URLs.
PUSH's free plan offers the potential of up to 30 active fan links, which is more than enough for most independent business and brands.
Linktree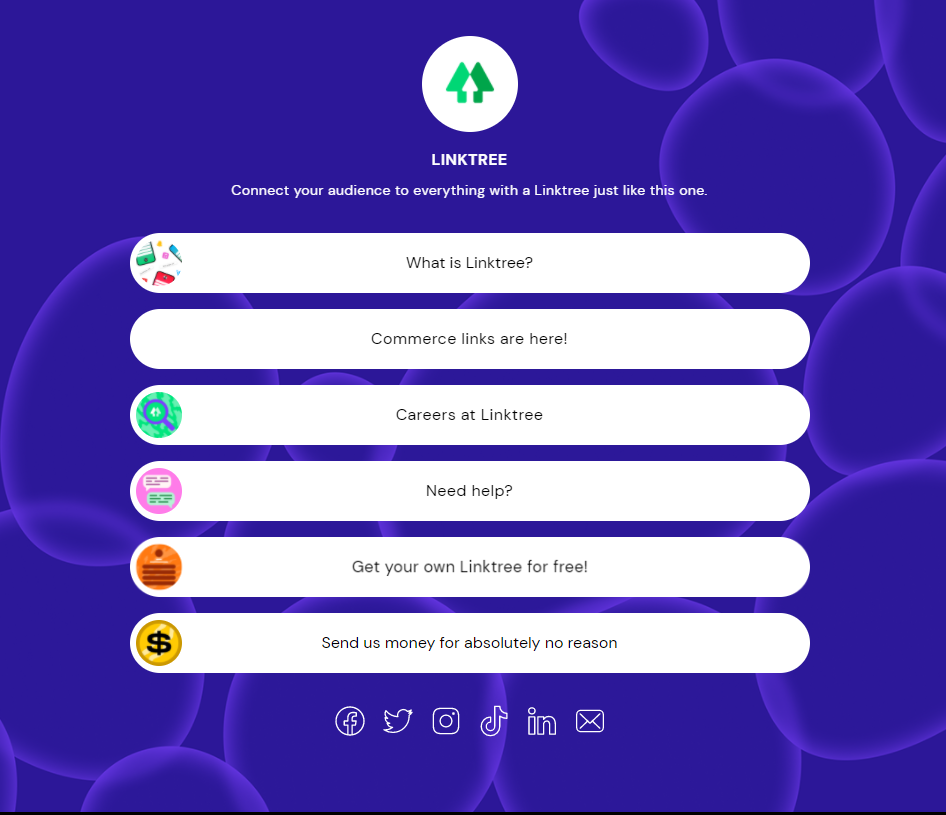 Linktree's links have a slightly different layout. Each URL has its own white bar and thumbnail, however the social media icons below require their PRO plan which we'll talk about later.
You can still upload your own main icon in the same way you can with PUSH.fm, however the backgrounds are dictated by what pre-made theme you select.
If you're wanting to make multiple links, you can do so using the same email but you'll have to create a new account each time.
Customisation
PUSH.fm
PUSH offers extensive customisation, allowing anyone and everyone to use their fan links. You can:
Upload your own main image – you can even add your own moving GIF!

No link limit – add as many (or as little) links as you want.

Add any URL – there's no limits to the types of platforms, sites or URLs you can link to.

Reorder your URLS – change the order of the URLs to suit your post popular platforms.

Add custom text to your buttons – choose what your buttons say to suit your URL type.

Add any icon you want – add any icon or image you want to each URL, or use PUSH's pre-loaded store and social icons.

Choose your link title and author – Name your link and pick your author name.

Choose your own PUSH.fm URL – choose the ending of your link URL so fans know what they're clicking on.
Linktree
Linktree offers the following customisation options as part of their free plan:
No link limit – no limits to the number of links you want to add.

Embed videos – embed YouTube, TikTok, Facebook, Twitch or Vimeo videos directly.
🖼 Upload your own header image – add your own 'avatar' style image at the top of the link.

Add icons to URLs – add icons to each URL 'button' in your Linktree.

Choose own URL ending – add your own ending to your Linktree URL.

Pre-designed themes – colour schemes and backgrounds are limited to pre-existing themes.
Analytics
PUSH.fm
As part of their free plan, PUSH offers extensive analytics. They offer both an overview of the performance of all of your smart links and also a breakdown of individual link performances. Statistics include the number of visits, conversions, visit times and most popular URLs clicked on.
Linktree
Unfortunately, Linktree only offer two types of analytics as part of their free plan; total views and total link clicks. They only offer extensive analytics and further breakdowns as part of their PRO plan.
PRO plan
PUSH.fm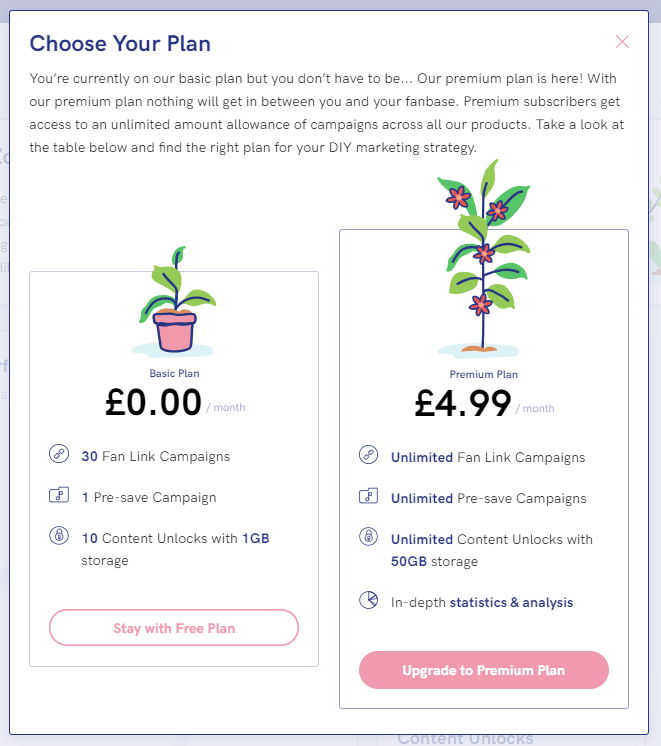 PUSH's paid plan costs only £4.99 a month and means you can create unlimited smart links, as well as unlocking unlimited numbers of their other marketing tools; Pre-saves and Content Unlocks.
All of PUSH's features and tools are already available in their free plan (and you can make up to 30 smart links); their paid plan simply means you can create unlimited numbers of smart links, Pre-saves and Content Unlocks.
Linktree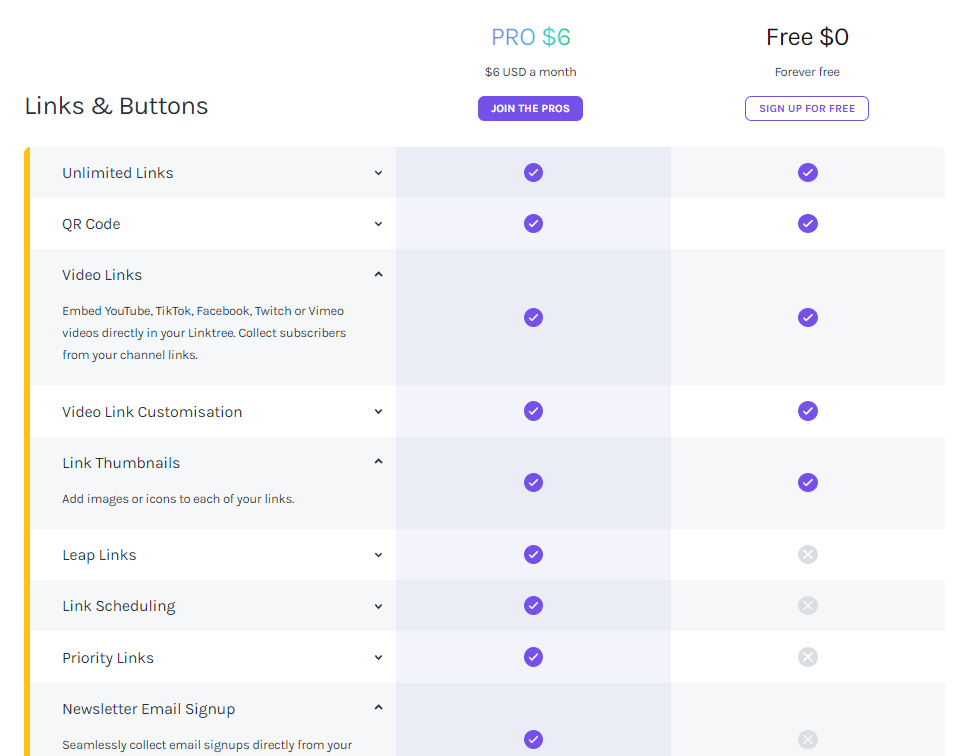 Linktree's PRO plan costs $6 per month. This unlocks a number of features, such as further customisation, email address collection and better analytics.
Compared to PUSH.fm, Linktree do not offer any other marketing tools outside of their smart links, even if paying for their PRO plan.