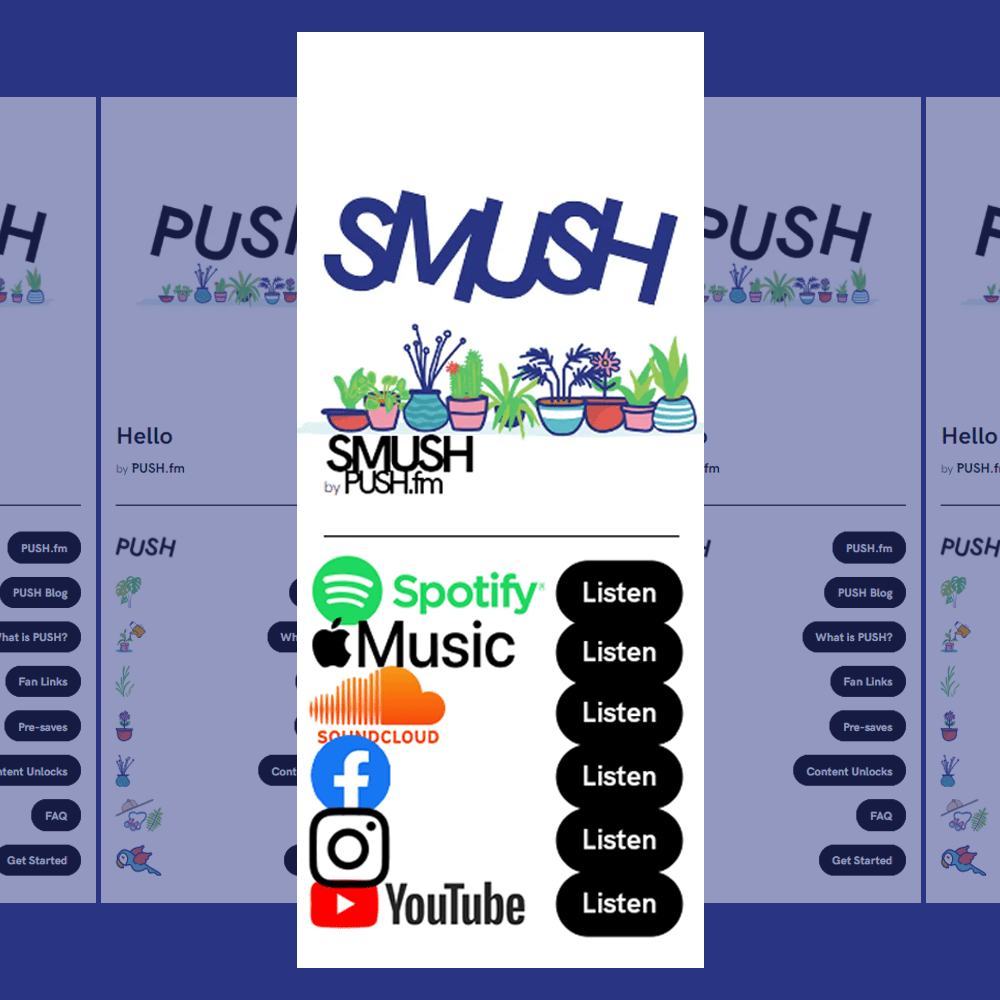 Are you struggling to create eye-catching landing pages? Catch your audience's attention with our new layout feature, SMUSH.
It can be incredibly difficult catching the attention of your fans, especially when it comes to fan links. Uninspiring landing pages and difficult to read icons can lead to less audience engagement and low conversions.
To step your chance of success up, we developed SMUSH; a new visual tool for your landing pages. SMUSH allows you to smush together the content in your link so it's bigger, brighter and bolder. These space-saving versions of your Fan Link means they can be easily seen and read, both on mobile and from 20 foot away!
By SMUSH-ing your Fan Link, you can destroy the norms of aesthetics and say no to conservative compositions. Push the boundaries of landing pages layouts and make sure you're catching the attention of the people that matter; your fans. Gone are the days of organised, plain and boring micro-websites. Now you can blow up your landing pages whilst your content blows up too.
To start SMUSH-ing your landing pages together and guaranteeing an eye-catching Fan Link:
Either create or log-in to your PUSH.fm account, and navigate to create new campaign, and select Fan Link.
Build your Fan Link, first by selecting the name of your Link, your artwork and the PUSH.fm URL.
Next you can input the URLs to your platforms, pages and content. Either use our drop down and select a pre-loaded service or build your own.
At the bottom of the page, click SMUSH. This will blow up your buttons, icons and and images and bring everything together; making your landing page larger and louder.
Once you're happy with your link, name it (only you'll be able to see this).
And voila! You're done!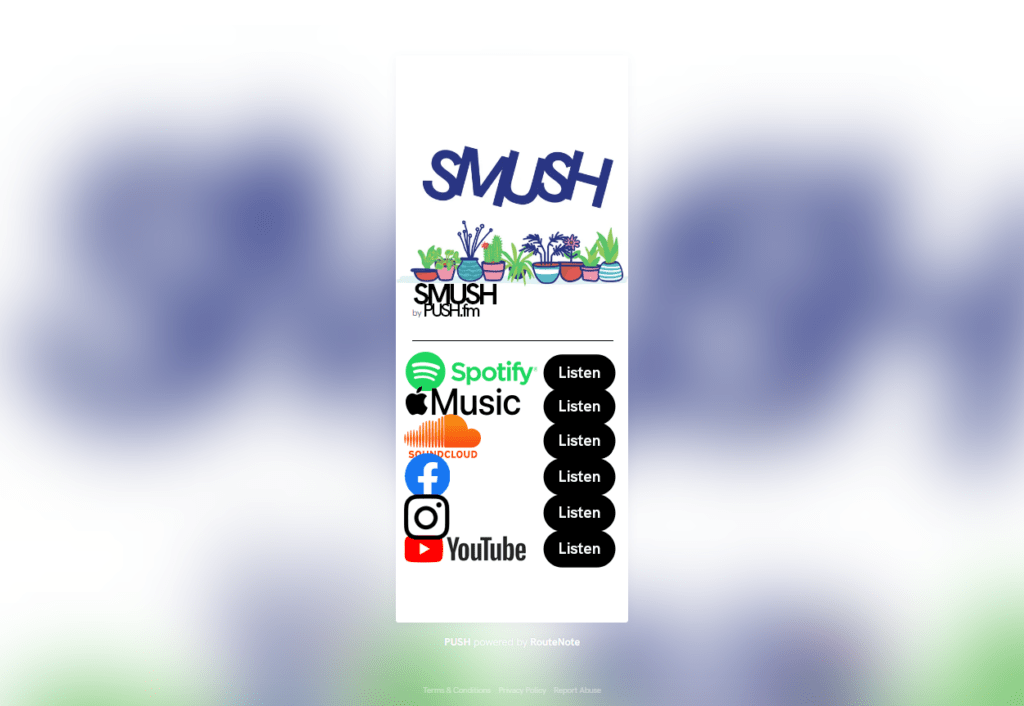 Our beautifully crafted Fan Links and exclusive SMUSH feature are free to all of our users. Breaking down the boundaries of promotional aesthetics shouldn't cost a penny. Free users can also access our other tools with no extra charges; Pre-saves and Content Unlocks.