With TikTok continuing to grow in popularity, there's no sign of it slowing down. Many creators have found a full time job for themselves out of the video platform. But, who is coming out on top? Who are the true TikTok stars?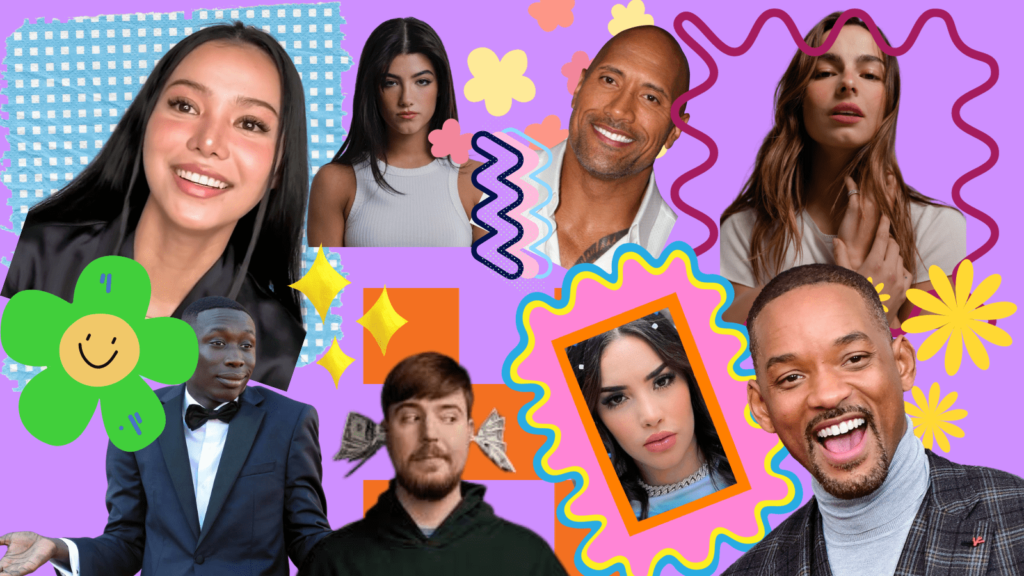 TikTok started out once as Music.ly. This is where a lot of creators first found their fame. The fame then passed across to the now video platform TikTok. However, there are many TikTok stars who have only ever used the video sharing app and nothing more. Simply, a video of theirs went viral and now everyone's watching them.
Who are the TikTok stars? What content do they offer? Is it easier to become famous online by creating certain types of content, or, do you just need a face that fits? There are so many questions surrounding TikTok because everyone wants a piece of the fame. Many see it as a fun way to earn money on your own time. But, it's more than that.
1. Khaby Lame – 162.1M followers
Khaby Lame is known for creating slightly ridiculous videos on TikTok. However, that's the point. They aren't supposed to be serious, it's all for fun. He wants to bring comedy to the platform, and normally he does this by mocking other silly videos. He turns 'life hacks' into comedy. You'll often see #LearnfromKhaby under his videos.
2. Charli D'Amelio – 151.6M followers
A 19-year-old TikTok star that began posting to the platform when she was just 15. Her videos went viral of her dancing, and at one point she was the most popular creator on the app. She was definitely the most popular teenage on TikTok. Charli even released her own music single which then allowed her to feature in a Super Bowl commercial.
3. Bella Poarch – 93.4M followers
Bella Poarch was in the army during her early career. Now, the ex-veteran is the third most popular TikToker on the platform. This all came from her lip-sync videos going viral back in August 2020 when the world was in lockdown. The video that did it was her mouthing the words to Millie B's M to the B song, it got more than 61 million likes.
4. MrBeast – 90.8M followers
MrBeast is largely known for his work on YouTube. On YouTube his account is the second channel to ever hit 100 subscribers. He often performs acts of kindness and films it, along with giving money away in large public stunts. Naturally, due to his large social presence, he has become popular on TikTok too. He first started filming at the age of 13.
5. Addison Rae – 88.8M followers
Addison Rae first came onto TikTok in 2019, right before TikTok really blew up. She uploaded a video of her dancing to trending songs and within a month had over one million followers. She became one of the first members of the Hype House which was a place multiple creators lived and made content together. Charli and Dixie D'Amelio also lived there.
6. Kimberly Loaiza – 80M followers
A 25 year old Mexican singer who became popular through her vlogs. She first began recording videos of her daily life in November 2016 and since then has gone on to include make-up videos, challenges, hair tutorials and more. In 2019 she established her music career and released her first single called Enamorarme.
7. Zach King – 79.9M followers
Zach became popular through the much loved app Vine which has long since been shut down. Vine was a place for short-form silly videos, and he set himself up by creating magic vines. These were videos shot in a way that appeared as though he was performing magic and were all shot in his garage. One of his TikTok videos is the most viewed TikTok ever.
8. Cznburak – 74.6M followers
Cznburak is just a screen name, known on the TikTok app. However, his real name is Burak Özdemir, and he's a Turkish chef who became famous for his cooking videos on the platform. He prepares Turkish recipes as he smiles away to the camera. He's also known for his giant portions, creating huge amounts of food at once.
9. Will Smith – 74.2M followers
The huge well-known, Oscar-award winner Will Smith is performing well on more than just the big screen it seems. He's performing well on smartphone screens too. From visual effects, to meal preparations, Will Smith is seeing great success on TikTok. Some may say he had an unfair advantage already being famous, but many others don't have his number of followers.
10. Dwayne "The Rock" Johnson – 73.5M followers
Just like Will Smith, The Rock is no stranger to fame. After a career in wrestling, he moved onto acting and has been a huge household name for many years. It's no wonder he captured an audience. However, one of this size is still a huge achievement, fame or no fame. It seems a lot of creators use his face to create memes from.
This is a list of the top 10 TikTok stars as 2023 draws nearer to a close. Perhaps some of these names will still be battling it out next year. Or, it could be, that in 2024 we see new names hitting the top 10. This year alone the creators within the top 10 have moved around the leader board, with some overtaking others as their followers soar.