Former Twitter employees Sarah Oh and Gabor Cselle try to take down Twitter by creating a replica social media platform – T2. Here's what we know so far.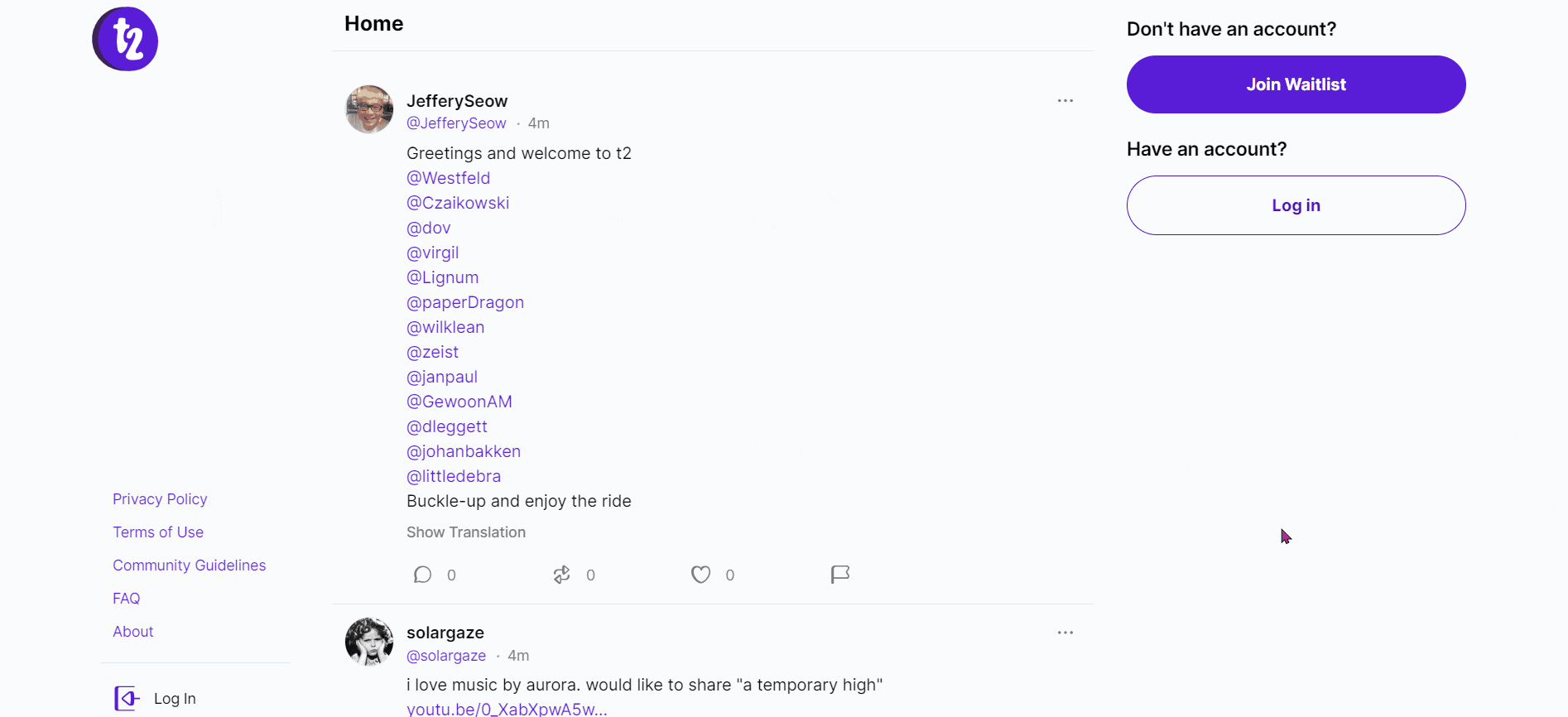 Will the new social website leave Elon Musk so heartbroken, he won't know what to say… he's never felt this way? Yes, we will be referencing the T2 song heartbroken throughout this article, so buckle up… you're in for a bumpy ride.
T2, not yet confirmed as the official name as it's still open to change. At the moment however, the name almost gives an extra dig at Elon Musk. Not only have his ex employees taken his product and made their own, but they've almost taken the name for version two.
The social media platform is still in its very early days. After the changes that came to Twitter when Elon Musk came about many have tried to design a platform that can fill the space if Twitter goes down like a sinking ship.
However, no one expected ex Twitter employees to create something and be so obvious about where their ideas came from. T2 looks similar to that of Twitter, and there is a character limit of 280 with every post. However, this may expand over time.
Cselle who helped design the platform has said there is a desire to keep T2 as similar to Twitter as possible. As mentioned, the mirroring of the platform isn't subtle by any means. While in its early days, monitoring what's posted will be much easier.
Therefore, T2 will have both human and AI reviews of all posts uploaded. The platform was launched on the 25th April 2023, but for now, it is invite only. You can request to be added to the waiting list, but you cannot sign yourself up just yet.
Currently, there are around 1,000 users who are able to invite friends. Each user can invite up to 5 other people which is how the platform is currently expanding. Over time, we imagine people can sign up on their own.
To be verified on T2, users are charged $5. This is similar to Twitter, however the Twitter Blue paid verification service is a regular payment. Whereas, for T2, it is a one-off payment. Once launched to everyone, it will be interesting to see if it takes off.