When it comes to lesson planning, we understand it can be a nightmare. There are so many resources out there but are they the right age group, and are they easily accessible? Many teachers create their own to share with others, but where do you store all the files?
We can help with that. Have you ever considered creating one URL that houses all of your teaching resources by age, school year, subject, hobby or interest? If not, you should keep reading. We offer a free marketing tool called Pay Links. With our tool, you can attach any file you like and share it with others under a customised URL.
As a teacher, you could use our Pay Links service by creating a new link for each of the years you teach. Within each link, you can add all files relating to that year. These files might contain resources and worksheets which other teachers could benefit from. So, why not make something from your creations?
If you've spent hours creating worksheets that are fun and engaging, why not sell them? Other schools can purchase them from you and use them within their lessons. It's the perfect way to store your content, while also earning extra money. Once a fellow teacher has purchased your learning recourses, they're theirs to keep.
They'll be able to download your content and start using it straight away. As it's digital content and not a physical item, you don't need to worry about the delivery. It's the perfect way to get your resources shared across schools worldwide. The more you create, the more you can earn. You get to set your own pricing.
How to create a Pay Link for teaching resources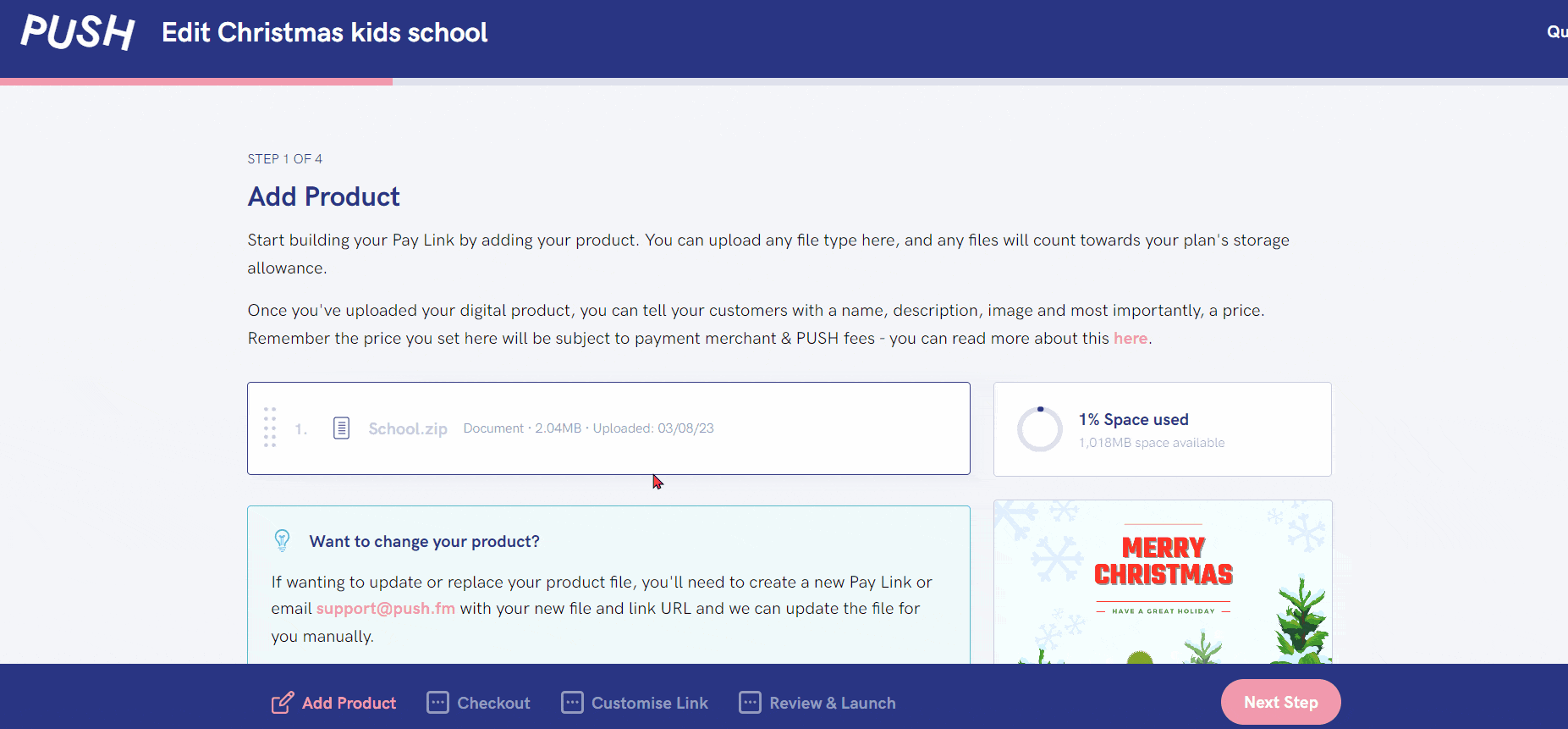 Firstly, if you haven't already, you'll need to sign up to PUSH.fm. From there, head over to the pink Create New Link icon in the top-left corner. From the drop-down menu, choose Pay Link. You'll need to input your file first. This is the file that those purchasing your content will be able to access. It will download once they have paid for the item.
You can only upload one file, so for multiple projects, we'd suggest zipping your folders. Once zipped, you can attach the zip file which others will download and have access to all contents within. You will then be required to enter a Pay Link title, add a description, attach a Feature Image and also set your price.
If you have upgraded your PUSH account, you can add a Custom Background too. Next, you need to choose which payment methods you accept. Please note, they may occur different processing costs when it comes to receiving your payments. Once your Pay Link looks good, you can publish it and start sharing it with other teachers.
Free teacher marketing resources
Pay Links are free to create. They won't cost you as a teacher anything. Instead, they'll make you money. If you've already created the worksheets, you might as well sell your content. Pay Links make the perfect tool because they are simply a money earner with little to no effort from the person creating them.
Below you will find the fees included:

While our Pay Links are free to create, we do take a small cut of any earnings. There are fees involved with Pay Links, including conversion fees and payout fees from bank payments and PayPal. However, unlike competitors, you won't pay anything until you have earned. You also won't have to pay out of your own money, it will be taken as a small cut.
Competitors of ours charge higher rates to create Pay Links. By keeping our cut lower, it means you get more out of it. If you're a teacher considering uploading a lot of material, consider how you'll use our unlimited links to your advantage. What different links can you create, and what will your price points be?