Moises is an AI music app that allows music creators to separate their tracks into stems, picking their music apart without altering each stem. After raising $10.25M, they have now reached 30M registered users.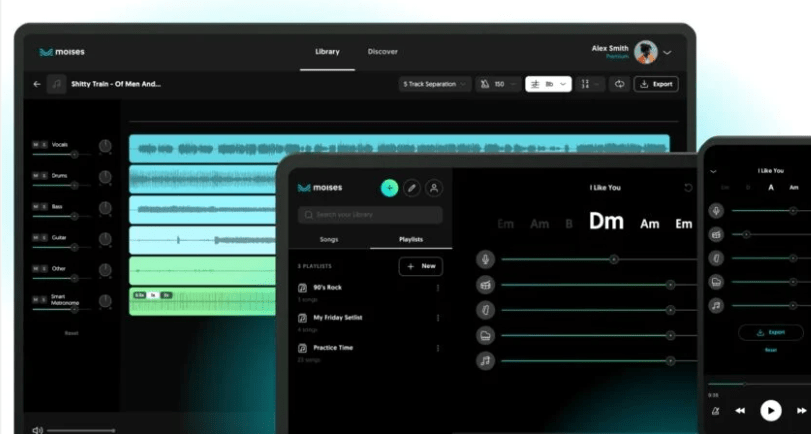 The AI music making app is growing rapidly. After raising $10.25 million from investors, it has reached a milestone of 30 million users across its platform. It first started raising funds through Kickstart, and has since had investors from Brazil and the US.
Musicians can separate their personal tracks and cut them into stems of vocals, or instruments. They're then able to shift tempos or the pitch without changing other elements of the music. It allows them to master various versions of their audio and add final pieces to their work.
These AI tools have been described by the company as "building blocks that complement nearly every phase of the creative process, from practising to remixing to readying a recorded track for release". Their aim is to support musicians creativity.
As the company has 30 million registered users, they believe they are one of the few AI companies that have enough technology to support this type of platform. It's clear so far that they don't struggle to attract the right people to their platform.
What are your thoughts? Have you tried it yet? It seems a bit of fun for musicians even if nothing else. Play around with your tracks and see what new vibe you can create from changing up the sounds within. They're opening new doors for creativity.
It could be exactly what your track needs. If you're looking for something different but can't figure out what – why not give it a go? It could change up your music and help you find the right sounds for you. With 30 million users, they must be worth a try.