Instagram have announced they're launching a broadcast feature called Channels. This feature allows creators to share messages public messages and engage easily with their followers.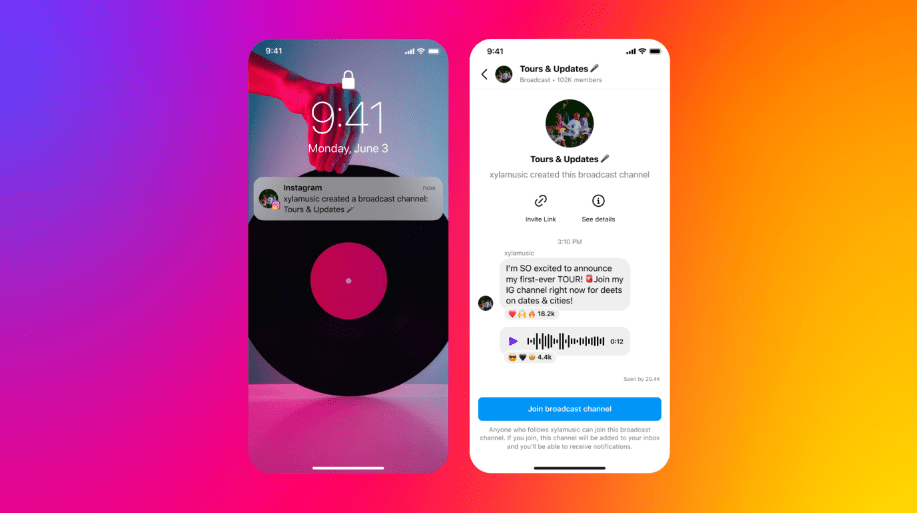 Mark Zuckerberg, CEO of Instagram has announced a new feature for the platform. Now, creators will be able to broadcast to their followers through a chat feature. This feature is called Channels, and will let creatives share public or one-to-one posts. Allowing them to communicate and engage more efficiently with their audience. Not only can you send messages, but also images, polls and reactions.
The new feature has been sent across to various creators in the US, those chosen by Instagram. The platform is aiming to roll the feature out across more accounts within the next few months. Channels can be used to broadcast messages which will help their followers stay updated. Only followers that have been given permission by the creator will be able to join in with polls. Also, the creator themselves will be the only one who can broadcast within a channel.
Channels will expand
Over time, Instagram plan to add further features to Channels. Their aim is to bring various creative communities together. It's a fun and easy way for creators to update their followers within the app. Rather than having to share a story with their news, they can broadcast a message instead. It seems Meta might follow the same path. Starting with Instagram, Channels might head over to Messenger and Facebook.
Creators will be given access to Channels. From there, they can create their own from their inbox. When they send their first message, their followers will be given a notification to join their channel. This is a one-time message. As soon as the creator's channel is live, they can add stickers into their Instagram stories. There will be a specific join channel sticker that creatives can place within their story. They'll even be able to pin their channel to their profile eventually.
Anyone can view content from various broadcasts, but only those who are part of the Channel will be notified when the creator has posted. All broadcasts must adhere to Instagram's guidelines. These broadcasts can be reported by channel members if content is shared that is deemed to go against guidelines for the platform. The idea is followers can have a better chat experience, and feel closer to the creators. What are your thoughts? Is it needed? Will it make the Instagram experience better?