Early in 2022, Instagram brought in a feature that allows users to create Reels directly from their story highlights. This means content creators can use their work for multiple purposes.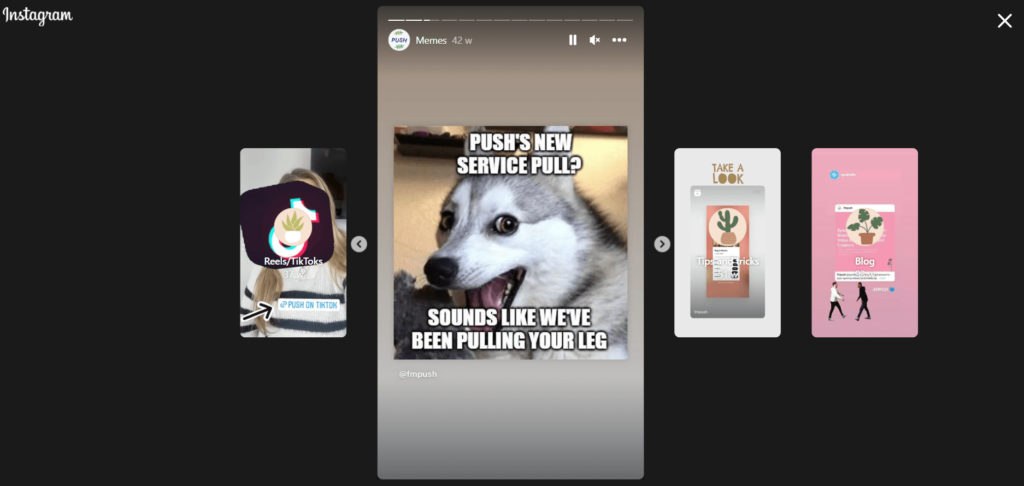 Instagram introduced a new feature in 2022 that allows content creators to repurpose their work. Reels can easily be created through what you post to your story. Meaning, your content can reach more people and be seen in two different formats.
In just seconds you can take your Instagram highlights and turn them into a video for your account. When creating these Reels, you can still edit them in the same way you would any other video content on Instagram.
You're able to add in filters, audio, remove clips and edit clips. These features allow you to essentially recreate your story content. You can change and edit them in a way that makes them appear as a whole new video.
It allows you to save so much time. If you've already created an engaging story, then why not transform it into a captivating Reel? Instagram will do the hard work for you, by syncing your sound with the clips involved.
How to turn your Instagram story highlights into Instagram Reels
First, you need to choose the highlight you want to turn into a Reel. From here, you'll see the three dots on the right-hand side. Click on it and you will be presented with various options. One being Convert to Reel.
This is where you'll be presented with various options, in the same way you would if you were creating a Reel from scratch. Now is the time to add in any audio if you wish, or add filters, images and text.
You can rearrange clips, or cut them down depending on how you want them to appear within your Reel. Remove any unwanted clips or add in any extras from your camera roll. Once you've finished editing your clips, select Done.
There are options to add GIFs, or you can use the draw tool across your video. An important note to add is, you can also add captions during this stage. Meaning, now is a great time to add extra explanations to describe your video.
Head to the next stage where you can add a caption, cover photo, location, hashtags and check out any of the advanced settings. When you're ready, you can publish your video. It won't take long to upload and will instantly be visible to everyone on your page.