Remember the days of singing along to those classic songs with your friends? Belting out your favourites through a microphone with the lyrics on screen? Well, those days aren't over. Apple Music Sing is a brand-new engaging sing-along experience.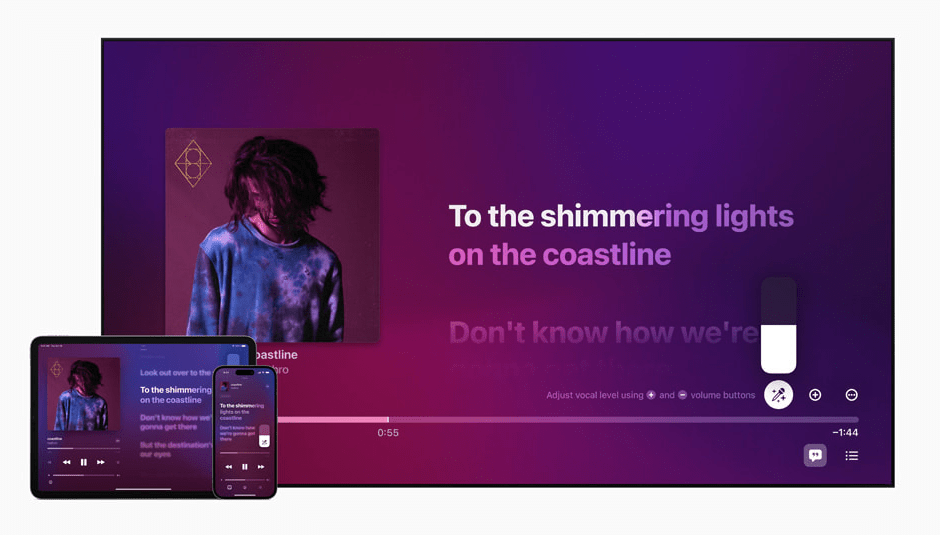 Apple Music Sing is a new feature that allows users to sing along to their favourite songs with the lyrics on screen. You're able to adjust the vocals to suit you. Duet, or perform solo. There are no limitations as to how you can perform. With real-time lyrics appearing on screen, anyone can have a go.
Take the lead, or perform from the back. Apple are forever expanding their catalogue of songs, so there really will be something for everyone. Whether you want to try one of your favourite songs, or try something new – get yourself involved and have some fun. Apple Music are adding this feature for all of their subscribers worldwide.
It can be played on an iPhone, iPad and also the new Apple TV 4K. So, if you want to get together with friends and have a big party, you can stream the lyrics on the big screen. Already Apple Music have seen popularity with their lyrics features. So, adding a sing along option will be sure to perform well.
Engage with friends and have fun while messing around singing to your favourite tracks. It takes the need of a stressful set-up away. No longer do you need to load up the karaoke machine. Instead, you can just load Apple Music and you're good to go. It makes it far more accessible for everyone involved.
More than 50 dedicated companion playlists have been made by Apple themselves. These playlists feature songs that can be duetted or sang solo. There are many anthems and popular songs within the playlists. All have been fully optimised for Apple Music Sing. All Apple Music subscribers will be able to access it now.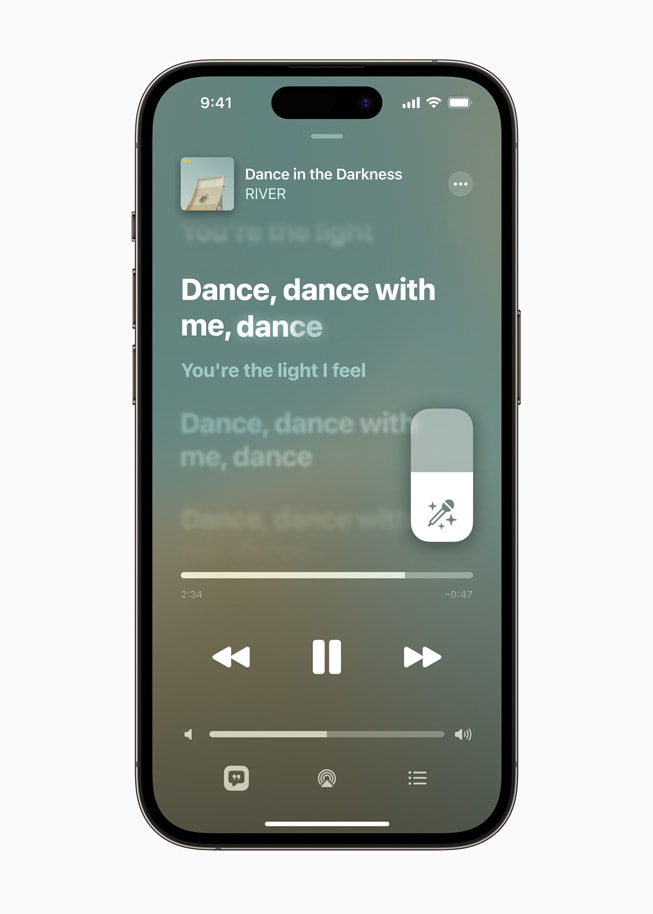 Apple Music Sing includes:
Adjustable vocals: Users now have control over a song's vocal levels. They can decide whether to sing with the original artist vocals, take the lead, or mix it up on millions of songs in the Apple Music catalogue.
Real-time lyrics: Users can sing along to their favourite songs with animated lyrics that dance to the rhythm of the vocals. 
Background vocals: Vocal lines sung simultaneously can animate independently from the main vocals to make it easier for users to follow.
Duet view: Multiple vocalists show on opposite sides of the screen to make duets or multi-singer tracks easy to sing along to. 
Please note: The above information was collected from Apple Music Newsroom.