Amazon are catching up. They've now added a shoppable feed to their app. Meaning, just like TikTok users, those on Amazon will now be able to buy as they scroll. Amazon users will see photos and videos of in-app purchases they can make.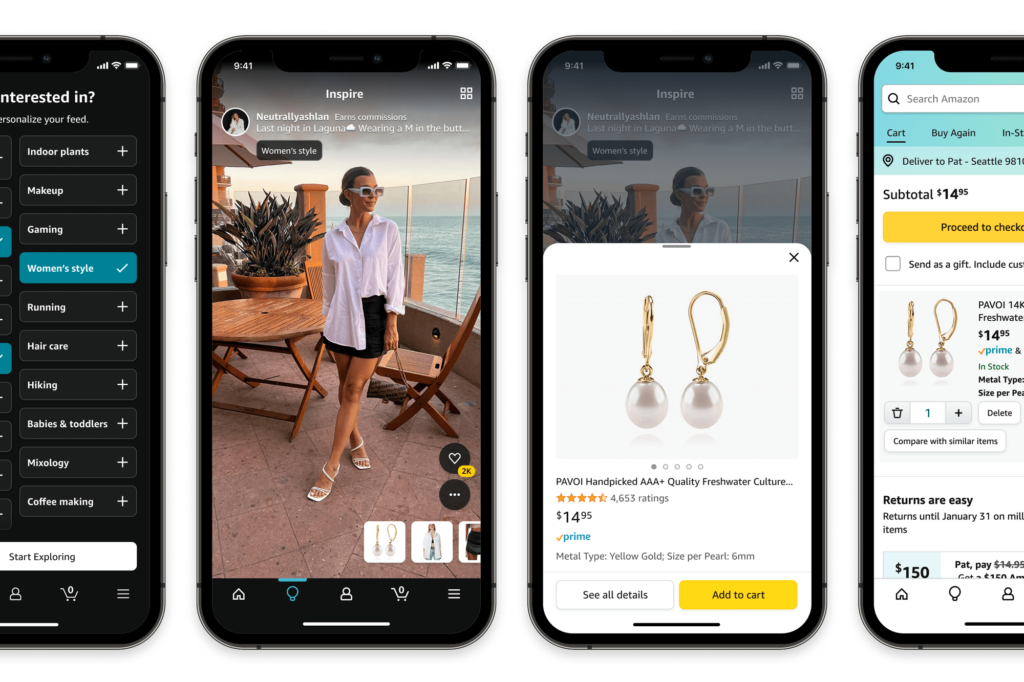 Amazon is the latest of the bunch to take inspiration from TikTok. As the video sharing app soared in popularity, many of their competitors decided to take on their ideas and try them out on their own platform. Instagram Reels took inspiration from TikTok, as did YouTube Shorts. When one platform grows, the rest follow their lead.
Now though, Amazon have found a way to be inspired. Soon Amazon users will see photos and videos of items that can be purchased. These images and videos will be seen in app as the user scrolls through. It will act as another way for Amazon to sell products to people using their app. If something catches your eye, perhaps you'll be more likely to purchase it if it's easy and convenient.
The new feed is called Inspire. It does exactly what the name suggests. It inspires people using the app to buy. Consumers are more likely to buy when it's so easy to do so. Rather than searching for items, having them suggested to you as things you might want or need often convinces people to buy them.
If the suggestions are based upon your search history and recent purchases then they become valued, rather than having adverts pop up that are of no interest to you. Inspire will be visible as a lightbulb icon within the Amazon app. US users will be able to see it first. Then it's likely to be rolled out to the rest of the world shortly after.
Influencers have been recruited by Amazon. They're looking for as many people as possible to promote it ahead of its global launch. This will help ensure it hits the right market from the very beginning. Within the Inspire section, users can choose from categories like pets, skincare and interior design. Rather than viewing images and searching for the product, they can simply buy through the photos.