Merry Christmas! It's finally here. With Christmas here lots of creators have been working hard to get their festive pieces out in time for the big day. With PUSH, you can access free Smart Links, Pre-saves and Reward Links. Therefore, you can prepare for any holiday!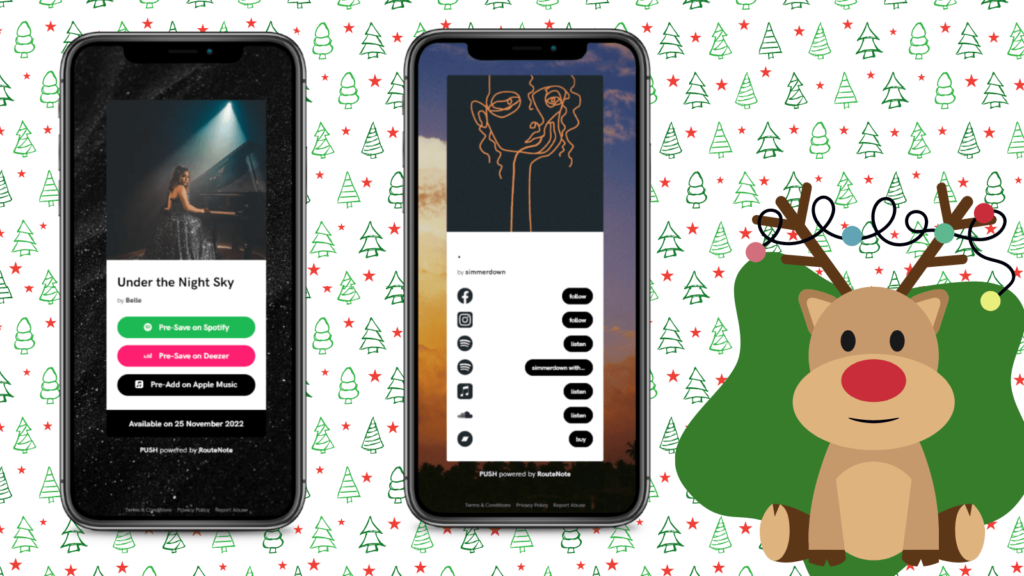 Since it's Christmas, we thought what better way to celebrate than by sharing your links! Many of you have created Christmas themed content. Either songs relating to the festive period, or even just redesigning your Bio Links to fit the theme. We thought we'd share them below, so you can check each of the others work out. Perhaps even inspire your next Christmas project!
With PUSH, it's completely free to create various marketing links. You can make a Pre-save, Smart Link or Reward Link at no cost. Adding in links is unlimited. You can have as many stores as required. You're also able to customise your URL, artwork and add a description if you wish. Therefore, you can make your Christmas links as festive as you like. If you haven't created one this year, take a look for the future!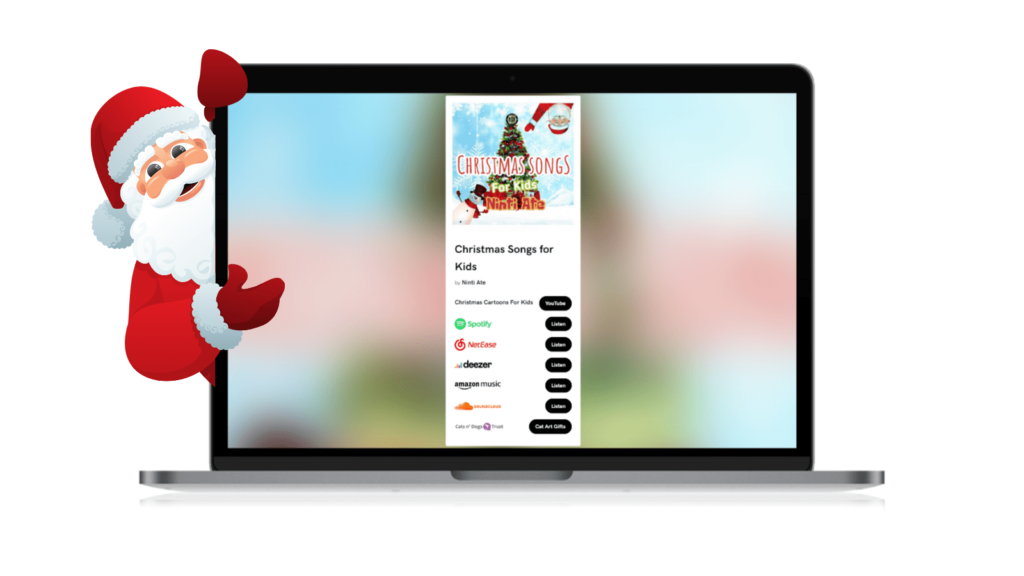 Here, you'll see a Fan Link created by Ninti Ate. The title is Christmas Songs for Kids. All songs are relating to Christmas and therefore children are able to listen to them and join in the festive fun.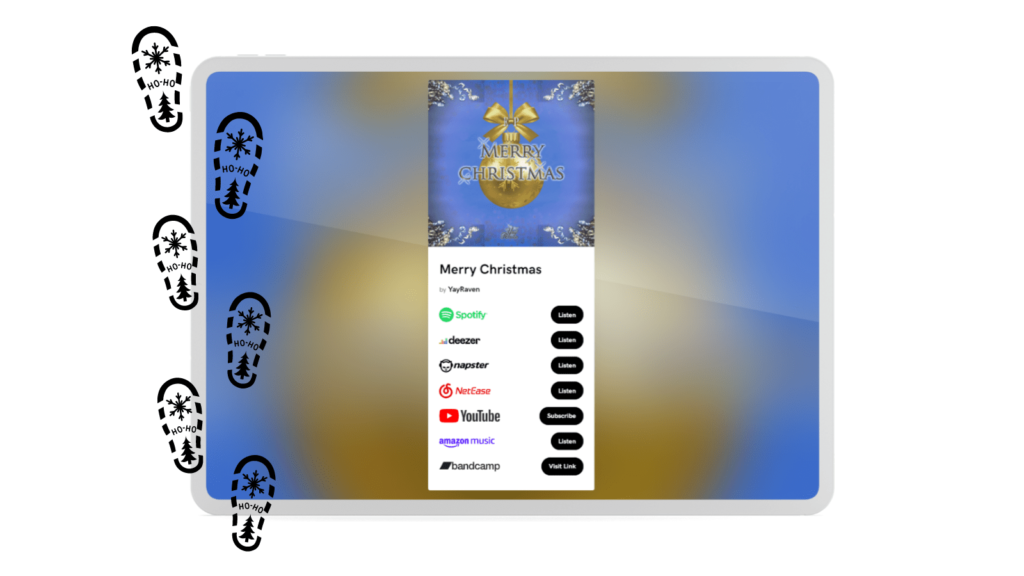 Another Fan Link, but this time not with the child theme. This Fan Link by the artist YayRaven has multiple streaming platforms accessible. The background is a blurred version of their featured photo, and it works really well together.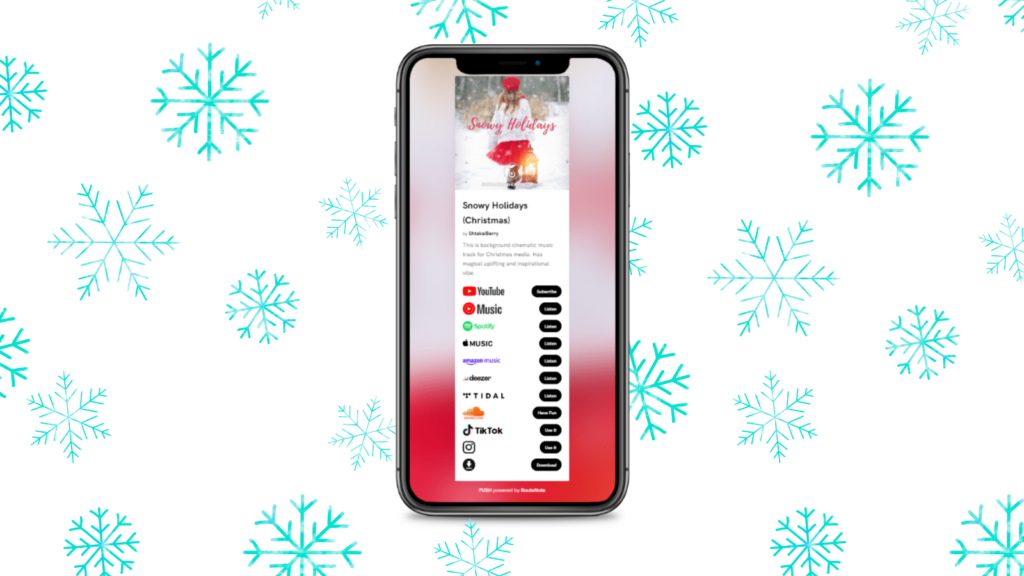 This Fan Link has a lot of URLs within it. Both music stores and also extra options. There is a link to download the song. Also, a link to TikTok and Instagram, so you can follow the artist on their social platforms. They've also added a description to let their audience know a little more information about the music.
Here's an example of a Pre-save. This is for a piano cover of Fairytale of New York. You can see there are three stores to choose from; Spotify, Deezer and Apple Music. They've even included a description to let you know a bit more about the cover.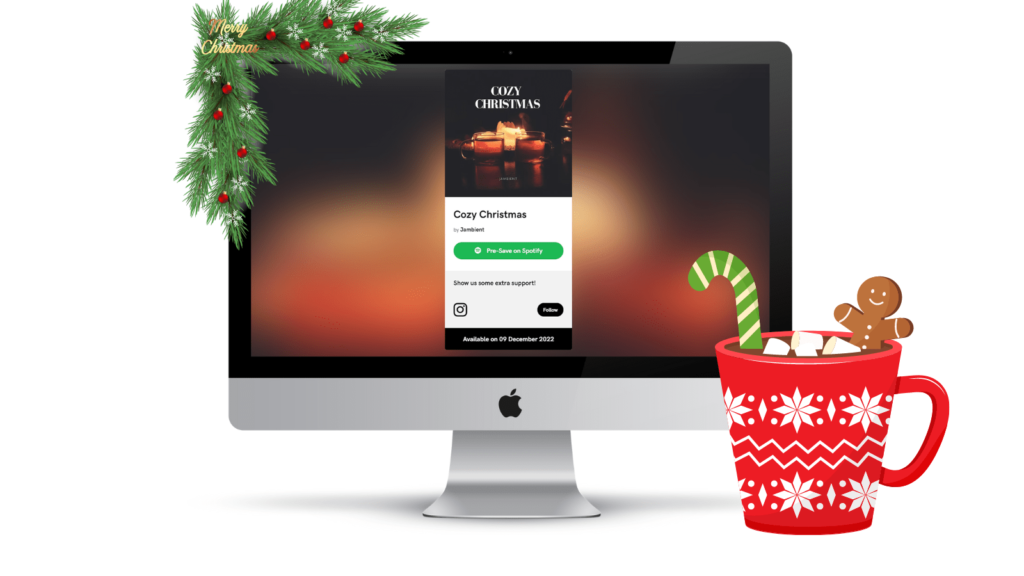 Cosy Christmas is a Pre-save example that looks warm and cosy. The name really fits with the selected feature image. They've also added a link at the bottom to their Instagram. So, if you like the artist and their work, you can follow their social account to see more.
Here are just a few of the many Christmas themed links we have hosted at PUSH. We love seeing themed content, for any holiday. They make the festive period that much more fun. You can even add customised logos to your links. Make them Christmas themed. Why not click on a snowman icon instead of the Instagram logo throughout the festive period?
Have some fun with your links. They don't always need to be serious. Of course, it depends on your link type, but often there is so much room to play around with ideas and create something unique. Think, why should people click on my link? What can I offer? If you step into the creation process with that in mind, you'll likely make some really engaging landing pages.