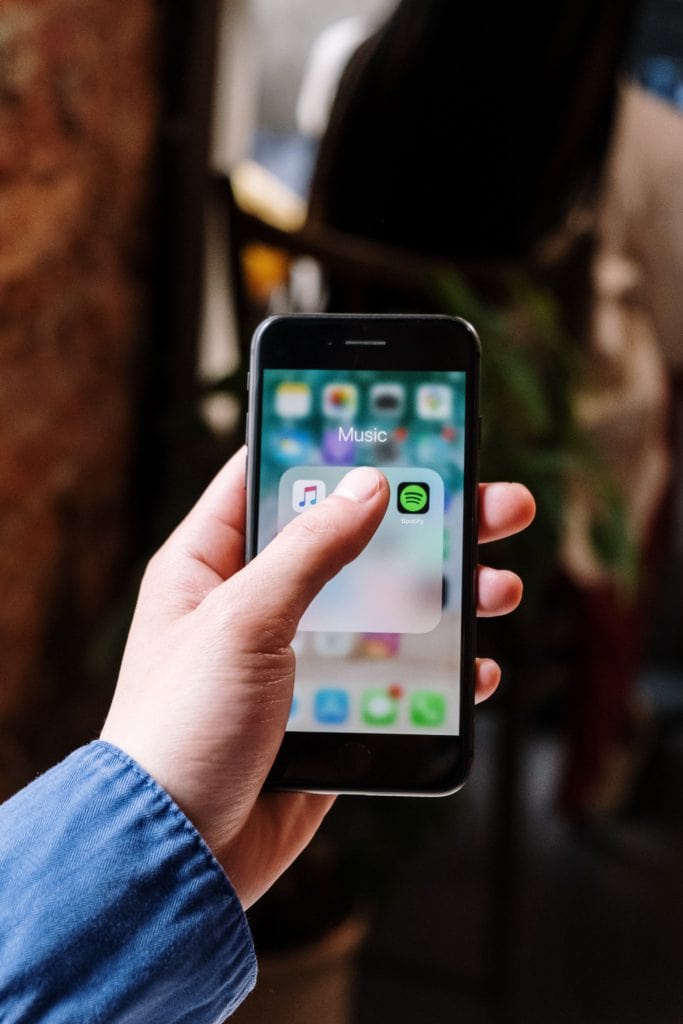 With so many music distributors offering to get your music online, it can be daunting choosing just one. However, it's worth taking the time choosing the one that's right for you and your needs.
There's no point signing up to the first music distributor you see as it's likely they won't give you the best deal for your music and requirements. If you're an artist that only releases an album once every 5 years, you'll be wasting money if you're paying for a costly subscription that gives you unlimited uploads.
In this guide we'll tell you how to evaluate your distribution needs so you can choose the best distributor for you.
💲 Cost
One of the most obvious factors when choose a distributor will be cost. Most distribution will fall into 3 categories:
💸 Free Distribution – companies such as RouteNote offer a free service and you keep 85% of your royalties (they take a 15% cut).
🎳 Pay per release – most distributors will charge a set amount per release depending if it's a single, EP or album. Keep your eyes out for any reoccurring yearly fees too as these are quite common.
🔃 Subscription-based – some companies will charge a set amount per year for you upload unlimited numbers of releases. But be warned, these companies will often had hidden extras.
👁 It's always worth researching if there are any hidden fees that might catch you off guard; Content ID stores such as YouTube commonly have extra fees attached to them.
🕘 Distribution time
Something you may not have thought about is how much time it takes for your distributor to moderate your release and send it to stores. Some stores offer your release to be distributed to stores in a matter of days, whereas some can advertise a couple of weeks wait.
🏃‍♂️ If you're an artist that finishes a project and wants it online ASAP then you might want to consider distributors with quick turnaround times. However, if you're a musician that plans your releases well in advance, turnaround time won't matter too much for you.
🎤 Covers?
Are you likely to want to upload any covers to a distributor? If so it's worth researching their rules and guidelines surrounding this as they differ from company to company.
For example, CD Baby and Tunecore both require you to purchase a license to distribute your cover song through their service. However, RouteNote offer you to distribute cover songs to a handful of specific stores (such as Spotify & Deezer) worldwide, without any extra costs or licenses.
💳 Payment forms
It might be a very minor factor to consider but make sure your chosen distributor can offer you your chosen form of payment. You don't want to get caught out and find out you can't pay after spending an hour uploading your release.
🏪 Stores
A major question you should be asking is "Which stores do they distribute to?". You might think that distributing your music to Spotify, Apple Music and Deezer is enough, but you're severely limiting your music's accessibility.
🗾 Take your time looking at where your audience is based geographically and which streaming/download stores they use. Make sure your chosen distributor can send your release to these stores and stores within those geographical areas.
📞 Customer support
It might not seem like a concern now but customer support is always an important consideration. Choosing a distributor who offer phone support, such as RouteNote, means less countless emails back and forward.
At the very minimum make sure they offer a quick email turnaround time or at the very least a ticket feature on their website.
📊 Stats & analytics
Once you've distributed your release you'll (hopefully) be able to access statistics showing how your release(s) has done. Some distributors offer more extensive analytics than others, and different waiting times for these analytics too. Ask yourself which statistics are key to your marketing plan and ensure your chosen distributor's offering line up with these.
🏧 Pay out
There's a large variety in the way each distributor pays out earnings. Make sure you are aware of the following:
🧗‍♀️ Pay threshold – most distributors will only pay out once you have hit a certain royalty threshold. These thresholds can also differ depending on how you're being paid too.
👛 Transaction fees – there can be fees associated with pay outs too. So just because you don't have a threshold to hit doesn't mean you won't be charged extra.
⌚ Pay out frequency – does the distributor pay out monthly? Quarterly? Yearly? If you're a fledgling musician this might not seem applicable yet but it's worth keeping in mind.
🎟 Extra features
Do they offer any extras? There are a whole bunch of extra features that distributors offer either as standard, or charge a bit extra for. These include:
Pitching opportunities
Sync opportunities
Split splits
Fan Links
Pre-save campaigns
Referral programmes
SoundCloud monetisation
Label consideration
Publishing royalty collection
In-house blogs
Account Management Services
Guides, tips & tricks and more.
---
There are a handful of other factors you should consider when choosing a distributor. However we feel these are the most important and the best to get started with.
Ari's Take has a super helpful digital distribution comparison which includes answers to some of the factors we have discussed in this article.