A brand-new app Zen is currently in the works. The music app Deezer are planning to launch a wellbeing platform. Currently, being tested – if all goes well, we should see this become available in 2023.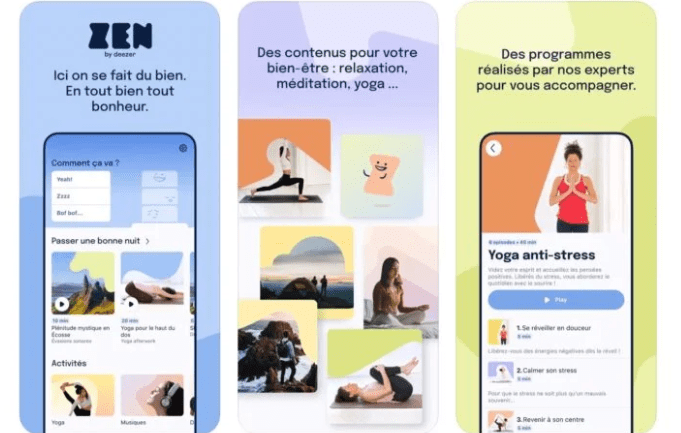 Deezer have recently released their earnings report. It shows a huge loss of 300,000 subscribers within the first half of the year. A total of a 2.9% YoY drop. Going from 9.7 million to 9.4 million subscribers. It seems the French subscriber base has risen by 10.7% but this still doesn't match the rest of the world's decrease which is sitting at 18%.
Despite the decline overall, Deezer's sales overall have increased. They've grown by 9.9% YoY. So, it suggests they don't currently need to be too concerned by the dip in their subscriptions. Deezer have said that the company has "made progress is multiple areas" which would suggest they aren't worried by the decline in subscribers.
This lack of concern may be due to their new adventure. They plan to launch a wellbeing app called Zen. This is due to hit app stores in 2023 and Deezer are confident this will bring in high profits. The idea behind the app does still relate to music loosely. There will be a music section, allowing users to access calming and meditation music.
Alongside this, there will be breathing exercises and guided yoga available within the app. Currently, it's only accessible for iOS users in Belgium. Over time, Android users should be able to download it, and then it seems they will open it up to the rest of the world. Right now, only a select few users can trial it. This is until its real launch in 2023.
The app is said to include a Mood Selector feature. This will allow users to inform the app how they're feeling. From there, the app can suggest music and content that matches your mood. The aim is to improve positivity and an overall healthy state of mind. Hopefully by having technology match your mood, users will be able to increase their low feelings.
Is there room for Zen you could argue? With apps like Calm and Headspace already dominating this field? These apps soared during the height of the pandemic where people were locked inside. Since restrictions have relaxed worldwide, it seems these apps have seen a decrease in popularity. So, is Zen needed right now?