With the thousands of photo editing apps on the market, how do you pick? Sure, you can go off reviews, but scrolling down the app store, we quickly realised just how many have high reviews. So, where do you start? We've picked a bunch and we're going to review them to give you our honest opinions.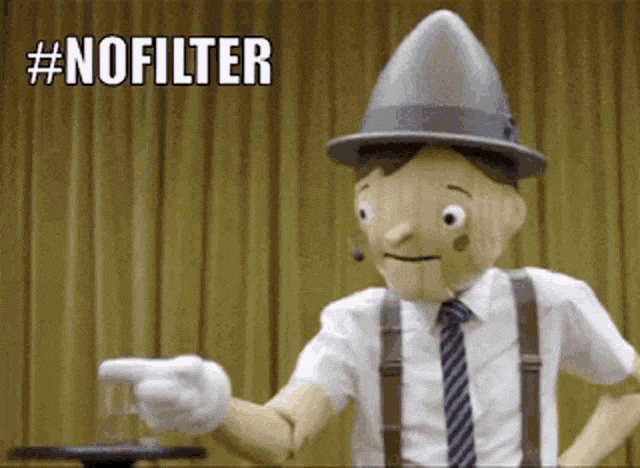 Adobe Lightroom: Photo Editor
Star rating out of 5 – 4.7
Right, let's start with the big shots, Adobe. That's not our way of digging at them, actually we really respect them as a company and think their products are great. They have a fantastic name for themselves, although sometimes can be considered a little pricey. Especially for complete newbies. They're thought of as a more professional level. Despite being easy to grow with, for the money, you'd normally want to know what you're doing.
However, we're not here to discuss Adobe as a company. Instead, we're talking about their Lightroom Photo Editor app. It can be found on Apple's app store as it is only available for iPhones, iPads and Apple TV. This seems a bit of a shame because they've just wiped out any Android users completely. Their features are extensive. They provide a large amount of auto filters and fixes which is great for those starting out in the photo editing world. It might help them discover what they want their images to look like, and they can then work back to figure out the steps they'd take on their own. Or, alternatively, if someone just needs a quick fix, this could be handy.
Pros
Guided lessons available – teaching users how to get the most out of their images and how various tools work.
Ability to save presets – if you've discovered a filter or edit you love, save it for future images.
Advanced capture modes – ability to shoot in RAW and HDR like a professional.
Huge amount of editing tools – healing brush, masking, curves, contrast etc.
Connects to cloud storage – meaning you can always pick up where you left off.
Free and paid version – options to upgrade if wanted.
Cons
Not a quick editing app – it will take a bit of time, even using presets to get your image looking right.
Fairly advanced – leading on from above, it's for more avid photo editors rather than those who snap, throw a filter on and upload to social media.
Premium required for many tools – to access things like the healing brush, you will need to pay to upgrade.
Better on a computer – the app is a smaller version of the desktop software, it seems to be better on the computer than it will ever be on a mobile.
Our verdict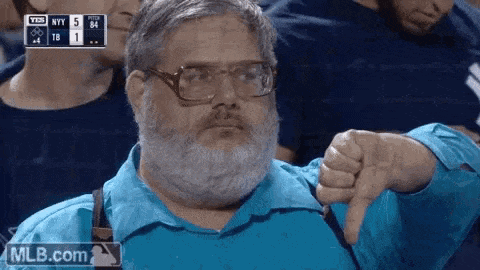 MISS
It's good, but it's not the best app out there. If you're wanting something highly professional then go for it. However, we'd argue there are better apps on the market without the Adobe name behind them. It can be a bit fiddly to try and achieve certain effects and features while on a mobile. Perhaps if you're an Adobe fan, stick to using it on the computer. Otherwise, it gets pretty frustrating. The app crashed on us a few times while attempting to edit too. Meaning we lost our progress. It seems like this is a bug they'll be working on fixing, however, it's a no from us this time.
Lightleap by Lightricks
Star rating out of 5 – 4.7
Now, we're moving onto an app called Lightleap. This is part of a collection by the company Lightricks and is included within their Creativity Kit along with other apps. If you enjoy this one or one of their other apps, it might be worth looking into their kit to see what other tools they have available. This is accessible on both the iPhone and iPad, so again it's an Apple only deal. Originally it was known as Quickshot, so if you've tried that app before, this is the new and improved version.
Lightleap have a huge amount of features and options within their app. Their idea is to make the editing process as simple as possible, so they've tried to ensure minimal work is needed on the user's end. They have both a paid and premium version, so you can try before you buy. With endless filters and editing options, it seems you can turn even the most mundane of images into something worth looking at. Have they taken on too much by creating an entire kit designed around photo editing? Is it possible it's just an extra way of them making money? Or, do they all have their own unique selling points?
Pros
Change the sky/weather – we've all taken photos that should look great, but they're ruined by the grey, miserable sky so being able to change this is a plus.
Huge amount of filter options – editing your photos can sometimes be as simple as applying a filter.
Easy to navigate – finding your way around the app is pretty easy.
Advanced tools – healing and smudging tools, allowing you to easily remove objects and people from images.
Free and premium – both a free version to get you started and a paid version if you require more.
Cons
Most of the filters require payment – it's hard to edit an image without paying to upgrade for various filters.
Object removal isn't always smooth – sometimes it can be a bit tricky to remove an object with the tools because it's slow and clunky.
Reviews suggest Quickshot was better – after changing the app it seems they have lost aspects of the original that were favoured.
Our verdict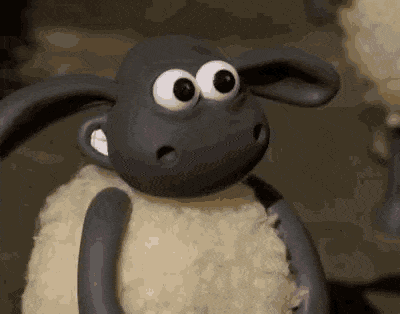 HIT
We like this app and definitely give it a thumbs up. Sure, it's got teething issues and areas that could be better like all apps out there. However, overall we find it easy to use and appealing. The premium option is good value for money, so if you do decide to upgrade, you won't be spending a fortune. The sky feature was a personal favourite of ours because it's so easy to change your whole image by just adding a blue sky into the picture. We'd use this app again, and we think it's brilliant for beginners to get started and then progress through it.
AirBrush – Best Photo Editor
Star rating out of 5 – 4.8
With the highest rating so far, we're hoping AirBrush turns out to be an app we can get behind. Found within the photo editing section, it calls itself the best photo editor, so it has quite a lot to live up to. Again this app has both a free version and a paid plan. We presume the paid plan will offer more in-depth editing options and filters. It can be used on iPhones and iPads just like the other apps we have reviewed so far.
They seem to have quite a lot of options to change your selfies up and make them perfect for social media purposes. Perhaps these options are easy to use. It does seem like a lot of beginners are favouring the app, so hopefully it is something you can grow with and expand using the tools provided. Their paid plan can be either paid for monthly or annually, so you can choose how you want to split the costs.
Pros
Regular new filters – they add new filters on a regular basis meaning there's always something new to try.
Control over light settings – brighten and darken images easily with little to no effort.
Free and paid version – the free version allows you to do quite a lot of things, meaning you don't necessarily have to upgrade.
Airbrush images – the clue is in the name, make photos of people look airbrushed and magazine ready.
Cons
Mainly for selfies – it works best for images of people rather than places and objects.
Features aren't app specific – you could find all of these features on another app similar.
Premium cost – the premium version is fairly costly compared to competitors.
Quickly becomes limiting – with it only really being for selfies, and having certain features only available on the paid version, soon you could run out of ways to transform images.
Our verdict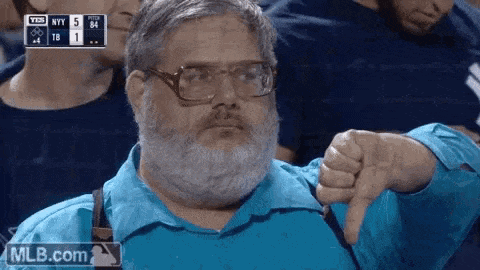 MISS
It's not an app we would recommend. If you're only interested in editing selfies, then sure, it has a lot to offer you. However, if you're someone who wants one app does all, this isn't the case with AirBrush. You're limited with what you can change. A landscape or object image isn't going to need smoothing and flaws removing as such. The filter options are good, but if that's all you're paying for, it seems you could get a better option elsewhere.
Picsart Photo & Video Editor
Star rating out of 5 – 4.6
Picsart is a bit wilder than the rest. It's bright and vibrant and offers various tools and features to make your images pop. It claims it's designed for iPads, however it is also compatible with iPhones. Perhaps this will make it trickier to use on a smaller screen. Hopefully it has been adapted to both devices equally. This can also be downloaded on a Mac. It seems all Apple products have been covered.
It combines both photo and video editing into one app. If this is an app you can gel with, then it could be a one app does all type of deal. It would save people having to switch between various apps. Everything could be stored within one. They offer collage options, so you can merge multiple images together. You can edit them and add stickers if you like. There are certain features you have to pay for, however it isn't a subscription service.
Pros
Photo and video – having both in one app is really handy and saves a lot of space on your device.
Pay to remove ads – rather than having a premium subscription service, you pay to remove adverts. If they don't bother you, then no need to pay for this.
Drawing tool – multiple brushes options means you can draw to create images.
A variety of features – add text, remove objects, change hair colours, blur backgrounds and so many more.
Cons
Bugs – crashes from time to time due to bugs which seems to be a known issue.
Multiple in-app purchases – rather than a one purchase does all, it seems extra stickers etc have to be paid for per pack.
Lots of ads – with the free version there are multiple adverts quite often.
Font selection limited – if you're looking for a wide variety of fonts, this might not be a suitable app.
Our verdict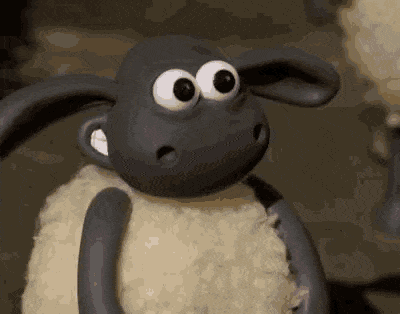 HIT
It's a yes from us. Ok, so the adverts are a little annoying, but if they cause an issue, it isn't a huge cost to remove them. For us, the sticker options aren't an issue as this isn't something we'd typically look for within a photo app. It offers a lot of selection and is great for beginners, right through to content creators as there are multiple ways to expand. Having both photo and video editing in one app is a huge bonus, which means we can overlook any issues we had with various features. Overall, it has a lot to offer and can make your images look great.