Get ahead of the game and be prepared for all the trends about to hit us in the new year. Start early and perfect your videos so that when you come around to post them, they stand out from other people's. TikTok is in its prime, so if you're not already on the platform, now could be your chance.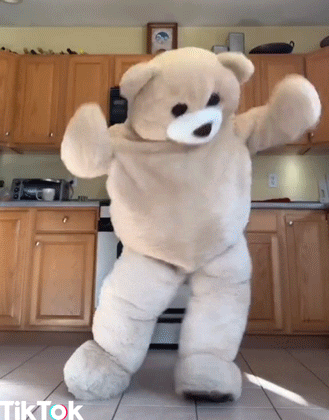 What are TikTok trends?
TikTok trends have taken over the internet. You'll see them on more sites than just TikTok itself. They can be anything from songs, dances or challenges. Some of them are dances that you wouldn't see performed in everyday life. They're dance moves that are simple to follow and some are definitely considered fairly cringy by many people. However, they still go viral with many people rushing to copy them. Once one person does it, everyone else seems to follow. They usually have a specific song attached to them, so when people recreate their own version, the track selected will be used across all of them.
Trends on this platform aren't just dance routines though. Sometimes particular questions will go around the platform and everyone will take turns to answer it in their own style. Or, a particular song will become viral, and the trend will be to place facts about yourself over the video. Even food and drink videos become trends. Remember the whipped coffee saga? Everyone started making whipped coffee and normal coffee became boring. However, now? Do people still follow this trend? Not really because it's no longer popular.
That's the things with trends, they become so popular and then disappear. If you're not involved with it during its peak, then you're going to miss out. You can't really come in and do a trend months after it's finished because that won't gain you any attention. For some creatives that's how they build their following. They create new trends and once one is starting to slow down, they bring out another. All you need is other TikTok stars repeating them, and it will soon take off as a trend of its own.
Why are TikTok trends important?
They help you grow as a creative. Whether you're making the trends or just joining in. If it's trending, then people are looking for it and watching it. This means your videos are far more likely to be seen than if you just upload random content to the platform. It will fit well with the algorithms which means your content is more likely to make it to TikTok's FYP (For You Page). If you're an artist you could add your music into the trend if it allows for it. For example if it's a trend that doesn't already have a set song, try adding your music to it instead.
It's typically what people look on TikTok for. If you go to any account that's performing well on the platform, you'll notice they join in with every trend they can. They need to stay relevant and current and not being on top of trends will prevent this from happening. Since people go looking for the latest dances or routines, you're far more likely to get spotted this way. If you want to grow your followers or expand across various social media platforms, this is the way to do it. It's arguably easier for videos on TikTok to go viral above anywhere else.
This simple dance to the song by Meghan Trainor herself is really popular at the minute. People are overlaying their own text about a situation they're passionate about. Perhaps something that others are disputing or putting them down about. That's where this trend all started, and now you'll see people using it for many situations. Seeing people change up trends and turn them into their own is part of the fun.
What trends can we expect to see in 2022?
Things are only going to continue to grow in the new year. We can expect bigger and better than we've ever had before. People continuing to bring life and fun to the app. It's an escape from every day life. You can't be mocked for the videos you upload. They're supposed to be silly and not serious. That's the point. It's possible that's why it's so popular with everyone from teenagers up. Some won't even admit they use the app. But let's face it, they'll always be found scrolling.
Dances
Dances aren't going anywhere. We'll see so many more of them once 2022 arrives. Expect ones dedicated to the new year itself. There will be dancing all round to classics and new songs. Anyone can create a little routine. The good news is you don't need to be trained in dancing to join in. They're so simple people of all ages take them on. Take a look at the hashtags #trends #viral #dancetrend, and you're bound to find many that are floating around at the minute. Your FYP will be flooded with them. Check out this one below, have you seen people you know doing it?
Before and afters
Another hugely popular trend is people showing their before and afters. With anything you could imagine. The most popular seem to be people filming themselves before a makeover and then fading into themselves with a full face of makeup and their hair done. Showing almost how powerful they become. This is a trend a lot of people have been enjoying doing. However, it doesn't just refer to physical glow ups. It could be the start of a painting and then the finished result or perhaps a house before it's been decorated vs after. They really can apply to anything which is what makes them so adaptable, and we can guarantee they'll be around for a long time.
Transitions
Seamless transitions from one clip to another are hugely popular and aren't going to be going anywhere in the new year. This is where you switch from one thing, perhaps an outfit or location and then with a click of your fingers essentially, you switch over to another. It's important you get the clipping of this perfect otherwise it will look messy. However, do it right and your videos will look really strong and well put together. You could do a transition for anything. Perhaps you're an artist and want to show how far you've come within 2021. That's easy to achieve, but remember the clipping matters.
Showing the person behind the screen
Be you, show the real you. People appreciate honesty and vulnerability. This doesn't mean airing your deepest darkest secrets. However, people like to see you're human and showing that things don't always go your way will help do this. There are endless trends where people open up about things that have gone wrong, especially throughout the previous year. It's likely we'll see a lot more TikTok trends about 2021 and what people have overcome, heading into the new year.
Getting everyone involved
From babies, to your cousins, friends, uncles, grandparents, anyone you can think of. Get them all joining in the trends or TikTok dances. Create your own dance, especially around the festive period when you all get together. People love seeing families dancing together. It makes them feel warm and adds to the idea of showing the real you. You're not just showing who you are as a person, but instead, you're showing what made you who you are. It's great for the soul.
Responding to comments
Since TikTok has brought this feature in, people have been loving it. It allows you to respond to people's comments on your previous video, with a new video. For many people, they'll either call out not very nice comments and respond to almost show the person up for being rude. Or, on a brighter note, they'll respond to pleasant comments. These responses could either be a dance and written words or many TikTok creators record a video speaking in response. This might be because they've been asked a question and want to answer it. Sometimes people will ask for comments on a video, so they can respond later on. Just like this one below, she asked people in a previous video to supply children's names, so she could rate them.
Here are just a few trends that have become so popular throughout 2021 and will continue to grow throughout next year. That's because they're so adaptable. Whether the songs chosen will change or the trend will alter slightly. These type of videos will still be spiralling around the platform. They're really easy to get involved with so for anyone looking to grow their account, it's probably best you get creating. When you see a new song or trend take off on the platform, think of how you can recreate that. Think about how you would put your own spin on it to make it stand out. Prepare ahead of 2022, so you're ready to shine!