Tidal is making changes to the way it currently operates. Previously they haven't had an option for a free subscription service, but that's now changed and there will be the chance to opt in to a free ad-based plan. They'll also be changing the way you listen to HiFi, now there will be different plans to choose from.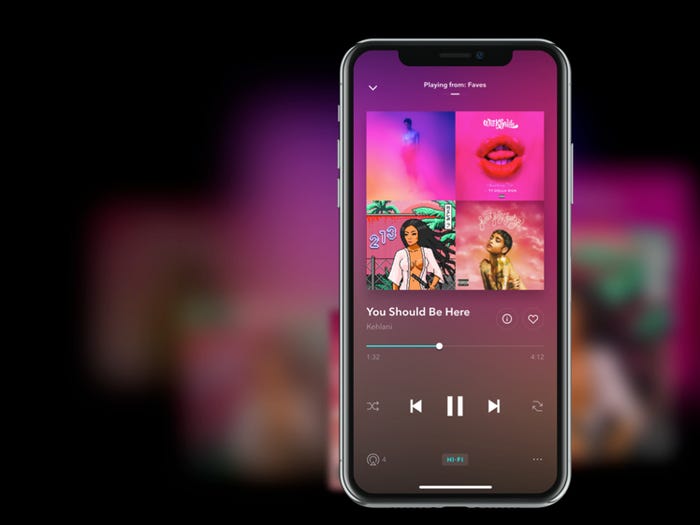 Currently exclusive to the US, Tidal have launched a free subscription service allowing users to access their library for no cost. It follows other streaming stores by offering an ad-based plan. They claim it will have limited interruptions, and you'll still be able to access their entire catalogue.
It does look possible that the quality won't be as high as they offer their paid plan users but to the average music listener this probably won't matter too much. If adverts aren't an issue, then it's unlikely a lack of expert quality will phase anyone.
The paid users are also getting an upgrade. Its standard plan will include lossless and high-resolution audio. It will be called Tidal HiFi and set at $9.99 /mo. Included will be better quality audio, up to 1411kbps and also offline capabilities to access Tidal Connect while on the go. You'll have access to daily insights, seeing what you listen to most and suggestions of other songs you might enjoy.
It comes after Apple Music and Amazon Music both started offering lossless included in their normal plan. Tidal had to compete, otherwise they'd risk losing customers. They seem to have held off for as long as possible before it became impossible for them not to match other stores. They're at a point now where their competition is so strong, they need to change things up.
There will be a third plan, however. After the free and then standard plan, they'll have a premium option. Sitting at $19.99 /mo will be Tidal HiFi Plus. Their highest quality audio will be available via this subscription. If you want to access their Master Quality Authenticated recordings, you'll need to sign up to Tidal HiFi Plus.
It seems like a huge leap in many ways. Of course, it's great that they're offering ad-based subscriptions now because not everyone can afford to pay for their service every month. However, is it too little too late? Have they already missed their market? Or, perhaps with ad-based subscriptions people don't have the same commitments and loyalties as a paid subscription, so maybe they'll be more inclined to switch over and try Tidal out.