When it comes to social media, it's important to be current and relevant. To get the most out of your accounts, you need to stay on top of trends and holiday season is a massive way to do this. The lead up to Christmas is a perfect time to get onto social media and share some festive spirit.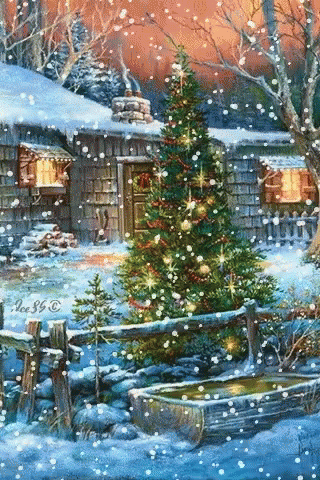 On the first day of Christmas, my favourite artist/creator/influencer gave to meeee… Ok, maybe it doesn't have a ring to it, but I tried. Why not give something back during the festive period? It could grow your social following, and it's also a lovely treat for your fanbase. We've put together 5 different ideas for creating Christmas content.
Create a tutorial
Your followers interact with your content because they enjoy what they see. So, why not give them a little more and show them how it's done? Whatever your talent is, you can turn it into a tutorial. Perhaps you're a music artist, maybe you could show them how you edit your work, or a simple guitar tutorial. It will go a long way because your fans will appreciate it more coming from you.
You can make it all about the holiday period. If you're doing a musical tutorial, why not make it Christmas themed? The more festive you make it, the better. It gains excitement for everyone involved and being consistent throughout the holidays will drive more visitors to your profile.
The video above is a great example of how you can create tutorials based around all things Christmas. It doesn't have to cost money to create and the benefit it will have to your social media accounts is huge.
Host a giveaway
Christmas is the season of giving, isn't it? With that being said, why not host your own giveaway for your followers? It doesn't have to be anything crazy, and it certainly doesn't have to cost a lot. We know money is tight around Christmas. However, a little something will encourage your followers to interact more and also give them something as a result of their support.
You could host a giveaway starting at the beginning of December. Create a post on your social media accounts and ask fans to follow, share, comment and tag as many people as possible. Then as the big day draws closer, you select a winner. Either at random, or you hold a contest and choose your winner. There are so many different ways you could make this fun.
One idea is that you get your followers to be creative themselves. Perhaps you're looking for a new catchphrase, or you want them to help you decide what content to create. You might have multiple choices for a Christmas post, as a makeup artist perhaps you want them to select what type of look they want to see. Or, as a music artist, you might want opinions on which track to record. Whatever it is, get them involved. The best answer wins.
Alternatively, you could simply get them to share your latest work and use a random selection tool to pick your winner. You'll find people who don't follow you getting involved by sharing your content. Let's face it, no matter what the prize, everyone loves a freebie. Also, everyone loves the idea of winning, so having a competition or a giveaway will increase your following massively. Be sure to check they're still following you by the giveaway date though.
Deck the halls
That's right, it's time to decorate. This one's pretty fun. Why not involve your followers with your Christmas decorating? It doesn't have to be an overly developed video montage of you putting your tree up and kitting out your house with the latest Christmas decorations. However, just a simple little clip showing you getting into the festive spirit and your finished result could go a long way. It shows your personality and people love that. Audiences love to see realness, especially during holiday periods.
Like I mentioned previously, it doesn't need to be to this quality. Depending on your content, it's really up to you. Have it fit in with your normal work. You're likely to have more people discover you by engaging with all things Christmas, because so many people search for this type of content as December comes around.
The way I see it, you're going to be decorating anyway, so why not make some content out of it? It also lets your followers see a little more into your personal life. This is powerful for a connection. People like to be able to relate, they enjoy seeing what goes on behind the scenes. Its wholesome content and really easy to achieve.
Christmas collab
Join up with another creative and share your Christmas spirit. It adds some fun to your own schedule and also gives something to both of your followers. Now is the time to try out a collaboration with a creative you might not usually work with. Their followers will head over to your accounts to check out your work and theirs will do the same. Collaborations are really powerful tools for sharing viewers. You're more likely to receive engagement on your posts, even if it is someone telling you how much they love the creative you're working with. You can guarantee there will also be people over on their accounts saying the same about you.
Essentially you get double the content for just the same level of work. Both of you put into the creation equally and you also both get the same result out of it. It's a great way of knowing you won't be let down like those dreaded group projects back at school…
🤫 Release secret content
Have you got something saved that you could share with your followers? Why not create something just for the festive season and release it as a surprise? It will build up the excitement and your followers will forever be checking in to see if it's live yet. You could even decide it will be released when you've reached a certain number of followers. That encourages your followers to get their friends involved and share your social media accounts to grow your numbers. For example, if you're on 1,450 followers you might say it will become available once you reach 1,500. Then it almost becomes a team effort.
Perhaps you're a music artist, and you have a track that's been hiding away, or maybe you've created a cover of a popular track. You could drop it to your followers, and it will be a Christmas treat for them. The best bit is, it doesn't have to cost too much time or money.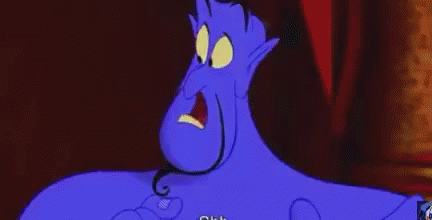 Whatever you decide to share with your audience this festive season, make sure it's something you love. There's no point putting out content for the sake of it at any point in the year but especially Christmas. Your followers will be excited to see new, interesting content being created with the lead up to the festivities. It should be a chance for you to grow your social media engagements.