This could be a breakthrough for small, independent artists struggling to get their name out there. Breakr is a new app that connects artists with influencers to help promote their work. You can search for campaigns and pick a price bracket that suits you and your needs.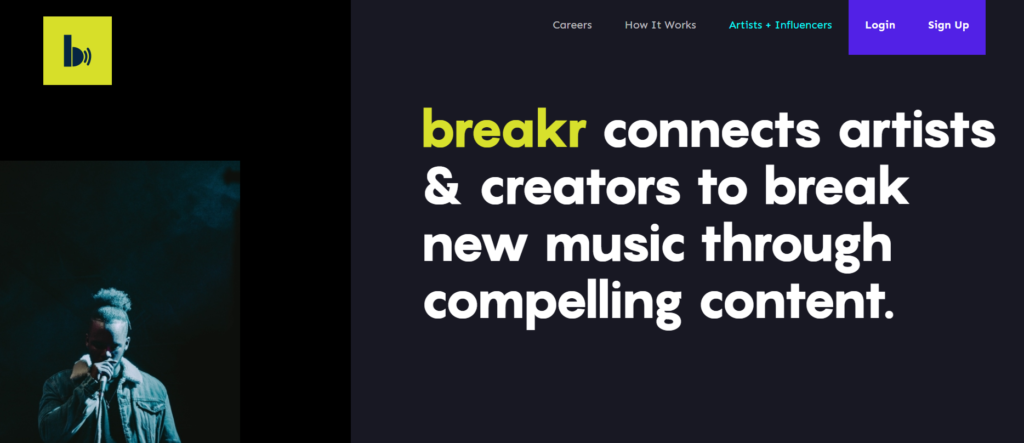 Breakr is a music app that allows content creators to connect with influencers as a way to get their work out there. It can be difficult as a new artist, trying to get your music heard. Having someone with a following promote your work, could be the boost you need.
Recently they have had a $4.2 million boost which will be used to push their platform even further and connect with more people. It can be hard knowing where to start and without an established name, it can seem impossible. Reaching out to an influencer on social media can work, but often you may just be ignored if your following is nowhere near theirs. This isn't them being rude as such, but often they spend time on their promotions. If they're not getting anything in return from showing your work, then why would they continue?
What's in it for you?
This is where Breakr comes in. You have the chance to get your music promoted through influencers, but they also get an incentive. They get paid for their promotion. The company themselves take a 10% cut of anything earned through this promotion. It might not be for everyone, but there was certainly a gap in the market for it. It's handy to know exactly where to go to have your music promoted for you.
It also gives influencers and labels a chance to figure out who's serious about their promotion. Rather than trying to filter through endless emails. They can send back an email automatically, essentially saying "let's link up here". It gives them a chance to lay down their price immediately and have everyone on the same page. Have you ever come across someone offering to promote your work, and then suddenly there's a catch? They never mentioned a payment before, but now they are, once the works in progress? Equally, as an influencer, I'm sure there have been many, many times you've had people expect your time for free?
Check out what Breakr have to say
What do you think? Of course, there's always other ways to promote and market your own music, but this could be something to get on board with. It will be interesting to see where it ends up. The platform seems to be growing and in an ever-growing music world, could this be what people have been looking for?