By offering secret messages, exclusive URLs or downloadable content in exchange for certain actions, you can reward your fans for their engagement. Find out exactly what social and musical actions you can offer up to your fans.
What is a Content Unlock?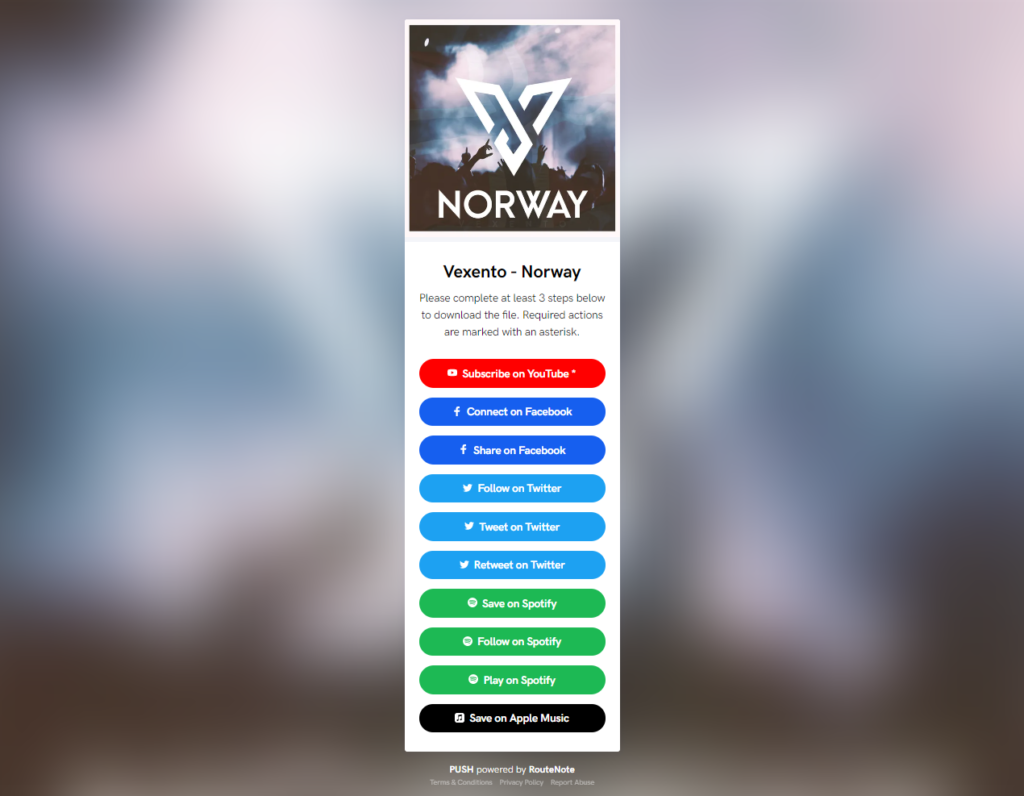 Content Unlocks are digital tools which allow you to incentivise certain actions in exchange for unlockable rewards, such as secret messages, links or downloads.
Like our other digital tools, they are shared via a URL meaning they are perfect for social posts and song/video descriptions.
What social & musical actions are supported?
There are a variety of actions that you can offer for your fans to complete. You can pick and choose exactly which and how many you want completed to unlock the bounty.
🎶 Apple Music
Save – offer fans the chance to save your release music to their libraries in exchange for your reward.
Pre-save – increase your chances of release day success by asking fans to Pre-save your upcoming release.
🎶 Deezer
Pre-save – fans can Pre-save upcoming releases to their Deezer libraries ready to be streamed on release day.
Twitter
Follow – offer fans an opportunity to follow you on Twitter to keep up to date with news, announcements & content.
Tweet – spread your message quickly by getting fans to Tweet a pre-written message of your choice.
Re-tweet – recycle an old Tweet by making your fans Re-tweet it.
🎶 Spotify
Save – fans can save your release music to their libraries.
Follow – boost your followers by getting fans to follow you on Spotify.
Play – serve your song straight to your listeners and ask them to play your music in order to unlock their rewards.
Pre-save – fans can Pre-save upcoming releases to their Spotify libraries ready to be streamed on release day.
YouTube
Subscribe – ask fans to follow you on YouTube so they can be regularly informed about your new videos.
Facebook
Connect – ask fans to connect their Facebook account so you can gain access to information suc has their email address and profile information. This information will be added to your PUSH fan base (coming soon).
Share – get the word out there by asking fans to share a pre-written Facebook status of your choice.
---
You can choose how many actions you want to offer and exactly which ones you want fans to complete. Please note that some actions cannot be mandatory due to certain platform's Ts & Cs.
---
Do you want to start rewarding your fans and pushing your content and socials further? Check out our how to guide about how to make a Content Unlock, totally free of charge.
Have you used our Content Unlocks before? Let us know what bounty you decided to offer to your fans in the comments