Tidal have revealed a new feature coming to their platform. It will change the game for music artists and make collaborations much easier to achieve. Artists will be able to message through the new service.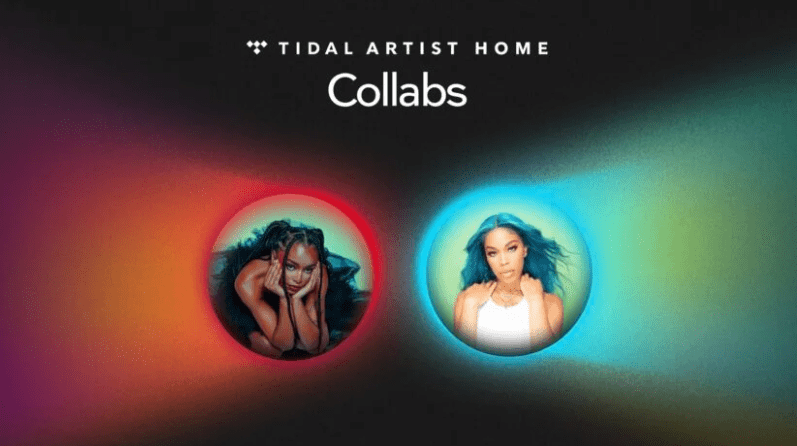 Music streaming platform Tidal have revealed a new feature they're adding. It's said to make the overall music artist experience better. The idea is, artists can come together and find others that share a similar style to theirs. This will help build a community.
Artists are able to discover other musicians that they can then easily contact. Tidal are including a messaging service which will offer a safe space for artists to chat. This is where the magic can begin. Collaborations will be easier than ever.
The service is called Tidal Collabs and the music platform has said it will give the opportunity to collaborate for live performances, guest verses or expanding their creative network. Even those who aren't looking to create music currently can find artists to build their network.
You never know when you'll need support, advice or help within the music industry. Having a network of artists in all areas and genres is really important. Starting to build that sooner rather than later is a must and Tidal are helping artists to achieve this.
Since 2019, Tidal have stated there has been an increase of 123% in the number of tracks created through collabs. That's a huge amount of music on their platform that wouldn't have existed without artists coming together to create music.
The service they're adding is completely free. As an artist, you'll need to be using Tidal Artist Home, which is a hub to manage your profile. There's no requirement to opt into the collaboration feature. However, those that do, will receive recommendations.
Artists aren't required to connect with those who reach out to them. They can choose to either respond through messages, or ignore it if they believe it isn't the right fit. The option will always be there, so there's no time limits.
Whatever your niche, level, experience, there will be an artist for you to collaborate with if you are looking for someone. Tidal might have just given you the helping hand needed. Take a look for yourself if you haven't already.