Hashtags have helped gain attention amongst social platforms for years. Constantly changing are opinions on how to use them and when. But, since they've been about, we've never strayed away completely. LinkedIn, have even got involved. Now, you can capture attention from others within your field.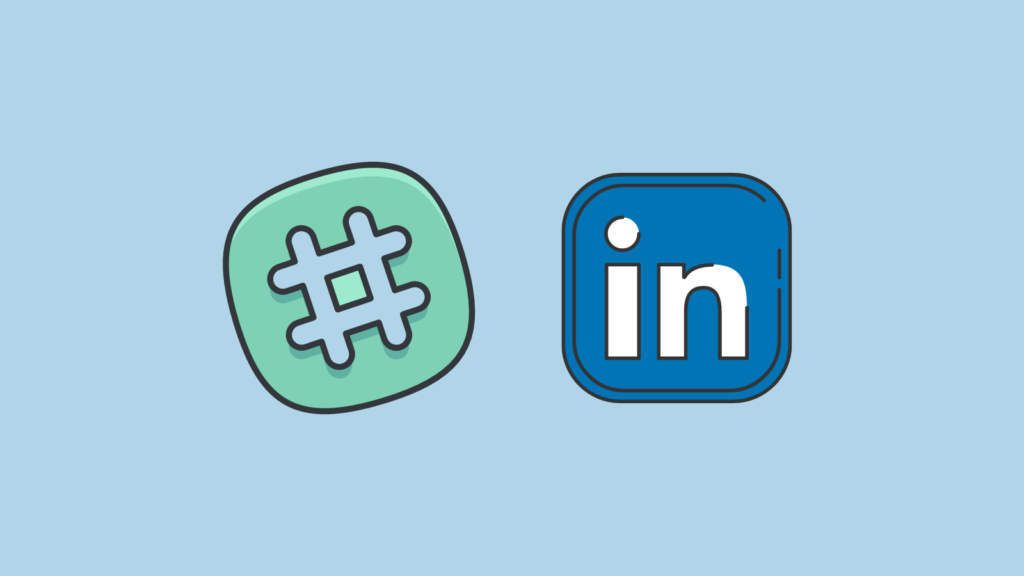 LinkedIn hashtags – what are they?
LinkedIn hashtags are like any other social platform. They're a combination of either letters, numbers or both, without any space or punctuation in between. All start with the symbol #. You'll see popular ones appearing regularly across all social sites. It depends on the platform as to what hashtags will likely be trending. For example, on Instagram, people often use #instadaily – but that wouldn't work on Twitter.
Depending on the hashtag, it may matter how you format it. For example, #hiiamahashtag is quite difficult to read, but #HiIAmAHashtag is quite simple. These are the same hashtag but because of the formatting, one is easier to read than the other. It's important to consider how your hashtags read, if you're relying on them to bring in a crowd. If however, it is just one of many, it may not be as important for you to think about.
On LinkedIn, hashtags are no different. They act as a way of bringing people to your account. Hashtags are labels for your posts. They can bring in more views and start conversations. You'll find other like-minded people through viewing hashtags that relate to your content. Other LinkedIn users will be able to find your content too. Clicking on a hashtag will bring up all posts using it. You can even search within LinkedIn's search bar for a particular one.
LinkedIn top hashtags in 2022
#india — 68M
#innovation — 39M
#management — 36.2M
#humanresources — 33.4M
#digitalmarketing — 27.5M
#technology — 26.4M
#creativity — 25M
#future — 24.7M
#futurism — 23.7M
#entrepreneurship — 23M
#careers — 22.4M
#markets — 22M
#startups — 21.4M
#marketing — 20.3M
#socialmedia — 19.8M
#venturecapital — 19.4M
#leanstartups — 19.1M
#economy — 19M
#socialnetworking — 19M
#economics — 18.2M
Information sourced here.
How can LinkedIn hashtags help you?
There are so many ways they can benefit your growth, just as they do on other platforms. You're able to build yourself a community of people who are interested in the same things as you. By adding hashtags to your posts you can find others who also share your interests. Meaning you can grow relationships. Some of which may lead to even bigger things. If you're looking to branch out in your field, this is one brilliant way to do it.
With LinkedIn, you know everyone is there for the same purpose. Everyone on the site is there for professional reasons. Of course, these reasons vary, but it isn't like a social platform where some people are there to cause chaos, others want to grow a business and most just want to post about their life. Instead, with LinkedIn, you can rest assured you'll only be running into people who also want to progress in their career one way or another.
Whether it be finding a new job or expanding their skill set for their current one – LinkedIn users aren't on the platform to cause trouble. Being noticed could give you the boost you need. It only takes the right person to find your profile, and suddenly you could be in a new world. You'll also be able to research what it is your audience want to see. They'll be sharing posts from other companies they enjoy, and you'll get an idea there. Or, you can understand what people may want through your competition and the hashtags they're using.