With the lead up to the big music competition of the year, Spotify have seen more and more playlists being created around the topic. People go crazy for Eurovision. It's a time to get together with friends and family and through a party to celebrate. Pick your favourites. Choose your winner and sit back for an evening of great, or not so great (however you see it) music.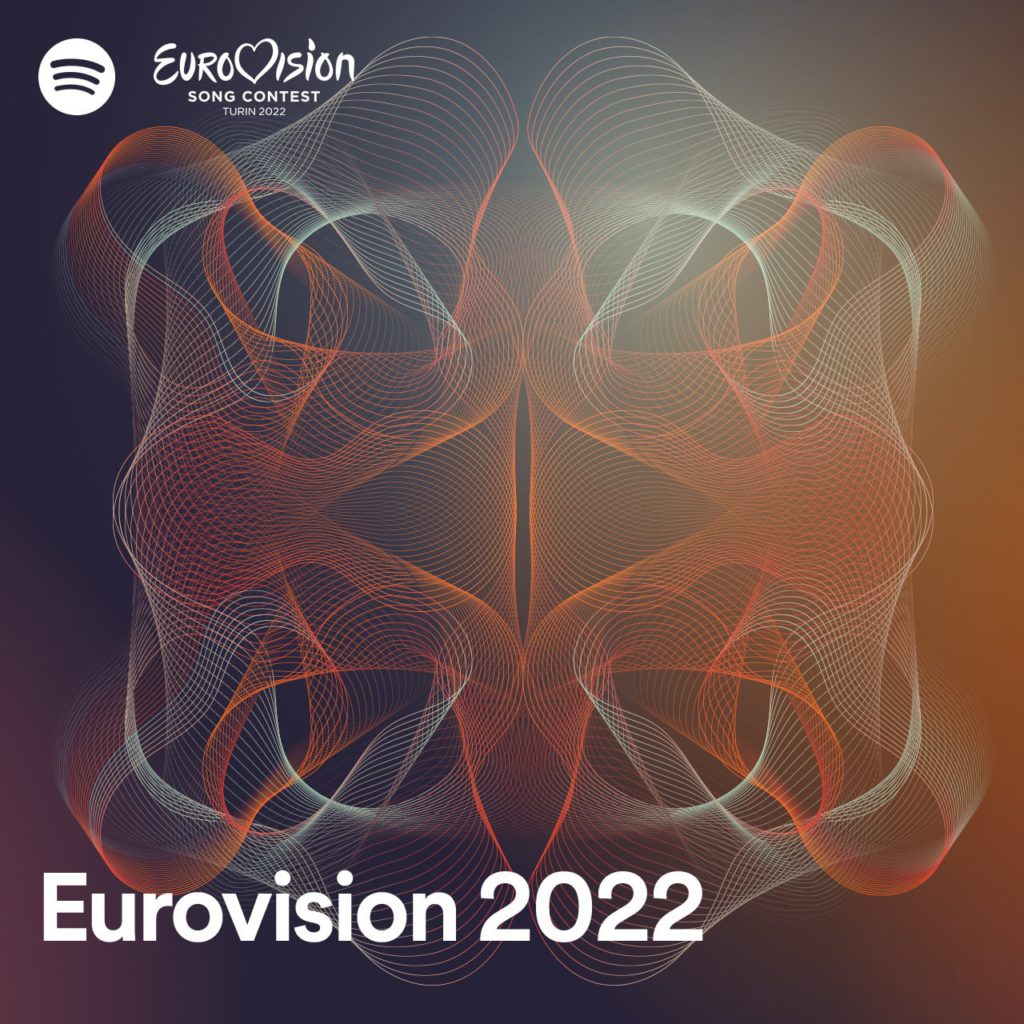 Are you ready for the event of the year? Eurovision isn't short of its crazy outfits and wild sets. Each year countries across Europe, and also Australia (which we're not really convinced makes sense, but still, we love it) compete to see who can be crowned champions of the song contest. It's a little more extreme than other music competitions. Really, because, anything goes. It doesn't seem to matter if a county's artist of choice can hold a note, as long as they can put on a great show.
Families and friends get together each year to celebrate. Thousands of Eurovision themed parties are thrown. Everyone comes together, often dressed as the country they think will win. They watch and listen, perhaps even sing along if a song is that catchy. Many have their own voting system before the competition begins, guessing who will win. Then as the results roll in, the fun really starts. Eurovision has been popular for some time. In fact, we can't imagine the day when they decide to no longer host it. We're hoping that day never comes…
Eurovision takes over Spotify
With the lead up to the big contest, Spotify have seen more and more playlists being created. As the artists have been released, and therefore we know who will be representing each country – people have taken to the music streaming app to get a feel for the sounds they can expect to hear. Spotify's data shows their own Eurovision playlist has become extremely popular recently. During the 2021 competition the playlists streams increased by +594% with almost 27M minutes streamed.
71% of Spotify's Eurovision listeners within 2021 were aged 13-34. Could this just be down to the platform's popularity amongst this age group? That combined with the overall love for Eurovision, it's bound to have the streams coming in. Spotify have since created an official Eurovision 2022 playlist which contains all of the artists which will be singing for their country on the night. Some of the names to mention are Jedward, Loreen, Duncan Laurence and Conchita Wurst.
Spotify predictions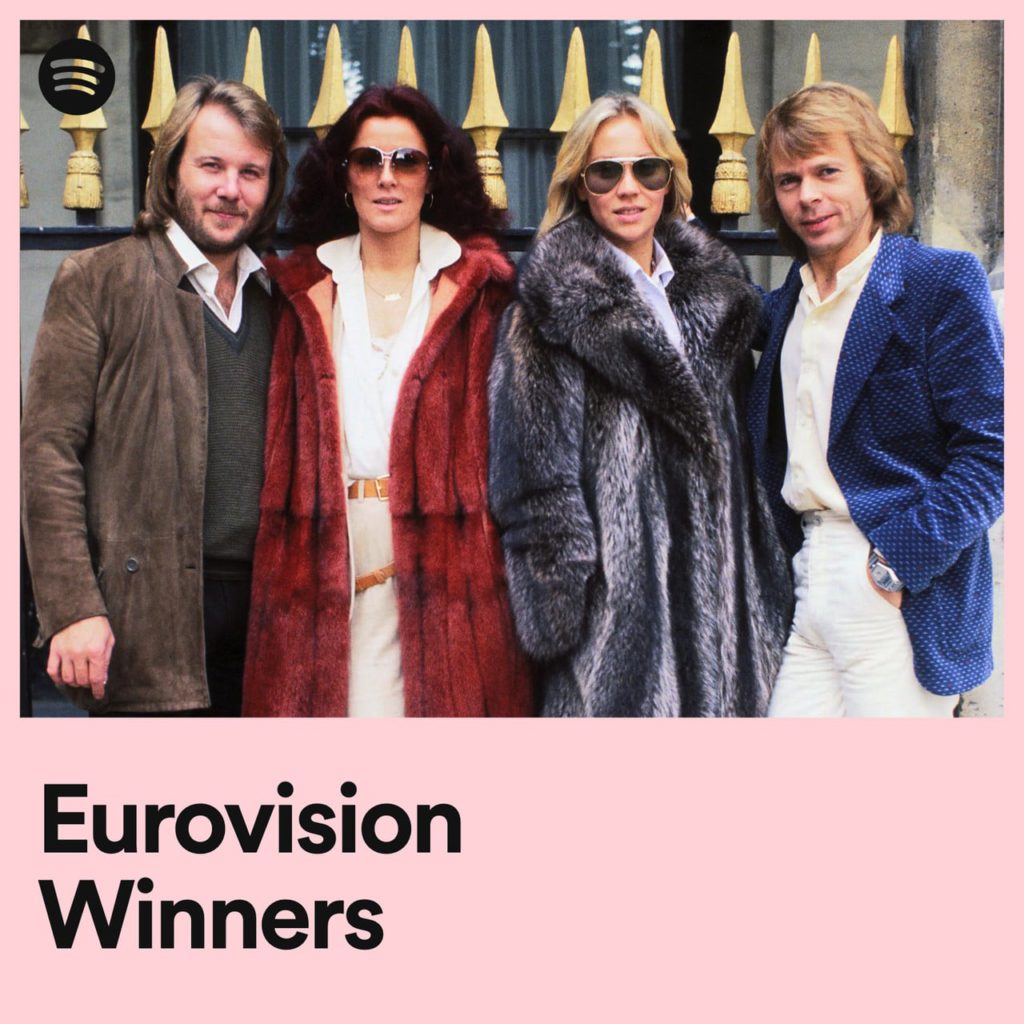 For the 2021 competition, Spotify predicted Måneskin's win due to the high volume of streams between March 2021 and May 2021. Italy are looking like they could win again. Being the host country due to their previous win, wouldn't it be great for them if they brought the title home again? This year Brividi by Mahmood and BLANCO is streamed five times as many times as Sweden's performer Cornelia Jakobs. Sweden currently being in second place, so it will take a lot for them to overthrough Italy.
Only four countries have won twice in a row – Spain, Luxembourg, Israel and Ireland. Ireland took the win three times in a row. Holding the position in '92, '93 and '94. The UK are known for never gaining any points (it's ok, we can take it). But this year it seems all hope might not be lost. Sam Ryder representing the UK with his track SPACE MAN might pull some points our way. He made his way to fame through TikTok. Throughout the pandemic, he began posting his music online. Now, he has seen his music within the top five most streamed Eurovision tracks for over 65% of the voting markets.
James Newman unfortunately didn't gain the UK any points during the 2021 contest, so hopefully Sam Ryder will bring it back this year. He's said to have been heavily inspired by Lordi who is a previous Eurovision legend. It might be his time to shine, as he currently has found himself a place within the top ten most streamed entries of Eurovision 2022. If he continues scoring as highly as he currently is, he should bring in the points. However, not everyone who's streaming his music will be the ones voting, so it could still go either way.
Support for Ukraine
Stefania by KALUSH is currently ranking as the top foreign entry within five of Eurovisions markets. This is now the second most common number 1 song after Brividi which previously won. It's been streamed 6M times globally, and in a third of Eurovision countries, Stefania is currently number 1 or 2. This is excluding home entries. It's also got a place within the top 10 foreign Eurovision entries for every country participating in the competition.
Hopefully seeing just how popular their sound is will remind them that the entire world is standing with them. The horrific events that have occurred so far within 2022 won't stop them from claiming a great position whether they are champions or not. Their song has been heard by people across the globe, not only those performing within the competition. This will hopefully provide them a beacon of strength that they have full support and that their talent has been noticed.
The best of the worst performers
Despite being popular and having strong performances on the night, it seems certain artists were given no points for their efforts. The UK's James Newman comes top of this list. Even though he is clearly popular on Spotify itself, other countries voted him as 0. Here is the list of the best "worst" performers over the years:
1. James Newman, Embers (UK 2021) – over 10M streams
2. Ann Sophie, Black Smoke (Germany 2015) – over 4M streams
3. The Makemakes, I Am Yours (Austria, 2015) – over 2.5M streams
4. Jahn Teigen, Mil etter mil – 2009 remaster (Norway, 1978) – over 2M streams
5.       Monica Zetterlund, En gång i Stockholm (Sweden, 1963) – over 1.5M streams