We've updated our Smart Links to include more in depth template options. Our aim is to provide services for all creatives, businesses and brands. We hope to be able to cover creators across all industries. Don't worry, you can still create our much loved Fan Links. In fact, they're as easy to create as ever!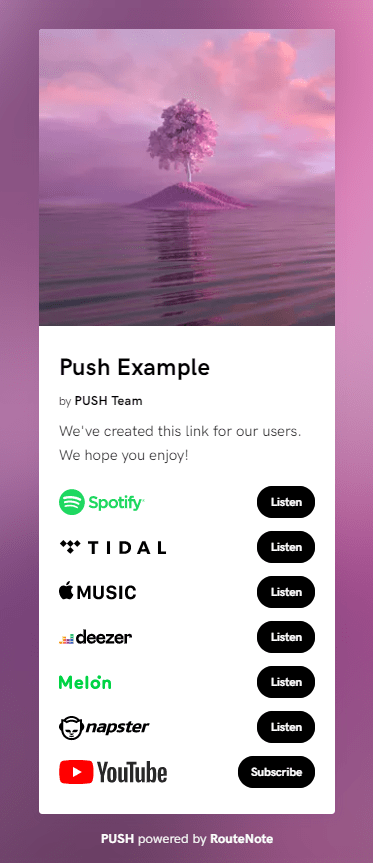 We know just how popular our free Fan Link creation service is. This is why when we expanded our links, we wanted to make sure we still provided the best version of this we could. Continue reading this article to see just how easy it is to create a Fan Link for yourself. They are used to house all of your streaming store links in one place. That way, your fans can locate their preferred store link without having to search for it themselves within stores. It makes promoting your release so much easier. Like we mentioned, they're free. So, why wouldn't you want to create one?
Below is the creation process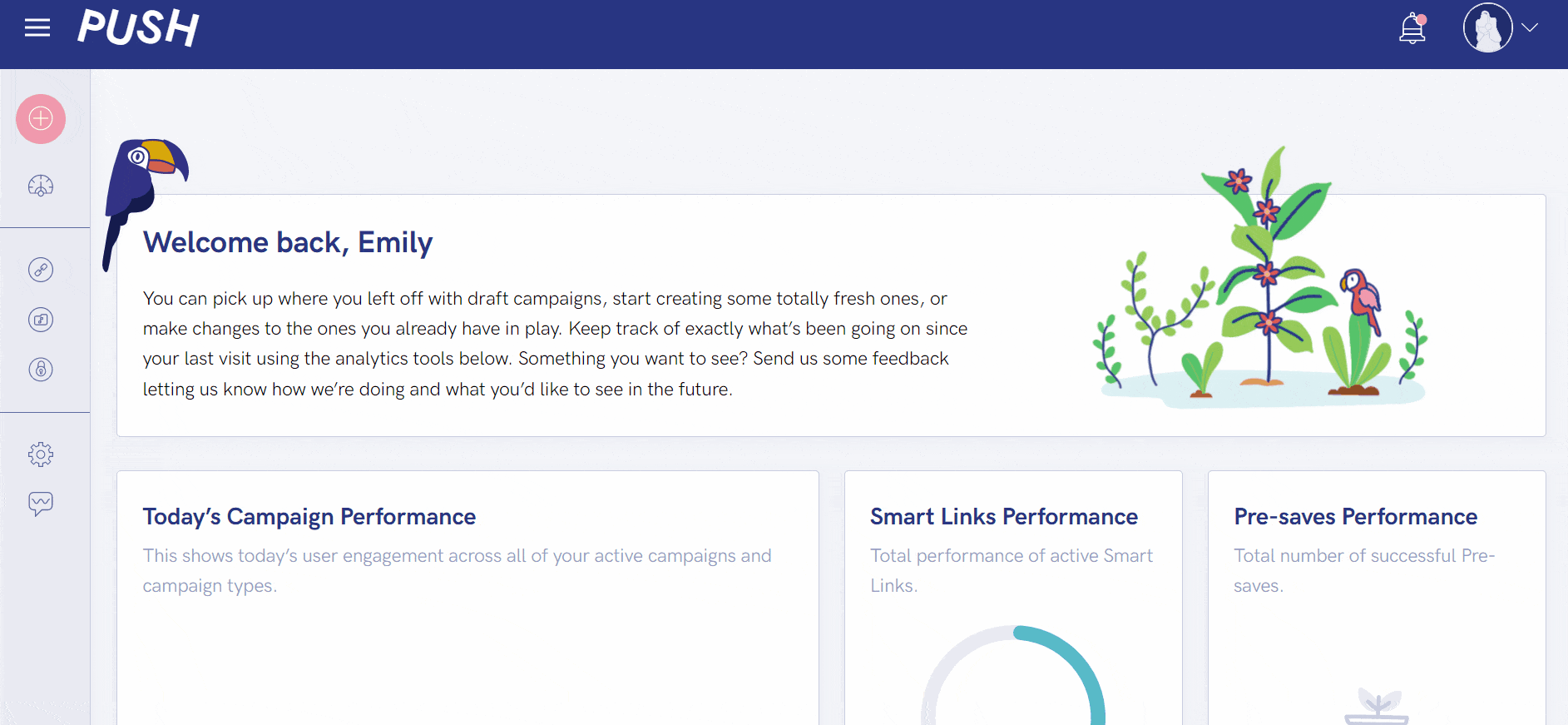 First, you'll need to head to the toolbar on the left-hand side. There you'll click on the pink plus button. Select Smart Link.
Then, you will need to click on Fan Link. Once you have got to the link creation process, you will need to enter a store URL. Our auto-lookup tool will then source the rest of your links.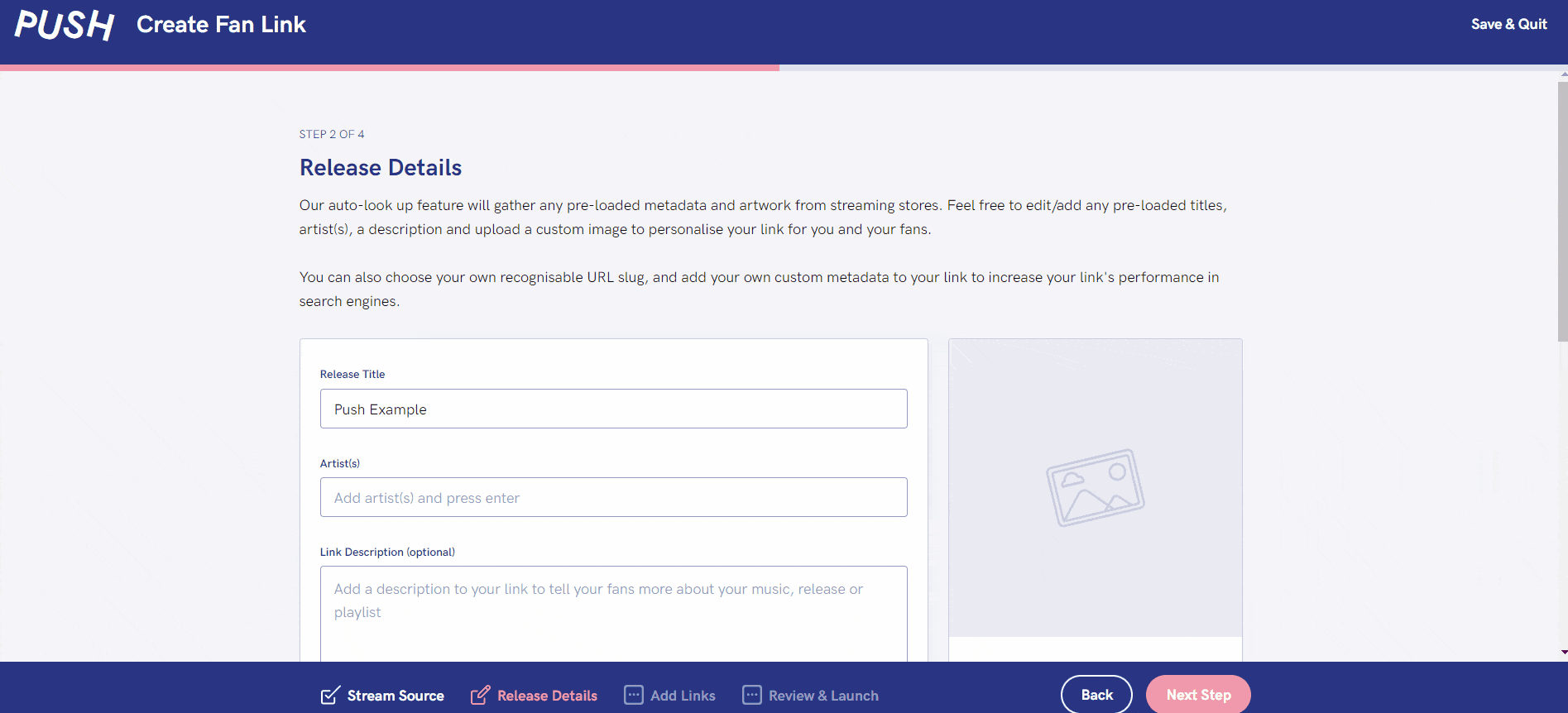 After this, you will need to input your release title. This will have already been put in from our lookup tool. However, if you wish to change it, now is your chance. It will also have sourced your artwork, but you can change this too. Add in a description to let your fans know a little more about your release. Customise your URL and your fans will be able to locate your link easier.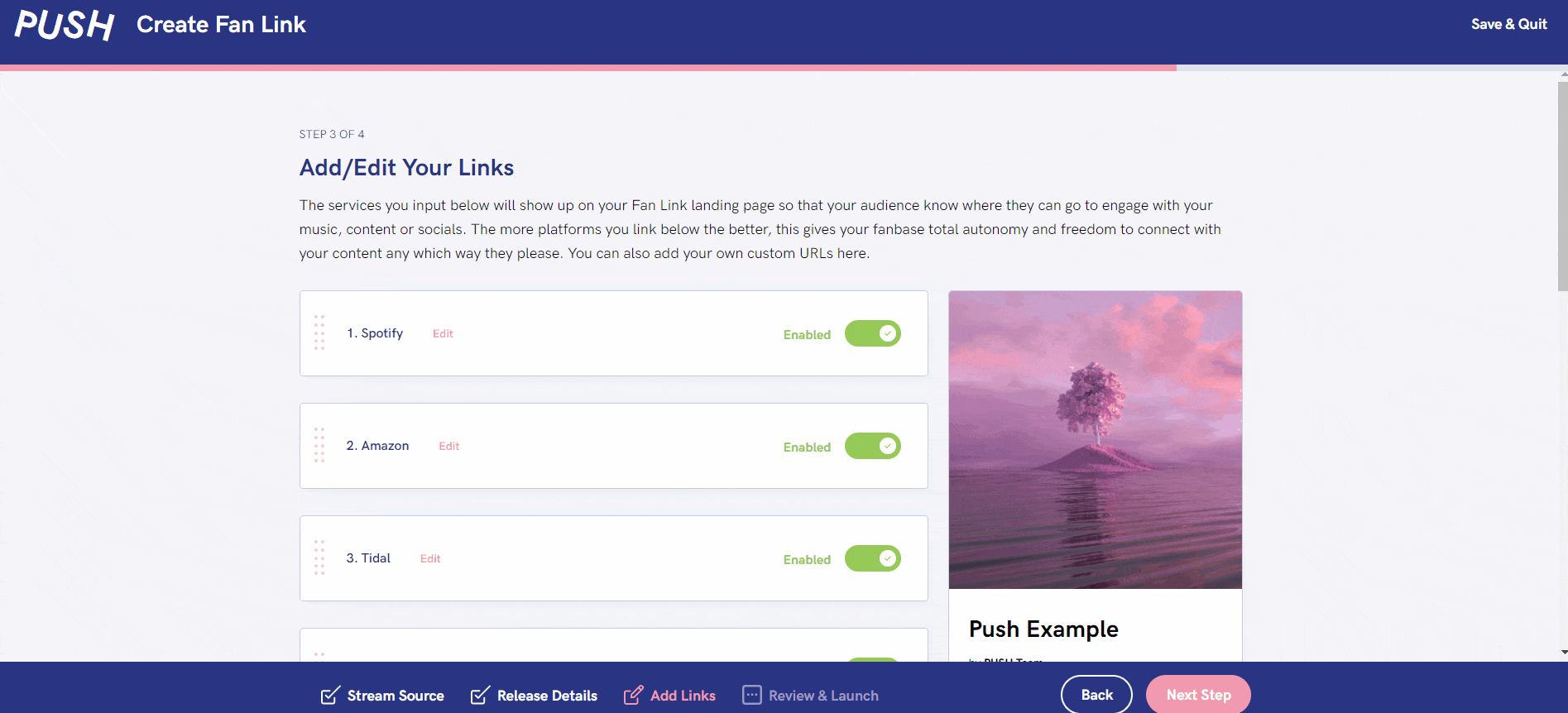 Then you're at the stage where you can add or remove links. Our auto-lookup will have sourced all links it can find relating to your release. You can choose which stores you want to display and turn any off you don't want to add. You can also add your own links. This is a great place to add in your social media accounts.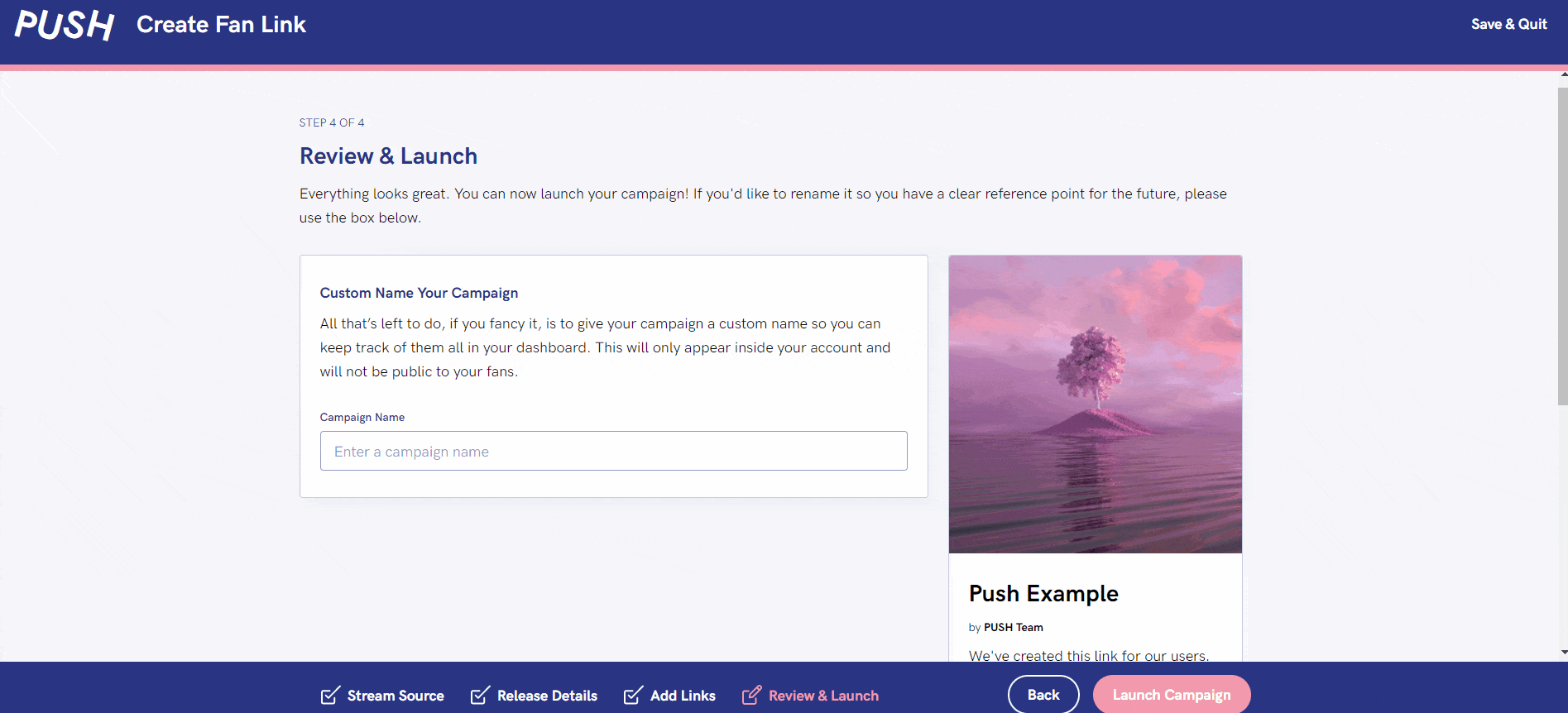 Next, check through your link. Give it a name, so you can identify it easily and launch it!
It's as easy as that to create yourself a Fan Link. With PUSH.fm there are no limits on how many Fan Links you can create. Also, it's important to note, just because you have created a Fan Link for one release, doesn't mean you can't later create a Podcast link for another task. You can create as many links as you want, and as many different links as you would like. Your links will appear with a tag displaying what type of Smart Link they are. So, you will easily be able to identify your Podcast Link from your Fan Link. You won't need to click on each link to figure this out.