So, you've added something to your story, but you don't want it disappearing on you just yet? Well the good news is, you can keep this on your profile for as long as you want. You don't need to create a standard Instagram post to keep it around. Instead, you can add it to your highlights.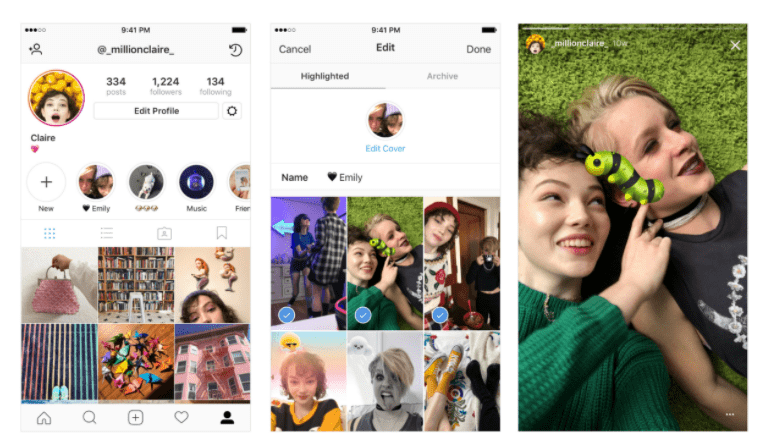 What are Instagram highlights?
Have you ever been to someone's Instagram profile and noticed they have multiple little icons underneath their bio? Those are their highlights. They come from stories they've uploaded that they have decided they want to keep available. You might not want to add the content to a permanent post on your page, but instead you can add them to a group of highlights that anyone can flick through.
You can personalise these by adding them into different categories. For example, if you're a makeup artist, you may want one highlight showing products you use and then another showing your client's finished looks. You could add a pricing list so when your potential clients come to your page, they can flick through this straight away. The choice is yours with what you choose to add to your highlights.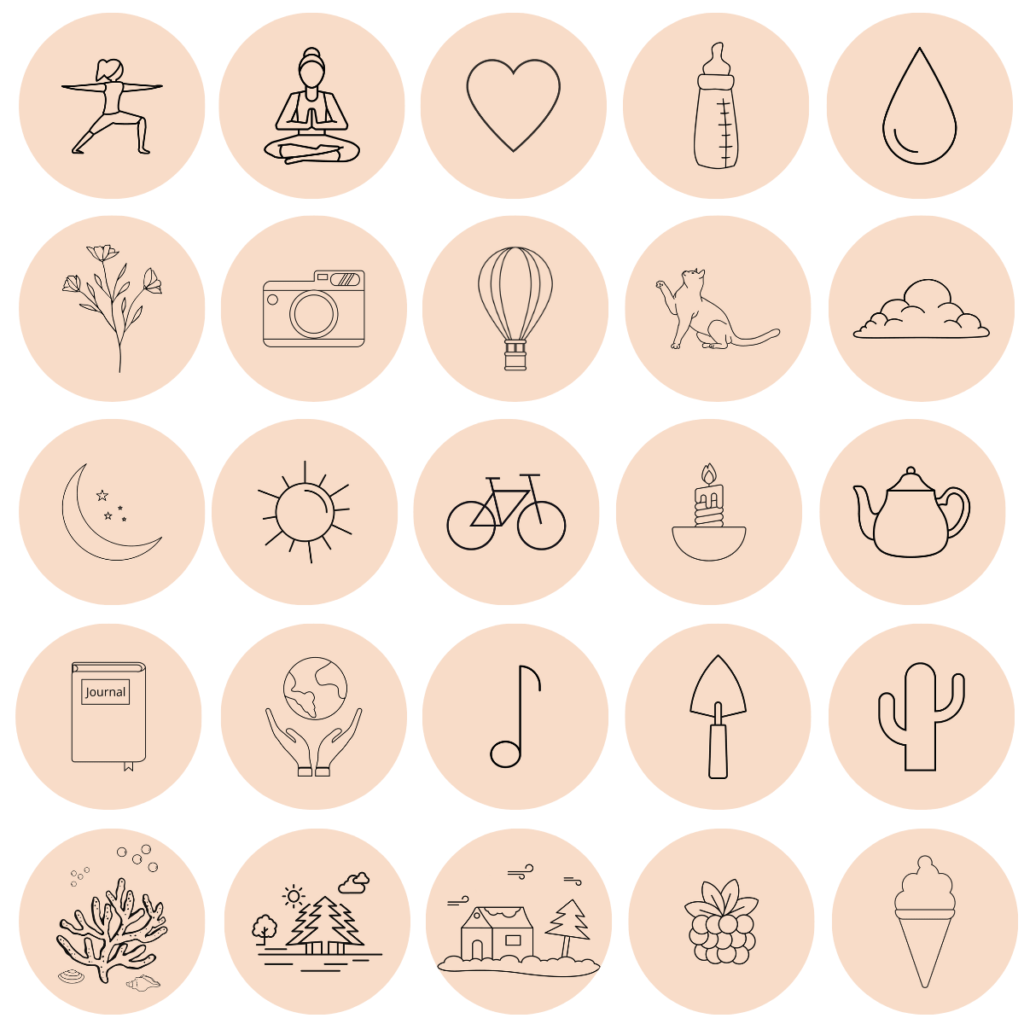 These can be customised with cover photos. When you first create a highlight you will be asked to select the previous stories you want to add and also pick a title and image. This title and image will display on your page, so your followers will know what the highlight is for. I.e. if you added a pricing list, you would put this as your highlight title and your followers would instantly know where to look. Many graphic designers have created a bunch of icons which Instagram users can either purchase or use for free as their highlights cover images.
How to create an Instagram highlight
It's really simple. Head to your Instagram profile and there you should see a + icon underneath your bio. This will allow you to add a highlight. It will ask you to select all previous stories you want to place into this category. You'll also need to select a title and cover image as mentioned previously.
That's it, you're good to go! You can have as many as you like. As a content creator it is probably a good idea to find some icons that suit your branding. This will make your page look sleek and professional, rather than Instagram just selecting a screen grab from your first story to represent your work.
You can change these up at any stage. If you want to remove a certain story from your highlights. Click the highlight, then the 3 dots in the top right-hand corner and edit your content. This enables you to change things up and remove anything that is no longer relevant. Instagram also allow you to archive highlights, so you don't have to completely delete them, but they can be hidden until you want them to reappear. This could be useful for any seasonal content that you perhaps don't want to display all year round.
Whatever it is you want to keep on your page, Instagram have made this super easy to do. Stories are always different to posts because they don't require as much perfection. They're a great promotional tool so having them around long term can be really beneficial to you as a content creator. Try them out and if you really dislike them, you can always archive them!