You heard that right, the viral video giants are suing the state of Montana. They claim the First Amendment rights are being violated by the recent ban. TikTok argue American's have a right to access the platforms they choose.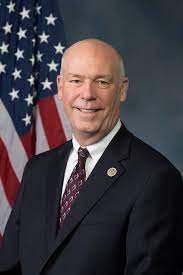 In response to Montana Governor Greg Gianforte banning TikTok within the state, TikTok are fighting back. The bill was signed recently that will ban TikTok being downloaded within the state from the 1st January 2024. However, TikTok aren't willing to accept this.
Montana have banned the app due to privacy concerns. The state are worried about private information being leaked, and therefore they don't want anyone being able to access the platform. Whether that's content creators or viewers.
They have gone as far as requesting app stores to remove the platform. This will mean anyone living within Montana won't be able to download TikTok from next year. However, TikTok aren't the first to take action. In fact, 5 creators have already tried.
Creators have sued Montana over TikTok ban
Recently, 5 TikTok creatives sued Montana state with the attempt to reverse the ban. Now the video platform are coming in to back this. They feel it is going against Amercia's First Amendment rights. The platform also believe it's complete speculation.
TikTok have said "The state has enacted these extraordinary and unprecedented measures based on nothing more than unfounded speculation." Suggesting that there is no proof behind the accusations Montana state have made in regards to privacy.
Greg Gianforte has gone as far as claiming the Chinese Communist Party use TikTok to spy on Americans. However, this is a huge claim to make and one that TikTok aren't happy with. TikTok have gone on to say they do not share information with the Chinese government.
In fact, they have said they put a huge amount of effort into protecting user privacy and have implemented Project Texas for $1.5 billion, which was put in place to segregate user data within Texas. This legal battle is to reverse Montana's decision.
TikTok also want Montana to be restricted from ever making this type of decision again. It's likely TikTok creators will be behind this movement. After all, it's their livelihoods that this ban may harm. Soon creatives won't be able to post to the platform from their state.