You've created a Fan Link, great. Now, where do you share them? When should you share them? Obviously, there's no magic answer that will 100% work for you. It will possibly be a case of trial and error to have it perfected for your own artist needs. However, we can share a few tips and tricks of where and when we'd suggest you share your Fan Links.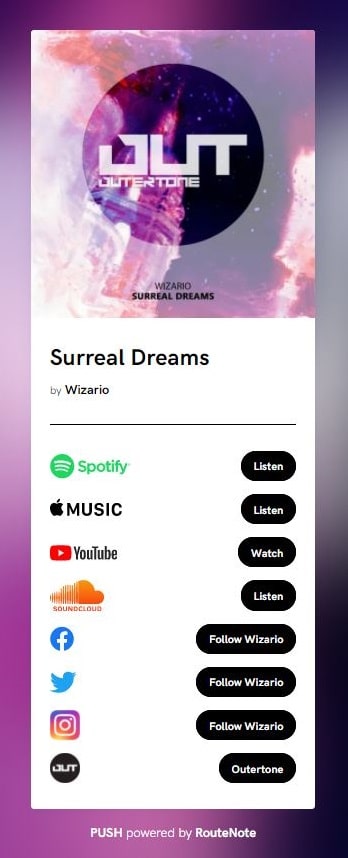 Sharing is caring
Share the love by sharing your Fan Links. Too cheesy? The more you share, the more people will see your work, simple. You can't expect your Fan Link to promote itself. As much as we'd love that, unfortunately you need to do some of the leg work here.
Make sure you're sharing your Fan Links across all platforms you can to ensure you cover a wider audience. Ask your fans and followers to share your links. Share other artists or labels work, and hopefully they'll return the favour. You've got to give before you can take!
Where to share?
See, I can bust a rhyme too…
Use your social media platforms to your advantage. Pop your Fan Links in your Instagram bio, share these links to your story and post about them with your release artwork. Take over your Facebook page with your handy Fan Links, which provide everything your followers need in one place.
Add these Fan Links to your YouTube page, in the description of your song uploads. This way your fans who find you through YouTube can also see other places they can find your work. You could also add these links into your SoundCloud profile if you have one set up and ready to go.
Reddit or other forum websites could be beneficial. You can easily add your Fan Links in the comment's section of posts or create your own and get people interacting with you.
What time is it?
There are certain times you can post to social media pages to boost your following. We've written a handy article all about this, which we recommend you checking out.
Avoid spamming your followers though. While we want you to perform well, and we're recommending you post everywhere regularly to keep the momentum going. It might be off-putting if you're posting your Fan Link every other hour.
Figure out a schedule that works for you and your followers. It might be something that comes naturally, or it may be something you need to work on a little more. Either way though, keep going, and you'll figure out what times work best for you.
There will never be a set guide that works for every single artist on all of their social media pages. Trust me, if there was, we'd be all over it. However, there are ways you can boost your audience without overdoing it. Try and post consistently across social media and other platforms we have suggested, and the rest should fall into place.